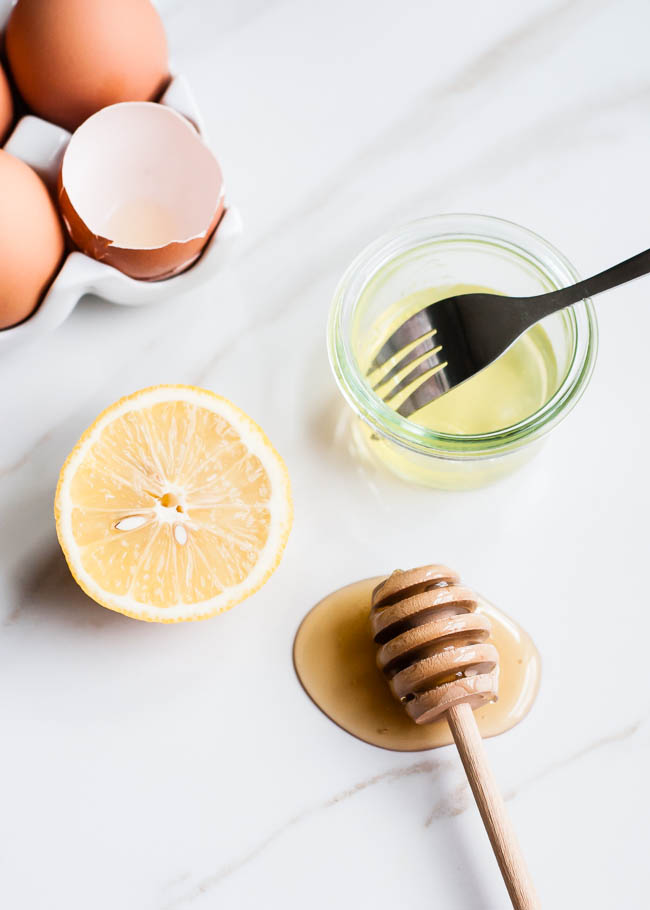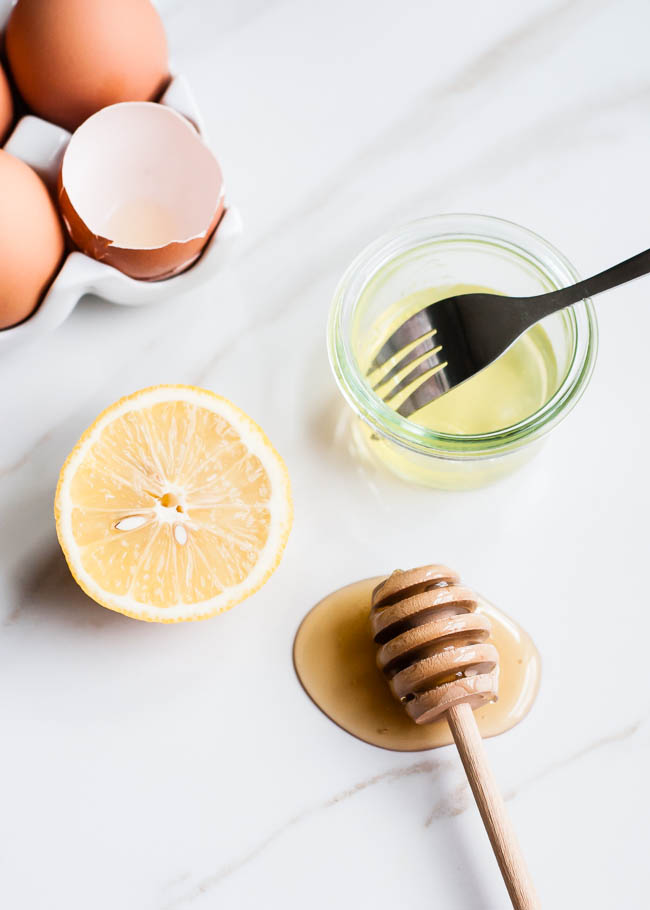 Now that the seasons are changing and temps starting to drop, I've been searching the web for all natural beauty treatments to help preserve my skin as much as possible during the colder months. I've never been a big fan of eggs, unless we're talking about omelets. I love omelets. But apparently they're miracle workers when it comes to your skin. The nutrients in eggs have tons of benefits for your skin (and hair). The egg white is great for tightening and firming fine lines and wrinkles. If you have dry or acne damaged skin (that's me), the egg yoke can hydrate and tone. I tried this Egg White Face Lift Mask recipe and my skin loved it! The egg white tightens, the lemon reduces blemishes, and the honey kills bacteria and "plumps the skin".
Ingredients:
• 1 egg white
• 1 teaspoon lemon juice
• 1 teaspoon honey
Mix ingredients together and apply to face. Let dry for 15-20mins and rinse with warm water. I must admit, I really wasn't expecting to see/feel any results. But after rinsing, my skin felt extremely soft, like baby bottom soft, and hydrated. I didn't even feel like I needed to put on moisturizing lotion… although I did, for routine sake. My skin also looked brighter, which I'm assuming is from the lemons natural alpha hydroxy acids which helps exfoliate and lighten the top layer of your skin. Amazing! Now that I know these at home recipes actually work, I can't wait to try more. Have you guys tried any at home all natural beauty treatments? Share your faves in the comments below!
photo & recipe via hellonatural.co