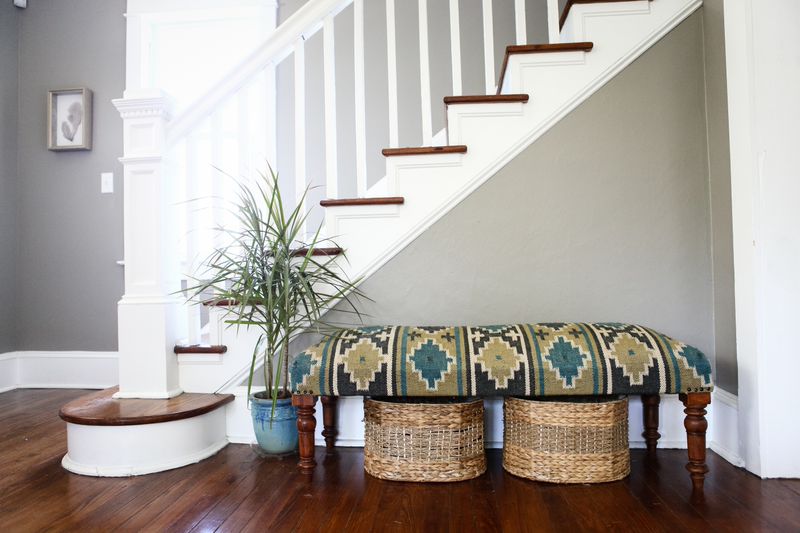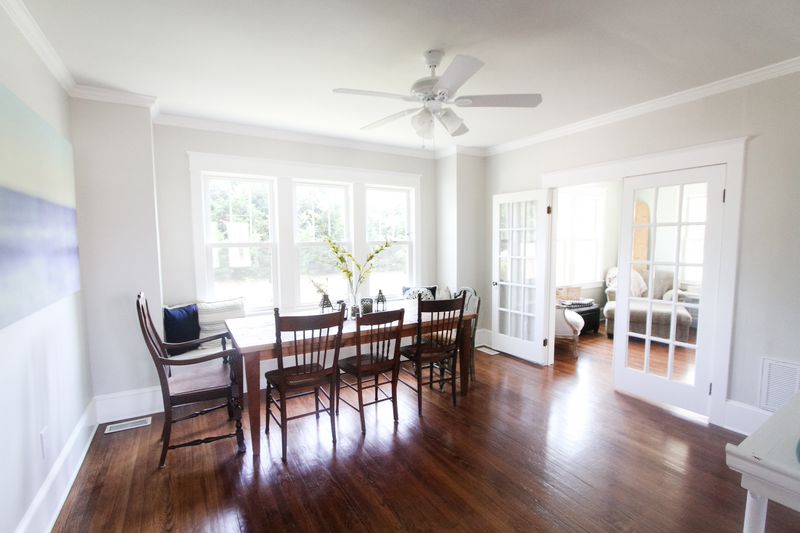 I'm excited to introduce Home Tours to the blog! Interior design is one of my biggest passions, and with this series I'll share amazing local spaces that will give you some major decor inspiration! First up, local wedding photographer, Sarah Murray.
When I walked into Sarah's home, I felt like I was on the HGTV show House Hunters…except her house wasn't for sale (sigh). I had literally stepped into my dream home. From the beautifully stained hardwood floors, to the Pottery Barn lighting fixtures, the 1920's bungalow was picture perfect. But not always. Originally, the home was a foreclosure and had been abandoned for years. Sarah and her husband spent 6 months renovating the home to its current state, which included new windows, insulation, electric, plumbing, roof, hvac, refinished floors, and added a half bath. Despite its brand new infrastructure, Sarah kept as much of the homes original character, as possible. The outcome is absolutely charming.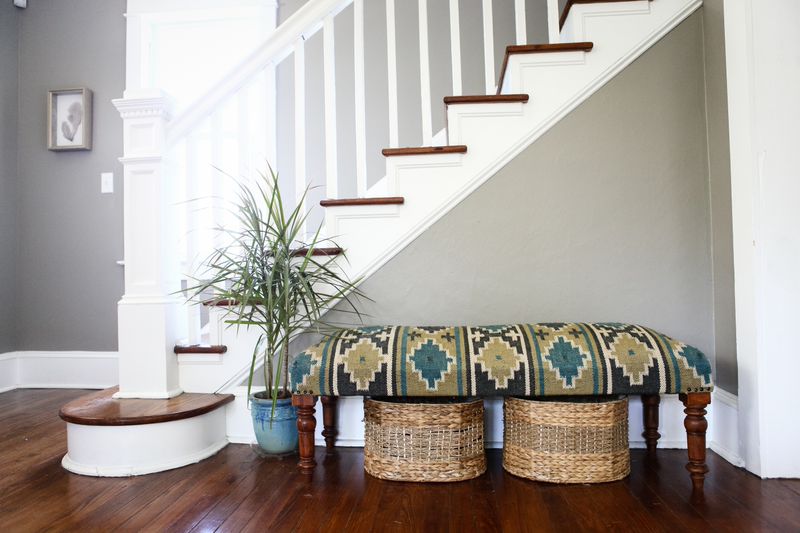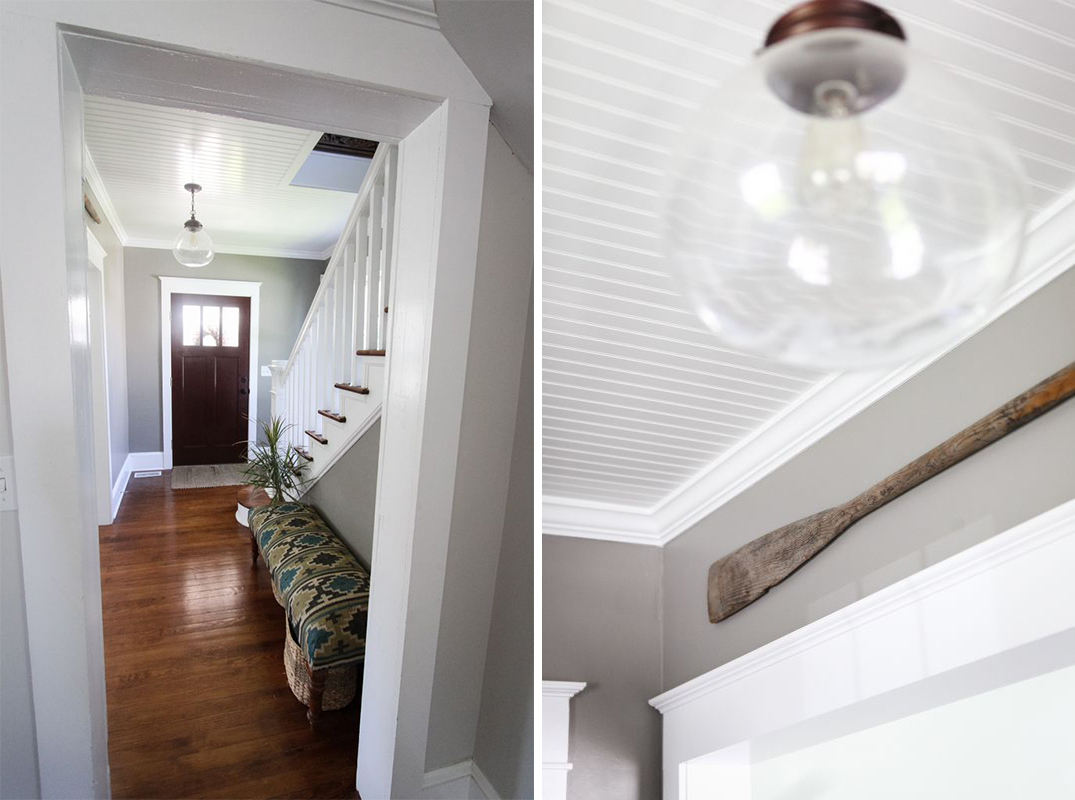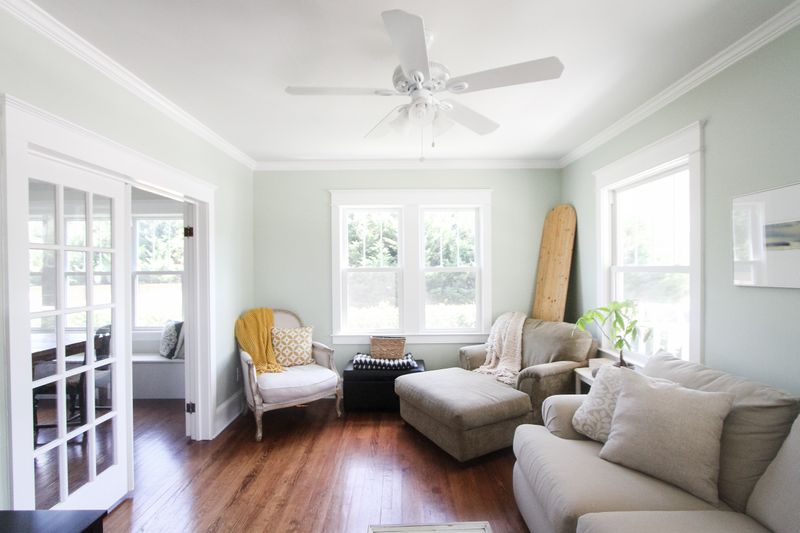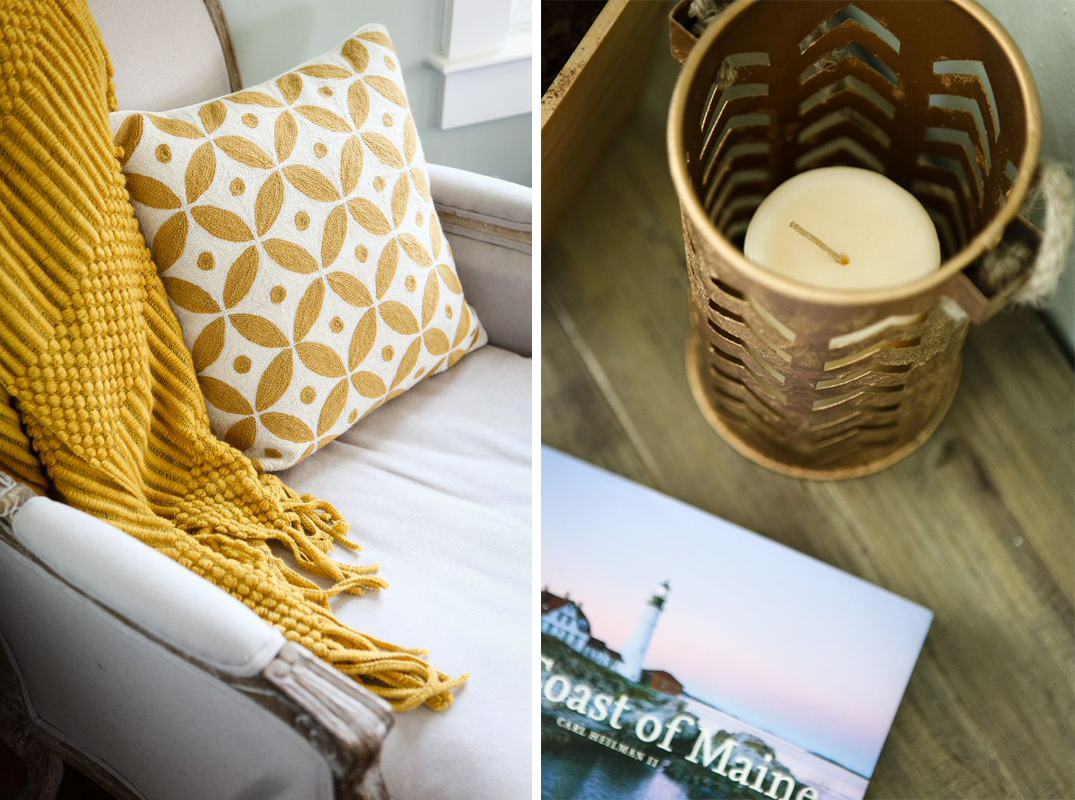 Thick baseboards and stunning trim work outline the open-concept floor plan. Bungalow style windows floods each room with natural light, while flawless light gray walls serve as a backdrop to Sarah's original artwork and minimalist decor. Sarah describes her home as 'coastal rustic.' Not to be confused with beachy or log cabin, but rather a perfectly curated mix of earth tone hues, oceanic art, and distressed wood accents. Perhaps it's Sarah's artistic eye, or HGTV addiction, but she created a seamless marriage between interior design and personal style, making the home a perfect retreat for her, and a welcoming abode for friends and family.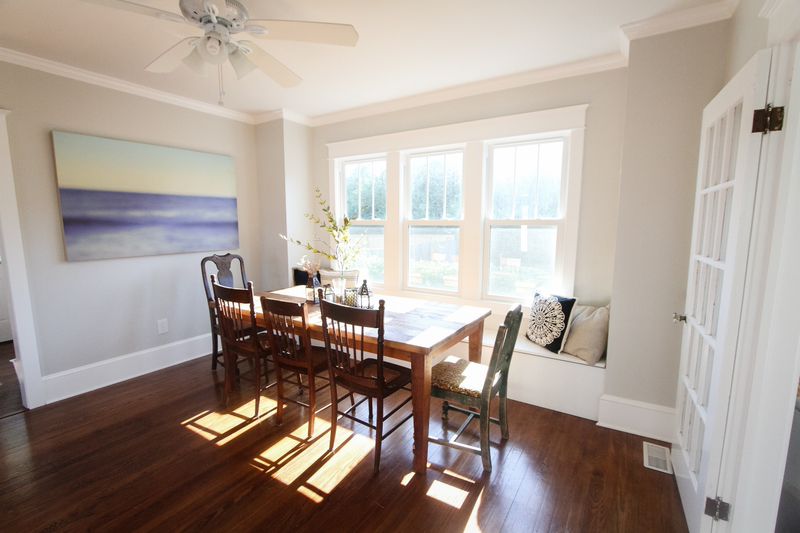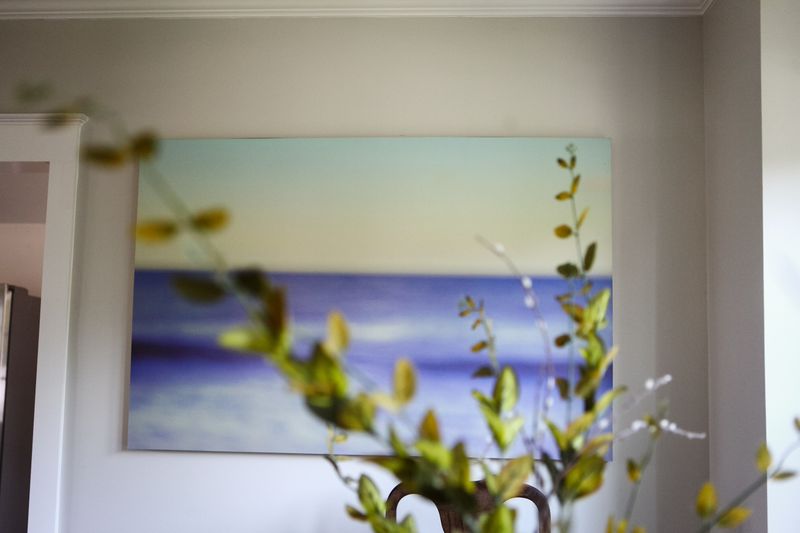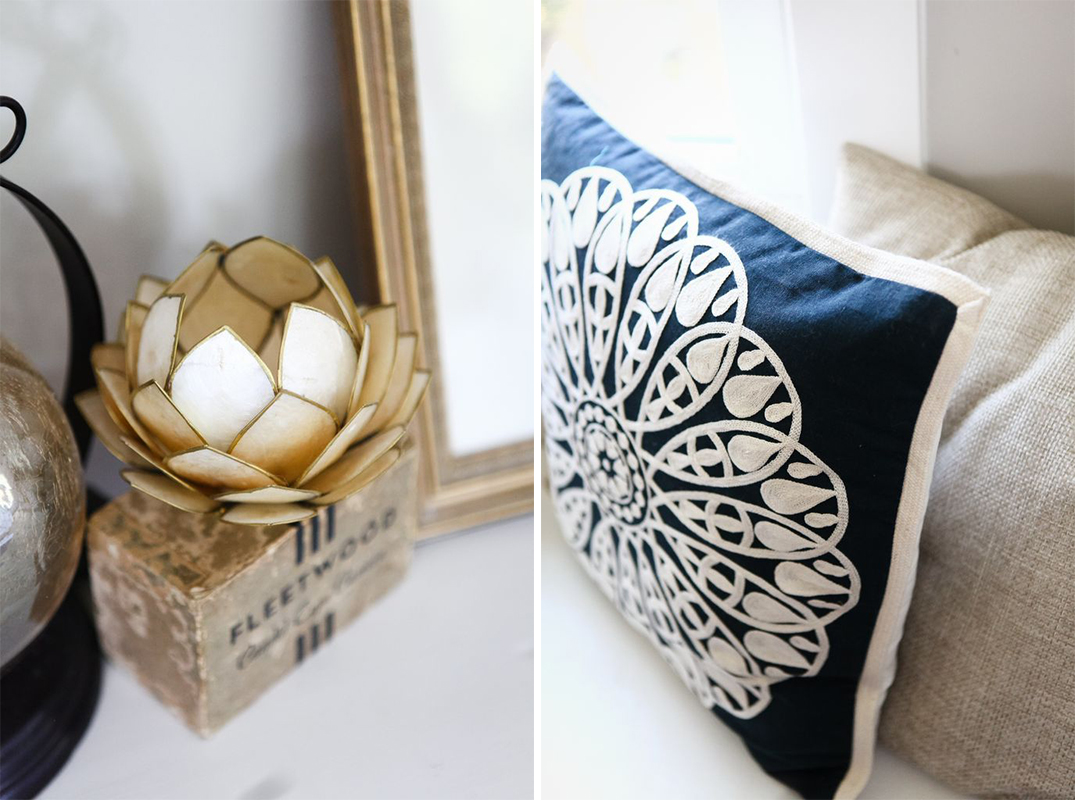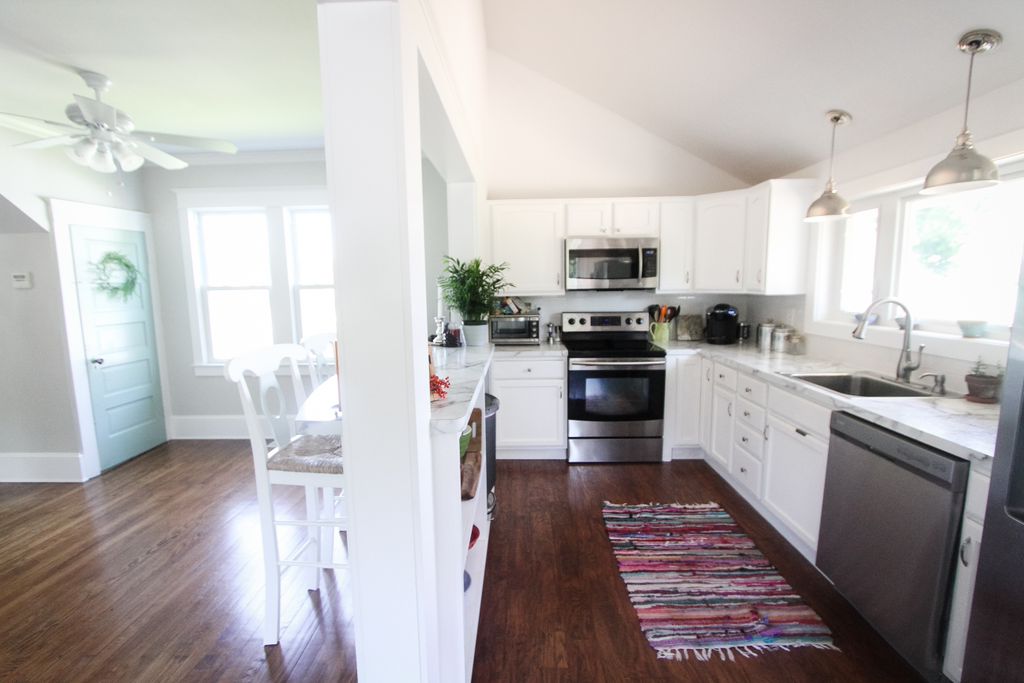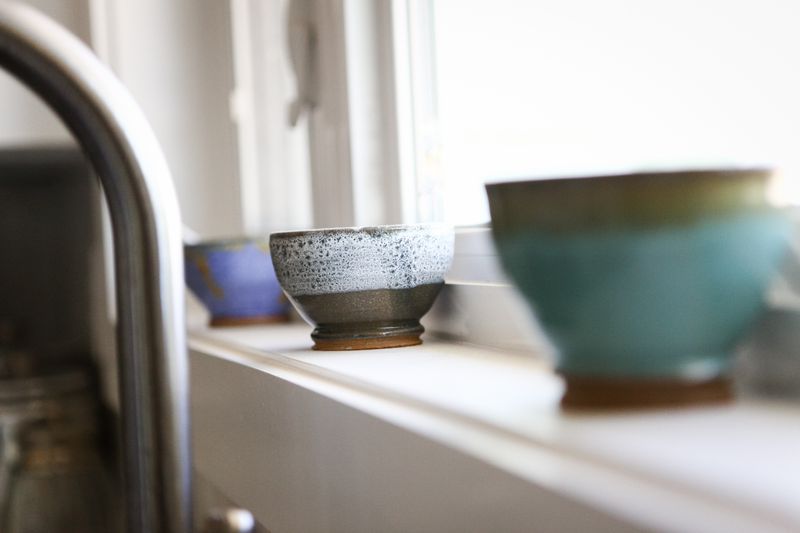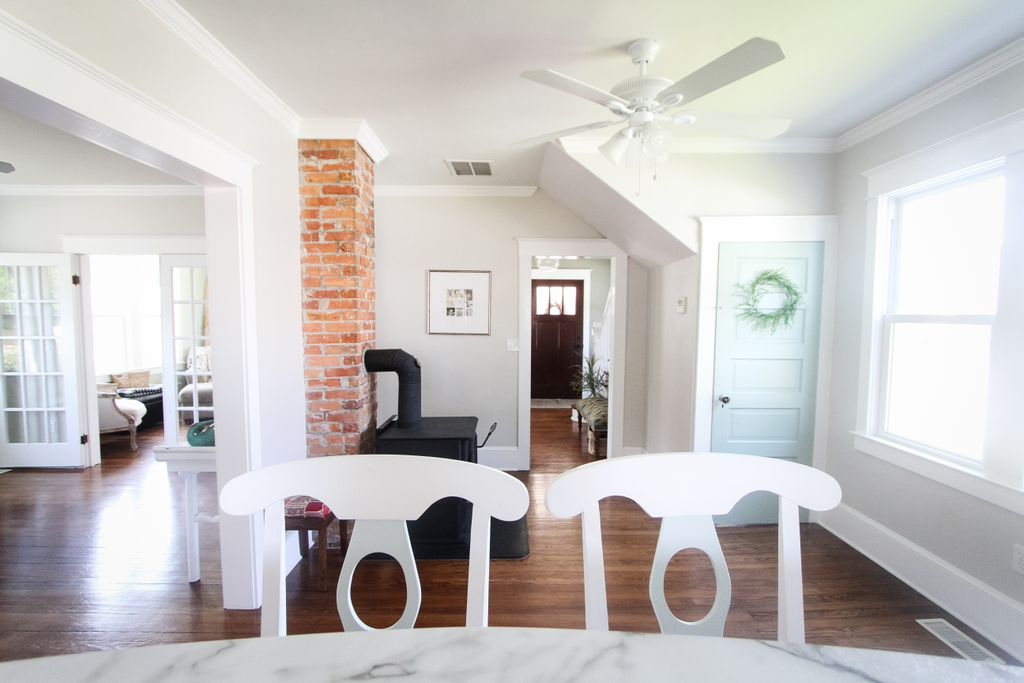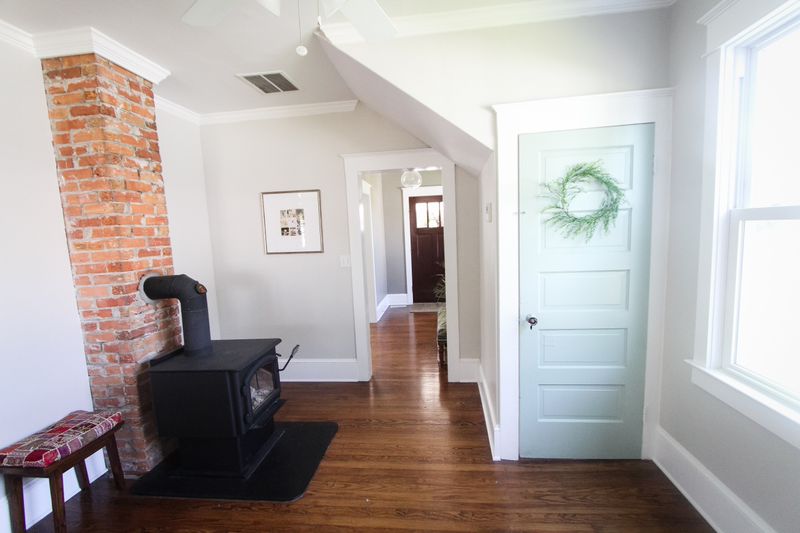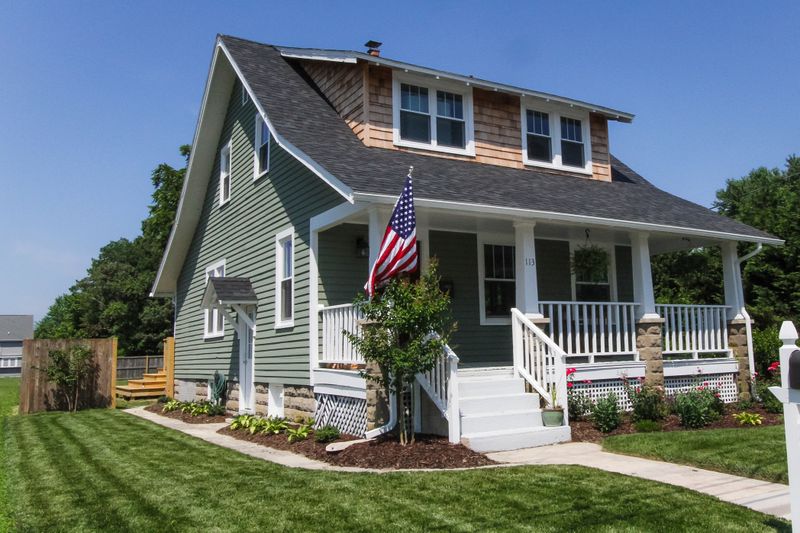 Q&A with Sarah:
Design Style: I guess you can call it 'coastal rustic'. If you look in my closet you'll see shades of greens, grays, neutrals, earth tones… those are the colors I gravitate towards. so when it came to the house, I just wanted it to feel really earthy, really natural.
Inspiration: Of course Pinterest played a part in the inspiration, and my picture in the dining room. I didn't really know what I wanted, I just knew I wanted that picture hanging in my house. so when I hung it up, it was like boom, there's my colors.
Favorite feature(s): on the exterior of the house it's the porch. If I could have imagined my dream house in my head it would of had that porch. On the inside, I love the french doors, the chimney's exposed brick, and the floors.
Must-have decor: I love baskets, and plants. Plants change everything. It just really helps having that little bit of nature inside your house.
Favorite places to shop: Marshall's, Pottery Barn, Restoration Hardware, Ish, Sea La Vie, and local antique stores.
What was the home renovation process like: The day after we bought the house, we came in and literally just started tearing down the walls and everything. I realized fairly quickly that the budget we had originally set was totally unrealistic. It was the most stressful 6 months of my life, but once it was over it was like the calm after the storm. I would definitely do it again.
Best advice: Throughout the renovation process there's a lot of hiccups and times where you're going to have to get rid of something that's original. But don't give up on the character of the home. Try to save those small features about the home that made you buy it in the first place.
photo credit: Sarah Murray
I hope you are enjoying East & Lane's Home Tour series. If you have a home, or know of a home that would be a great feature, please email me at eastandlane@gmail.com. Must be located on Maryland's Eastern Shore or Delaware Shores.