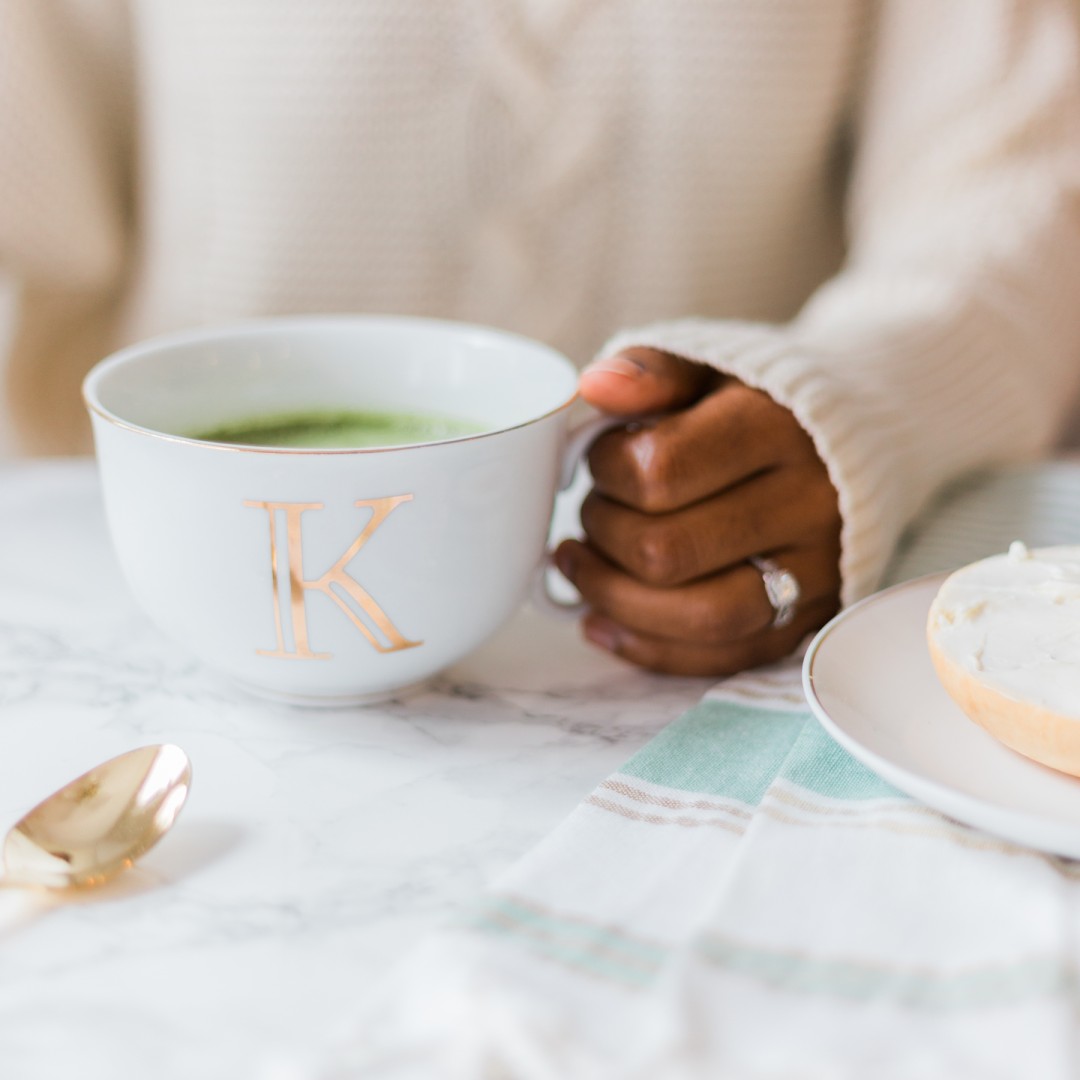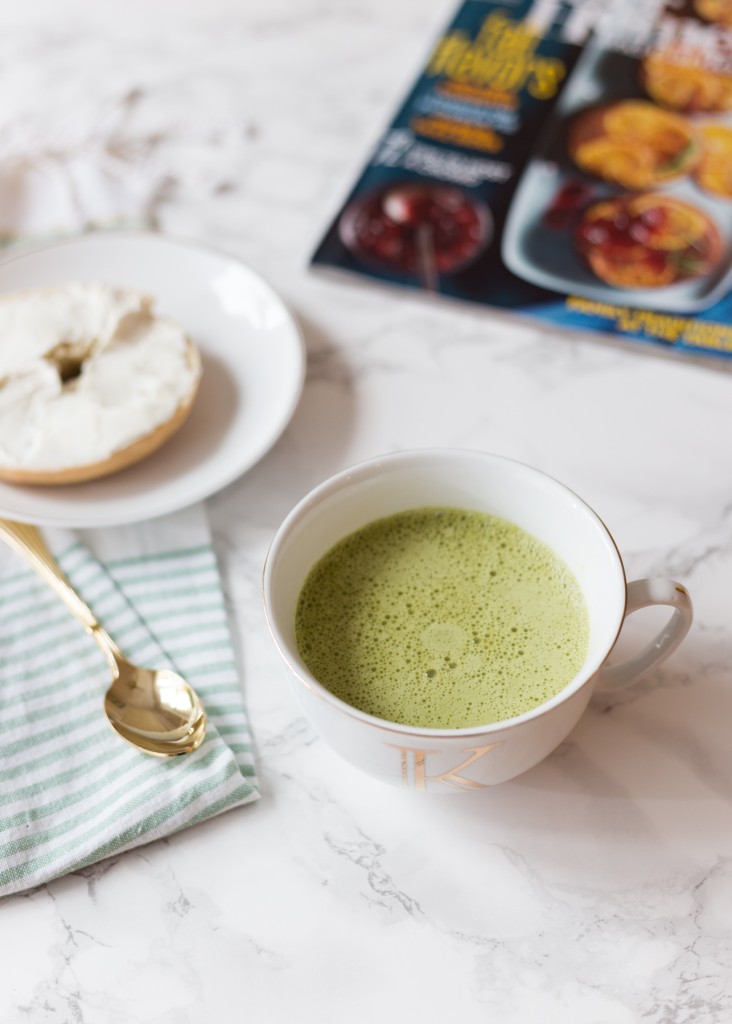 Yes, I know this post is borderline blasphemous. But let me explain. As a recovering coffee addict, I too once scoffed at elaborate claims made by tea lovers that something could compare to my beloved Cup of Joe. Clearly, tea drinkers know nothing about the energy boosting, mood changing, life altering powers of liquid gold. But after I decided to kick my coffee habit I was desperate for a replacement drink. I began swapping my morning cup of coffee for tea — the struggle was real, y'all. I tried my share of teas: organic, black, green, flavored, but nothing gave me those magical powers to conquer my mornings, like coffee did. Until I tried, Matcha.
Matcha is a powdered green tea. Unlike loose leaf teas that you have to steep, Matcha tea leaves have been grounded into a fine powder. When you drink Matcha, you ingest the entire leaf, receiving 100% of the nutrients. It's 10 times more potent than regularly brewed green tea, making it an antioxidant powerhouse. Those superpowers coffee gave me seemed minimal in comparison to the mega dose of nutrients in Matcha. The fact that Matcha is an antioxidant packed superfood is just one of its many benefits. Here's 5 reason why Match is better than coffee:
1.It contains caffeine: because it is made from ground green tea leaves, it preserves all its qualities in high concentration. You may get three times as much caffeine than a cup of steeped tea, which is equivalent to a cup of coffee. However, because of its other nutritional properties like L-Theanine, Matcha gives you the energy boost without the jitters or the crash.
2.It calms and relaxes: Matcha is rich in L-Theanine, a rare amino acid that actually promotes a state of relaxation and well-being by acting upon the brains functioning. L-Theanine may help memory and learning and promotes concentration and clarity of mind without any of the nervous energy found in coffee.
3.It's a natural detox: Matcha helps to safely cleanse and purge the body of harmful elements. It helps to eliminate both chemicals and heavy metals from the body, making it a superior daily detox.
4.It has cancer-fighting properties: Matcha tea contains a unique class of antioxidant known as catechin EGCg, which provides potent cancer-fighting properties. EGCg counteract the effects of free radicals from pollution, UV rays, radiation, and chemicals, which can lead to cell and DNA damage. A daily Matcha regimen can help restore and preserve the body's integral well-being and balance.
5.You can put it in anything: You don't have to be a tea drinker to reap the benefits of Matcha. Because it is a fine powder, you can add it to your favorite drinks, desserts, and dishes. Here are a few Matcha infused recipes that I want to try: Matcha Green Tea Waffles , Matcha Ice Cream, Match Pound Cake
So what do you think–Would you break up with coffee, for a new love affair with Matcha?