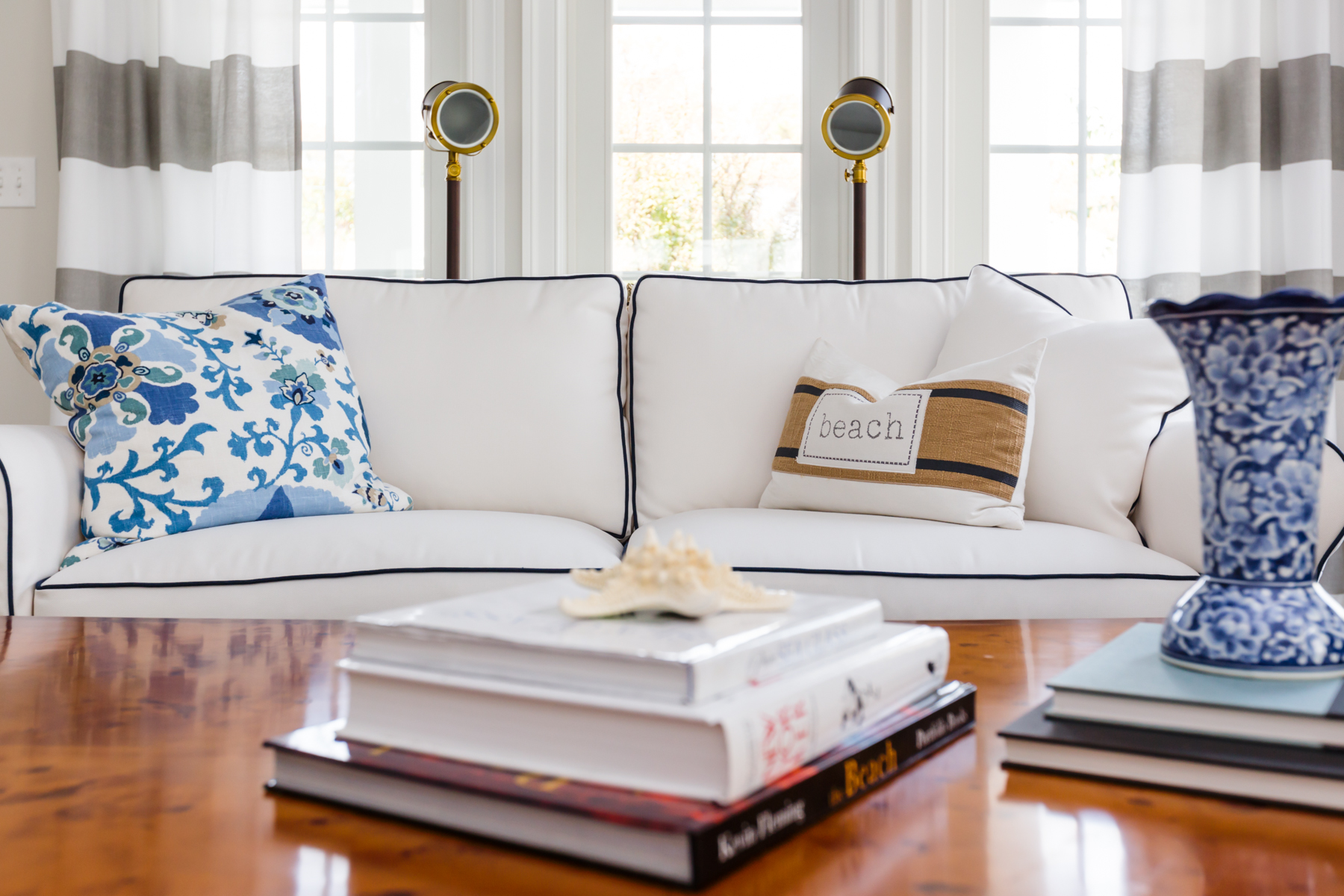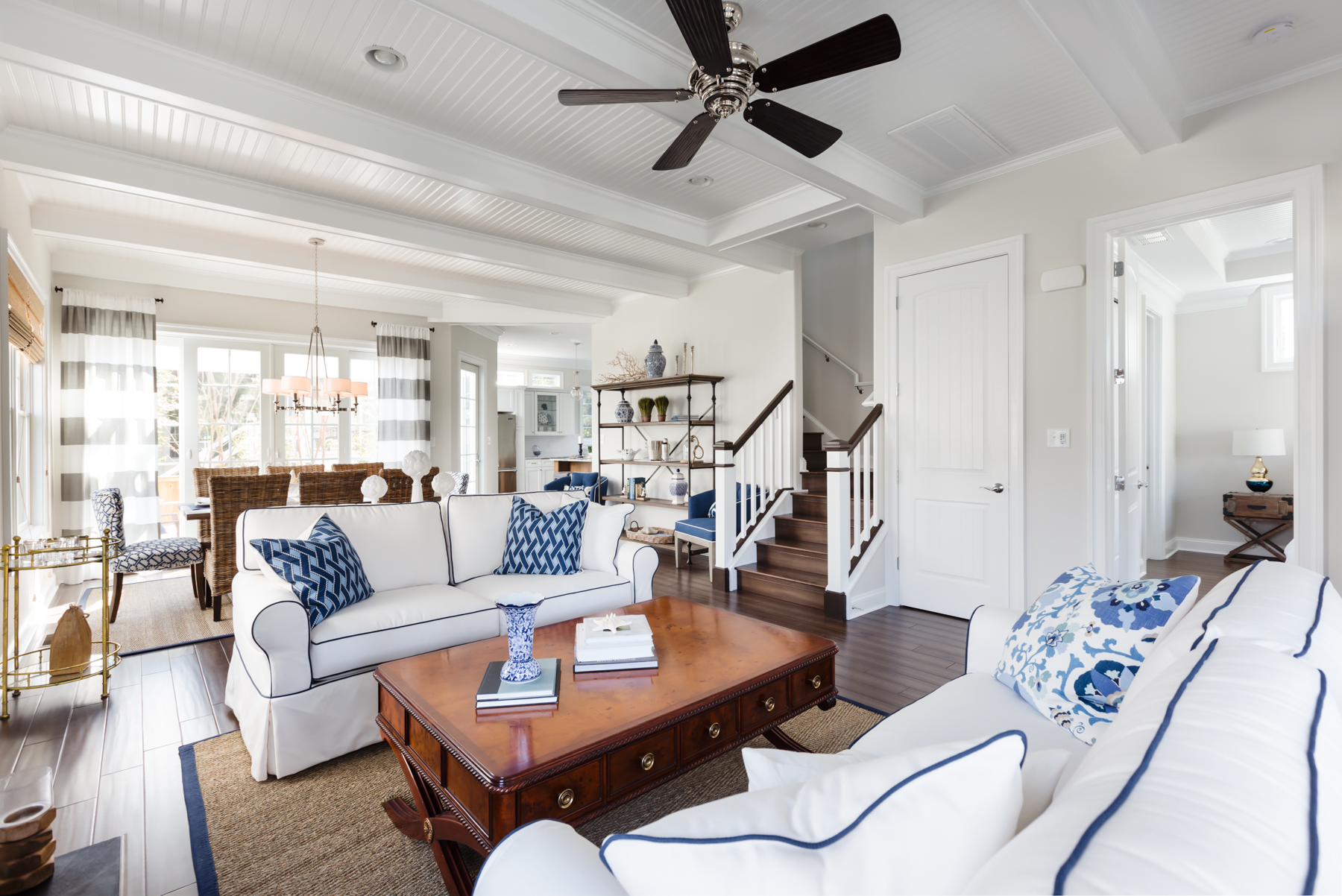 I often dream of living in a coastal modern home just steps away from the beach. It's no wonder that I fell head over heels for the Rehoboth, Delaware beach house that Kathleen Schell and business partner, Justin Healy, designed. 8 Oak Avenue is the epitome of coastal living.
With over 20 years of combined real estate experience, and owners of Ocean Atlantic Sotheby's International Realty, it's no surprise that Kathleen and Justin built one of the most exquisite beach block properties on the market. When they first stumbled upon 8 Oak Avenue, it was an outdated traditional beach cottage, but they knew it could be transformed into something special. What they didn't know was what was supposed to be a typical renovation, would turn into a complete rebuild. After they purchased the property, Kathleen and Justin realized that in order to bring the home up to the standards they envisioned for it, they would need to start from scratch. Their vision was to create a one-of -a –kind, custom beach home that would be completely turn key, extraordinarily designed, and appeal to the ultimate homeowner.
After 10 months of working with architect Doug Warner from Element Design Group in Lewes, Delaware and builder Mike Lynn of Select Builders, their dream is now reality. From the hand scraped hardwood floors that flow seamlessly from room to room, to the designer lighting that glistens off the white wood beams, 8 Oak Avenue is a premier property on the Rehoboth real estate market.
With over 2,300 square feet of living space, 300 square feet of outdoor living areas, plus 1,170 square feet of unfinished basement, every square inch of the home was efficiently utilized. The home has 5 bedrooms, 4.5 bathrooms, and an outdoor shower. High-end finishes like custom cabinetry and Viking appliances create a sense of luxury, while relaxing furniture with durable textiles in gray-blue hues create a welcoming and casual vibe. The best feature? Being steps away from the beach, amazing boutiques and award-winning restaurants in downtown Rehoboth, of course. It truly is a dream home, in the perfect location.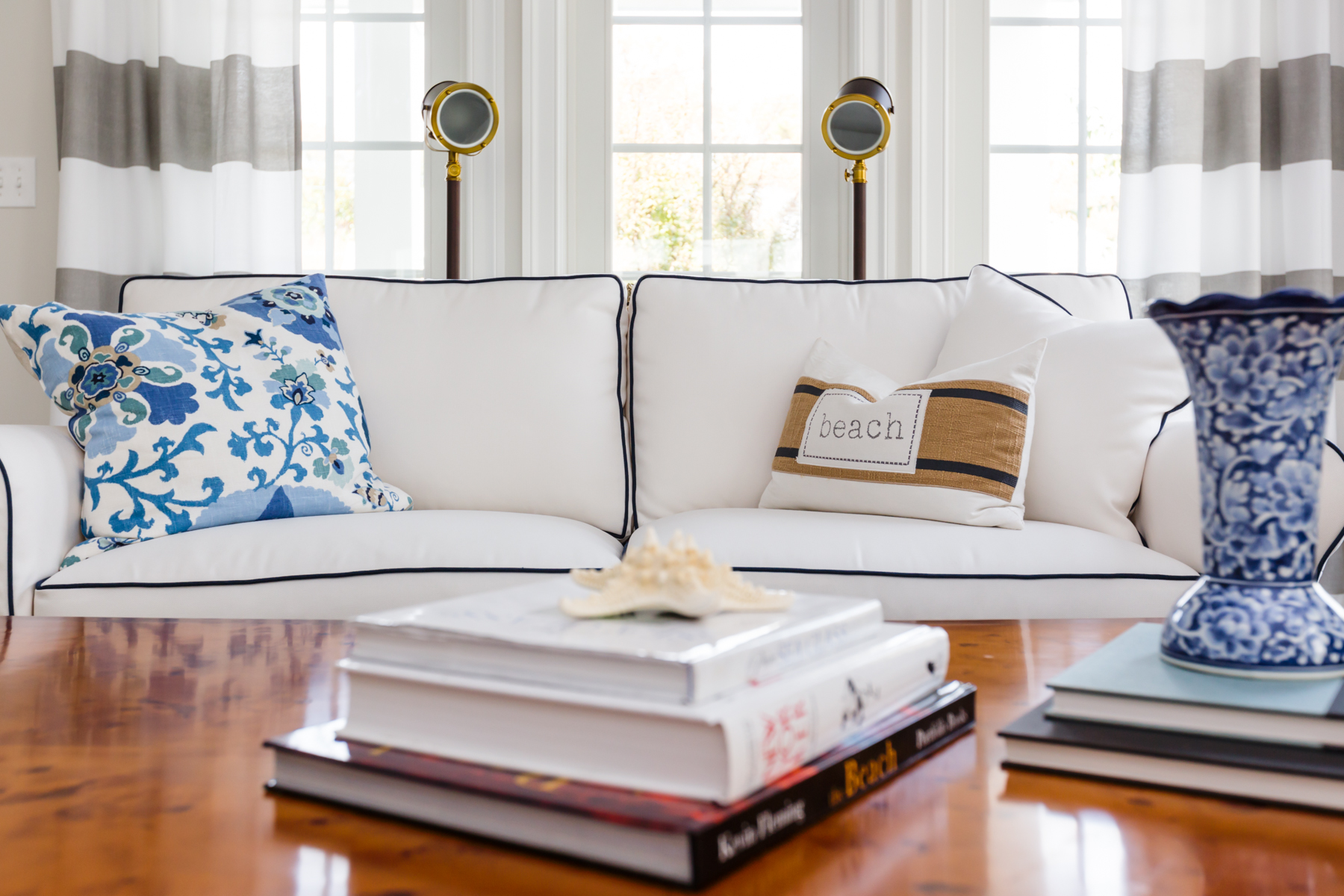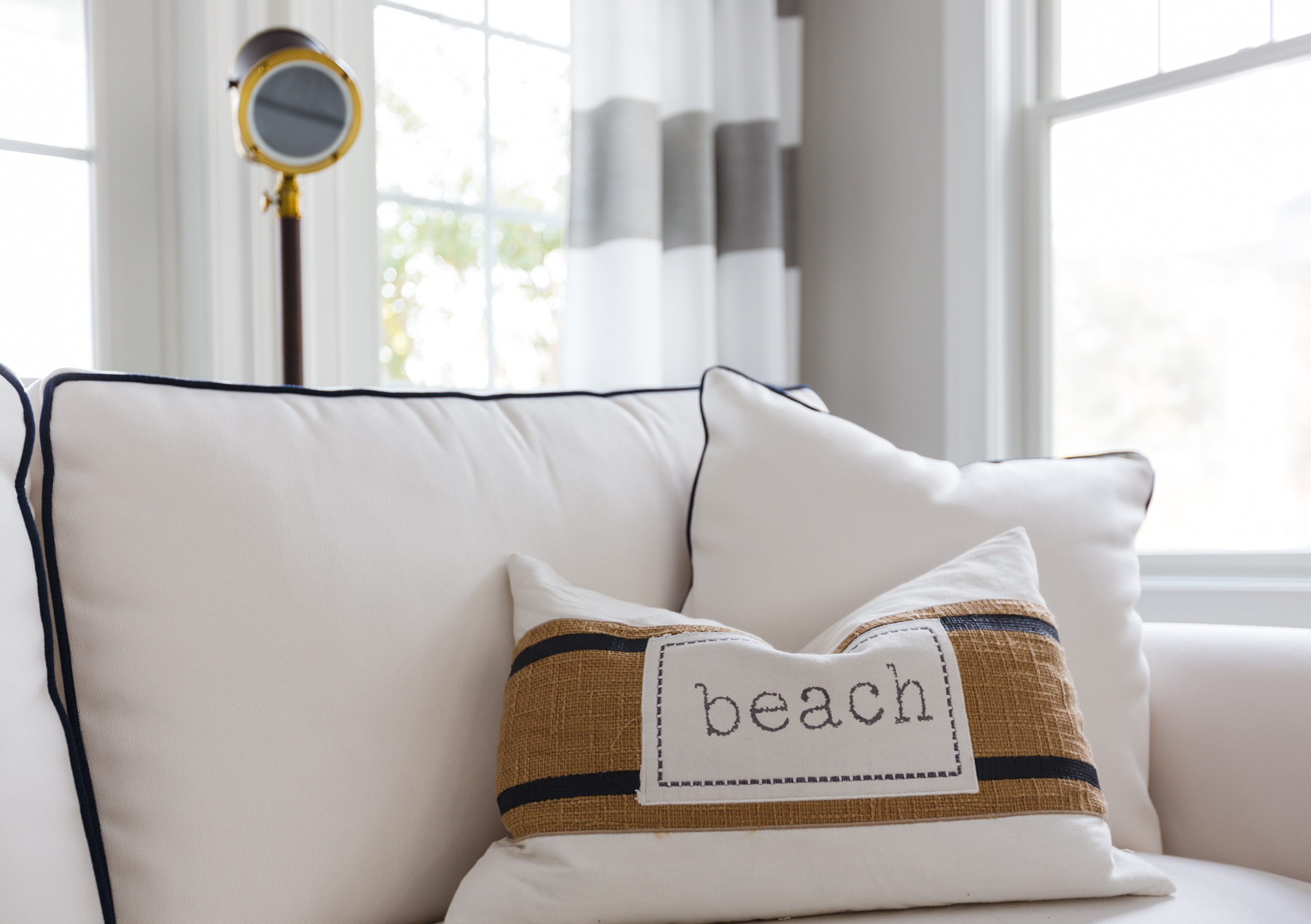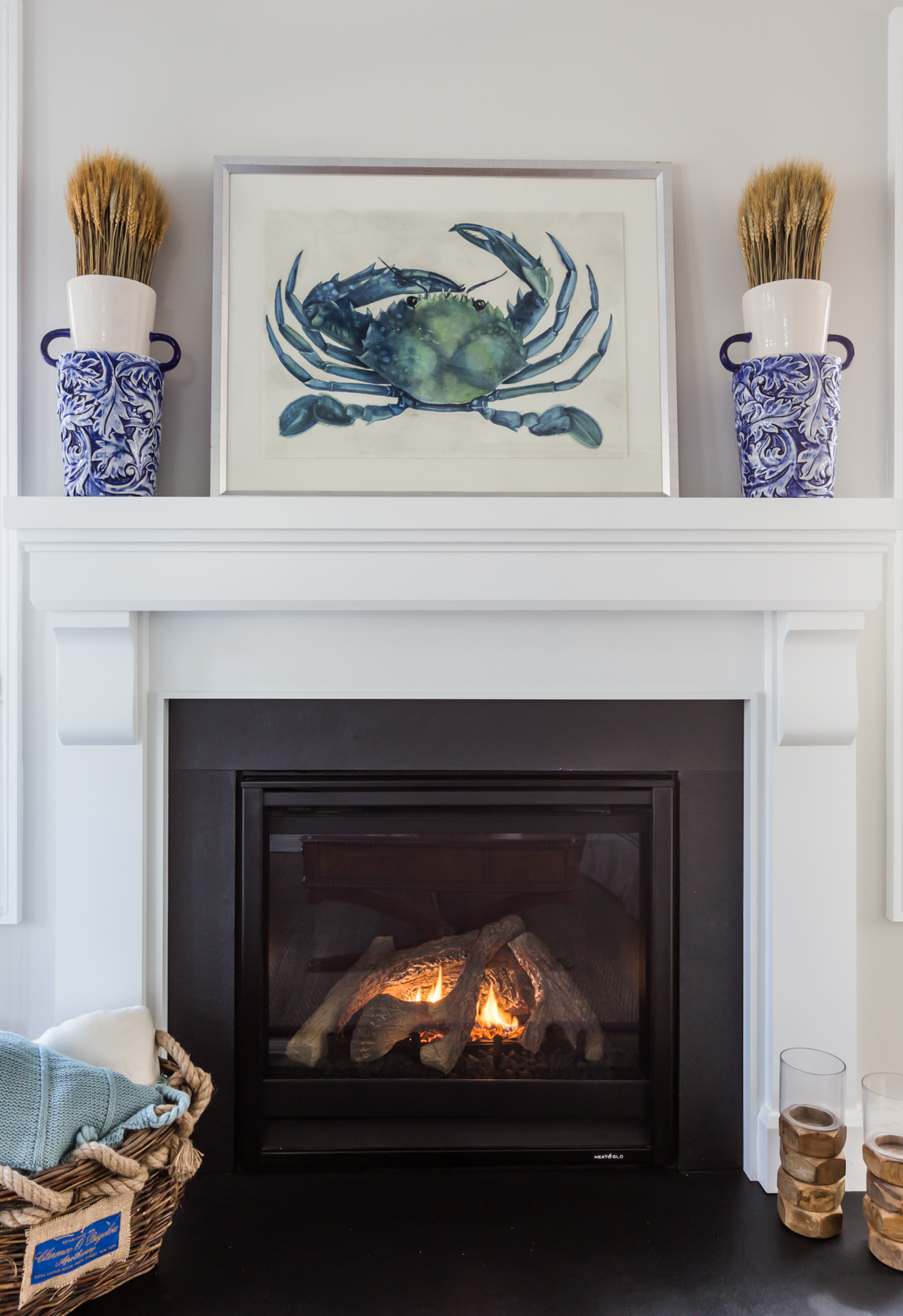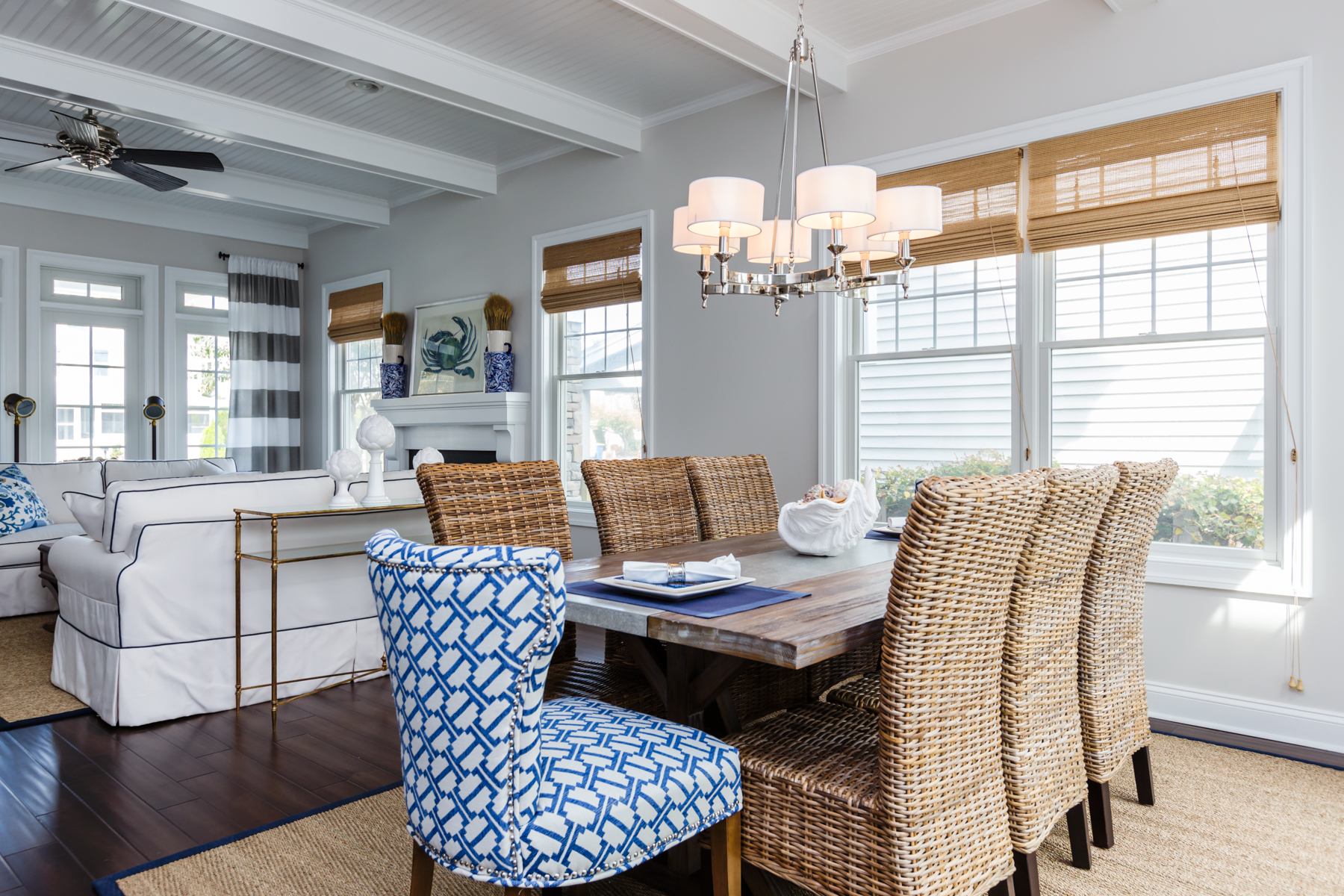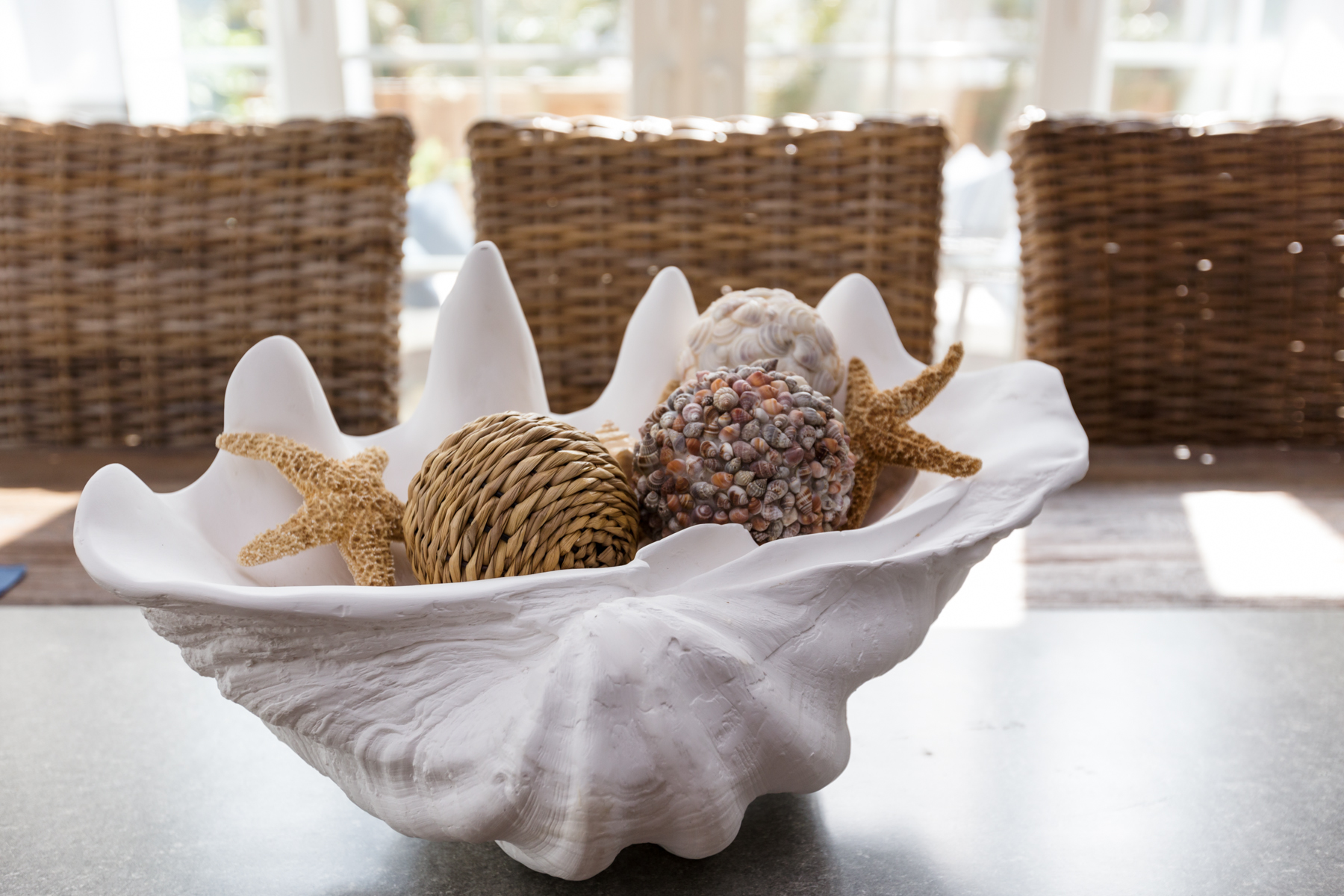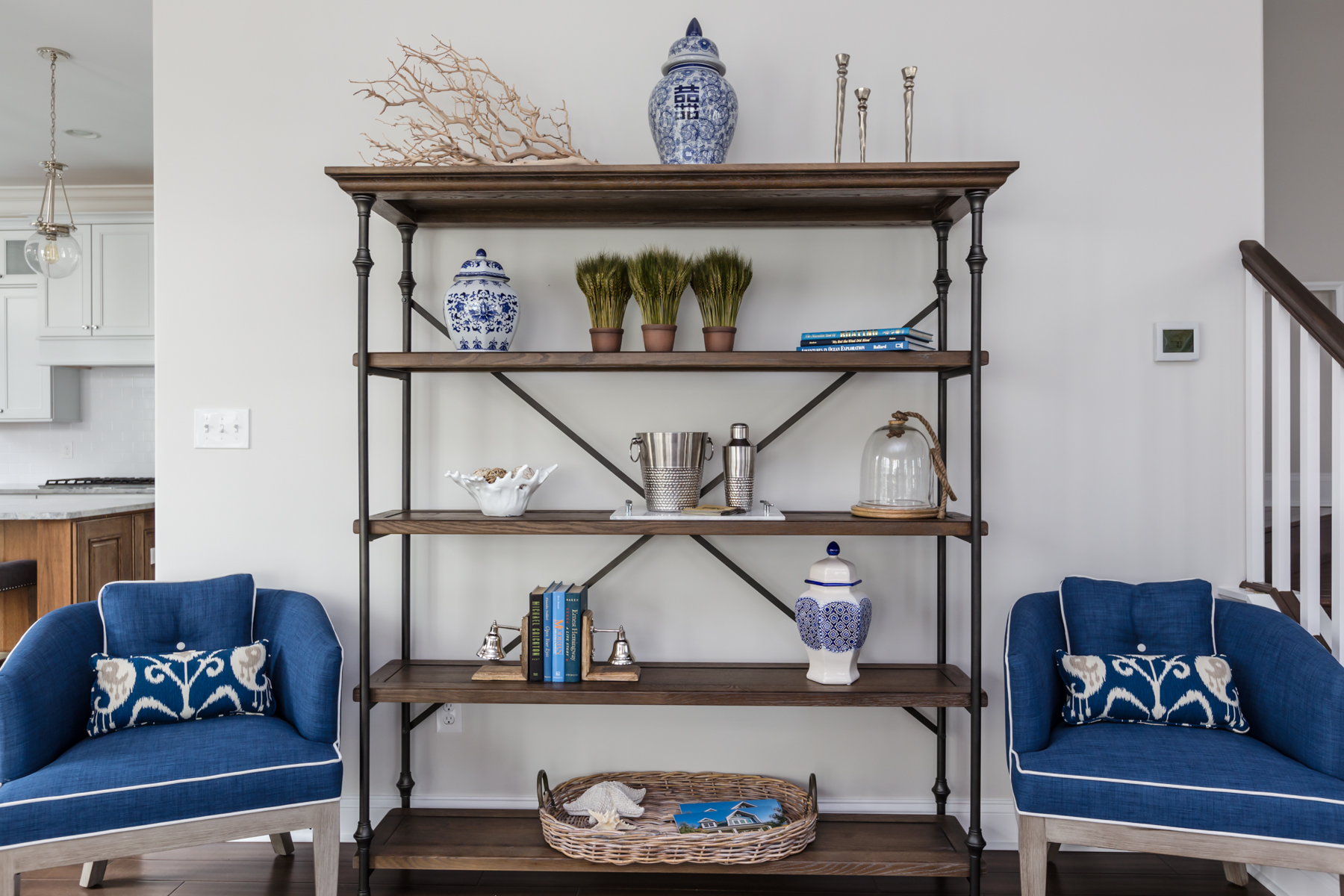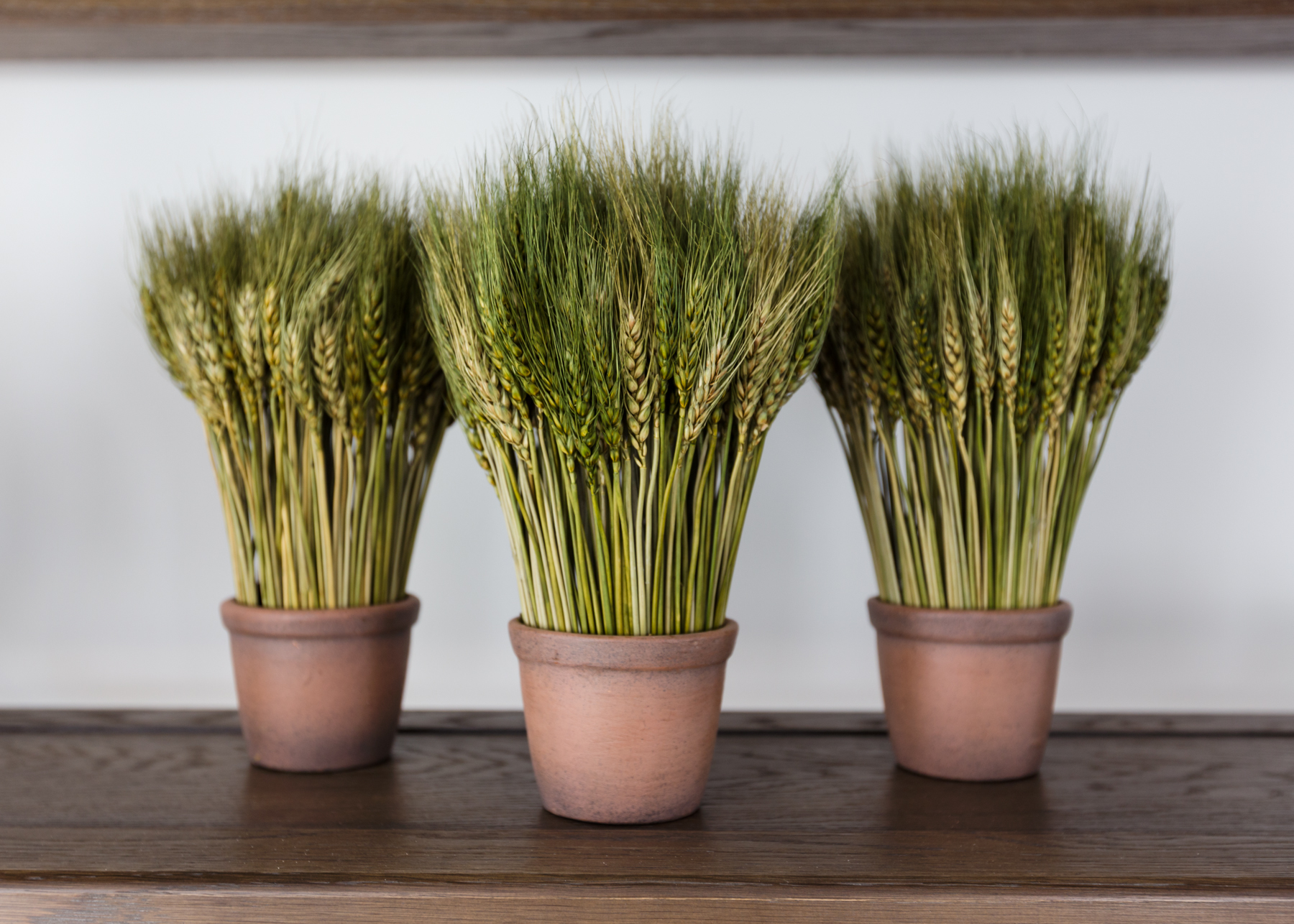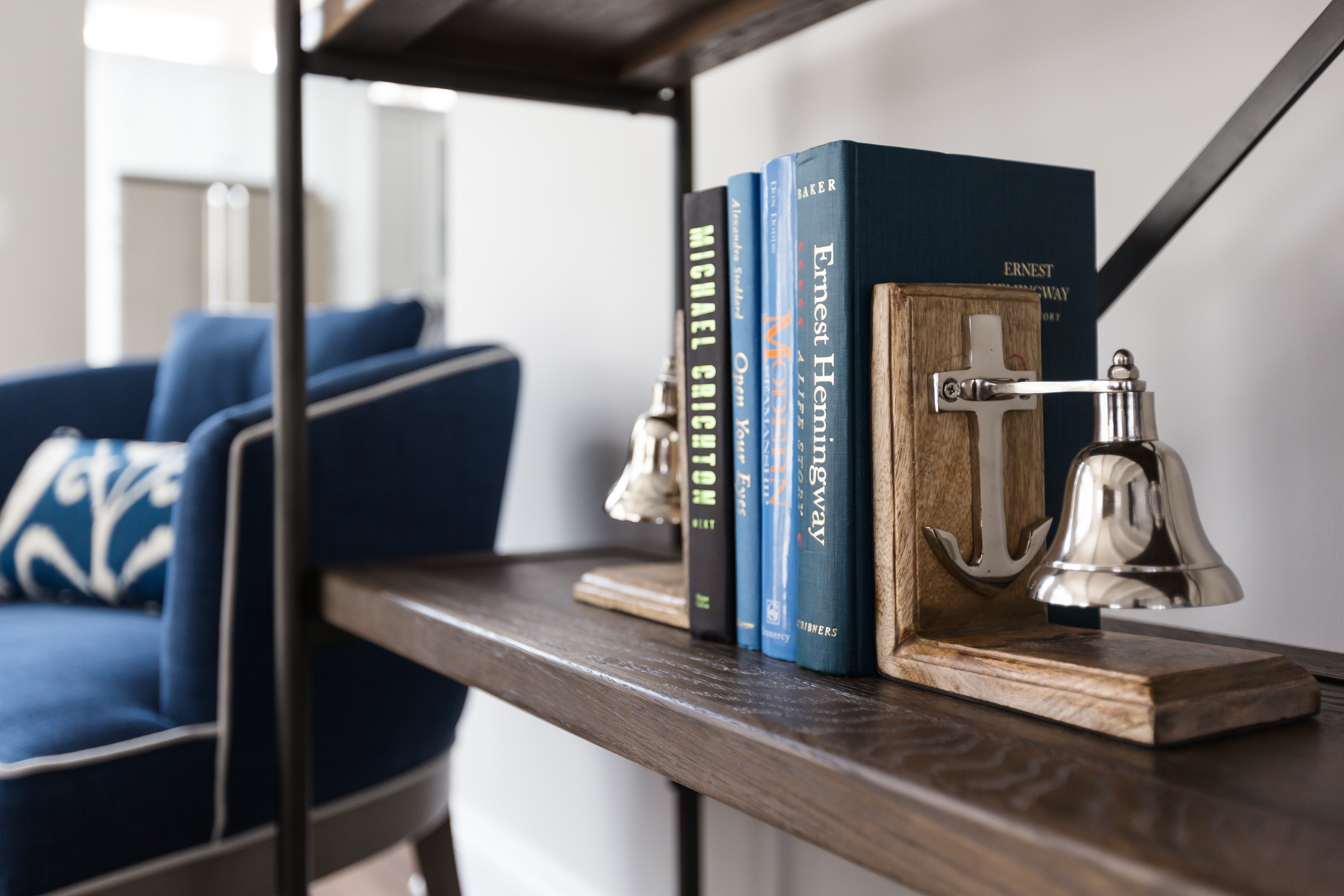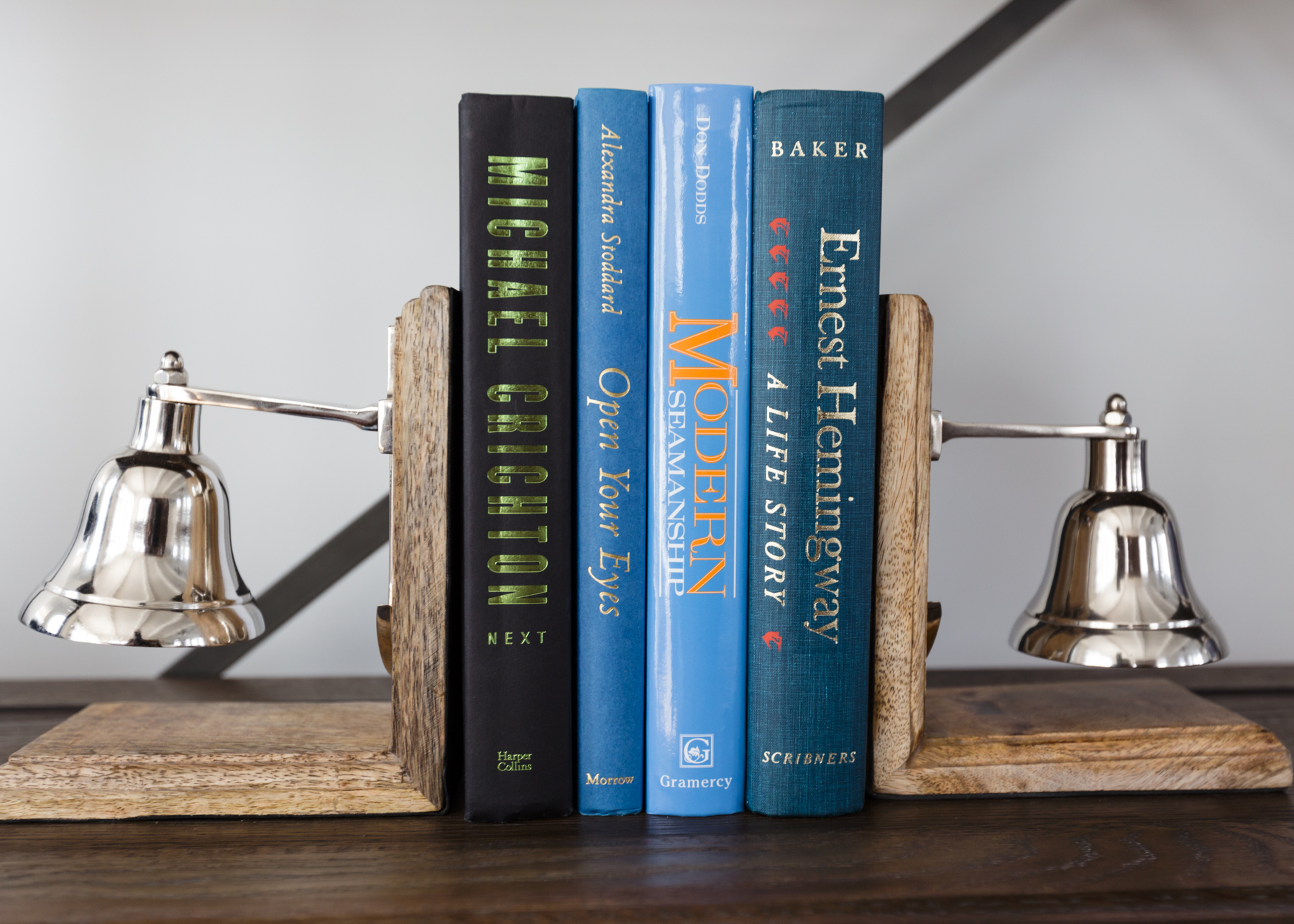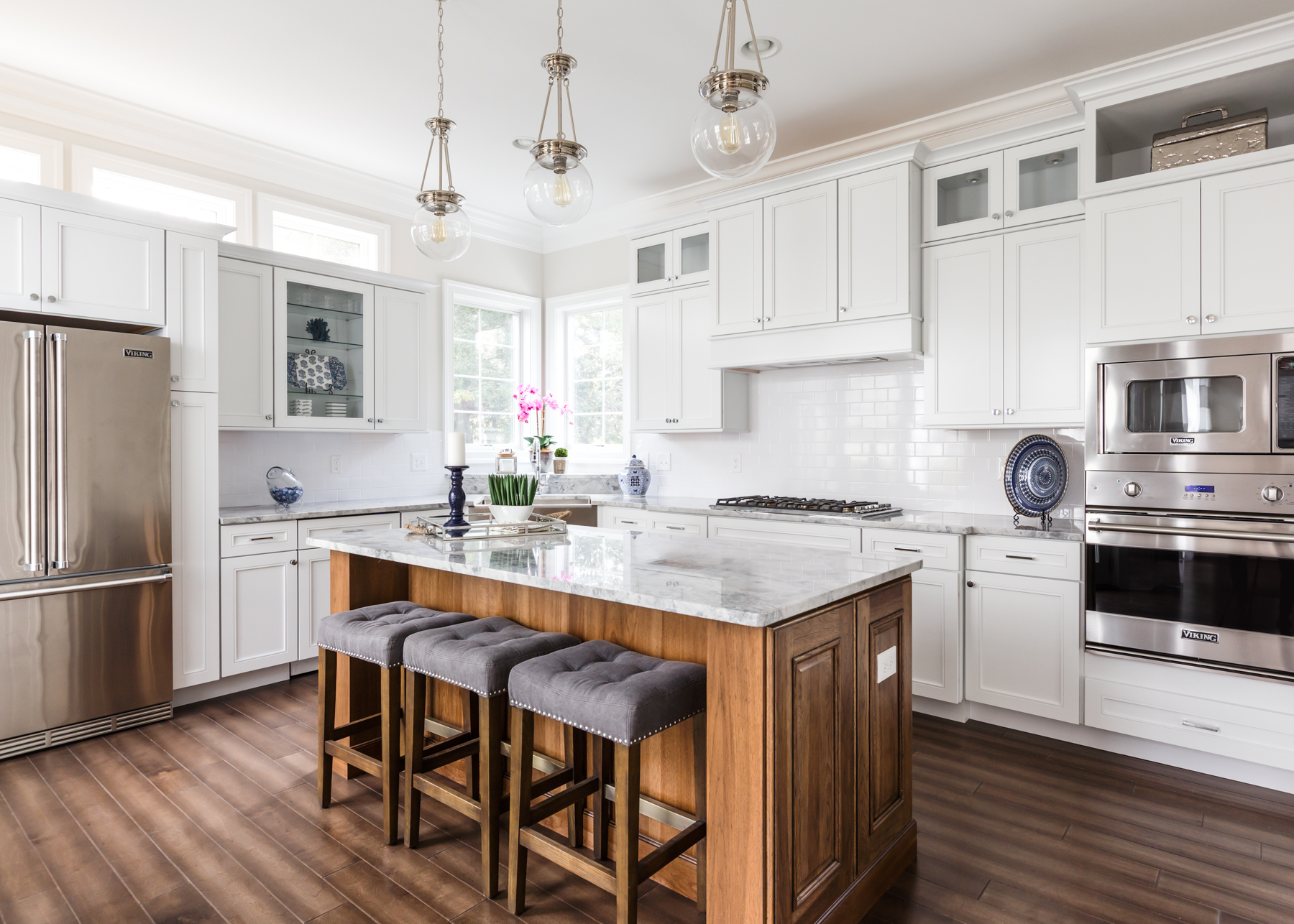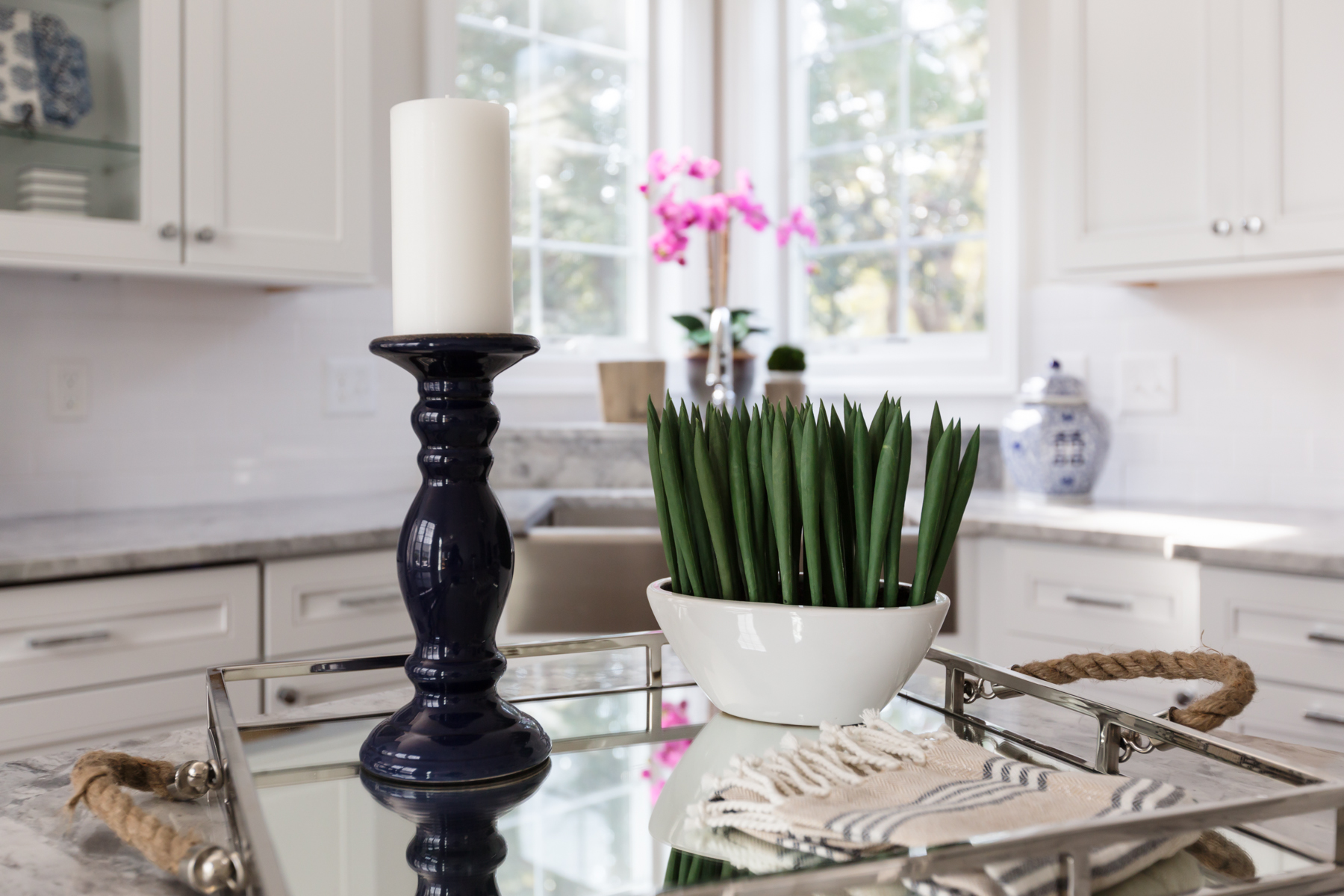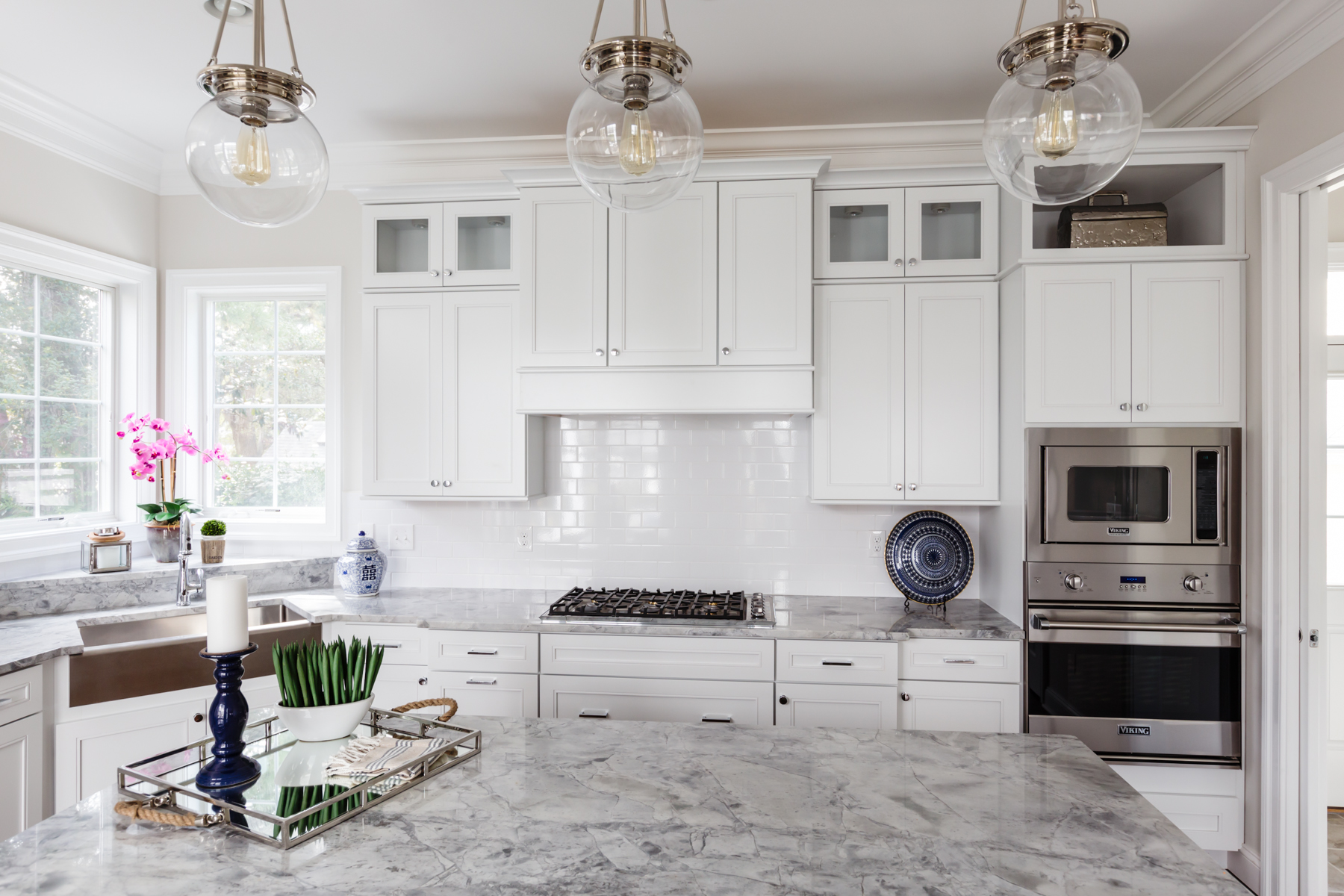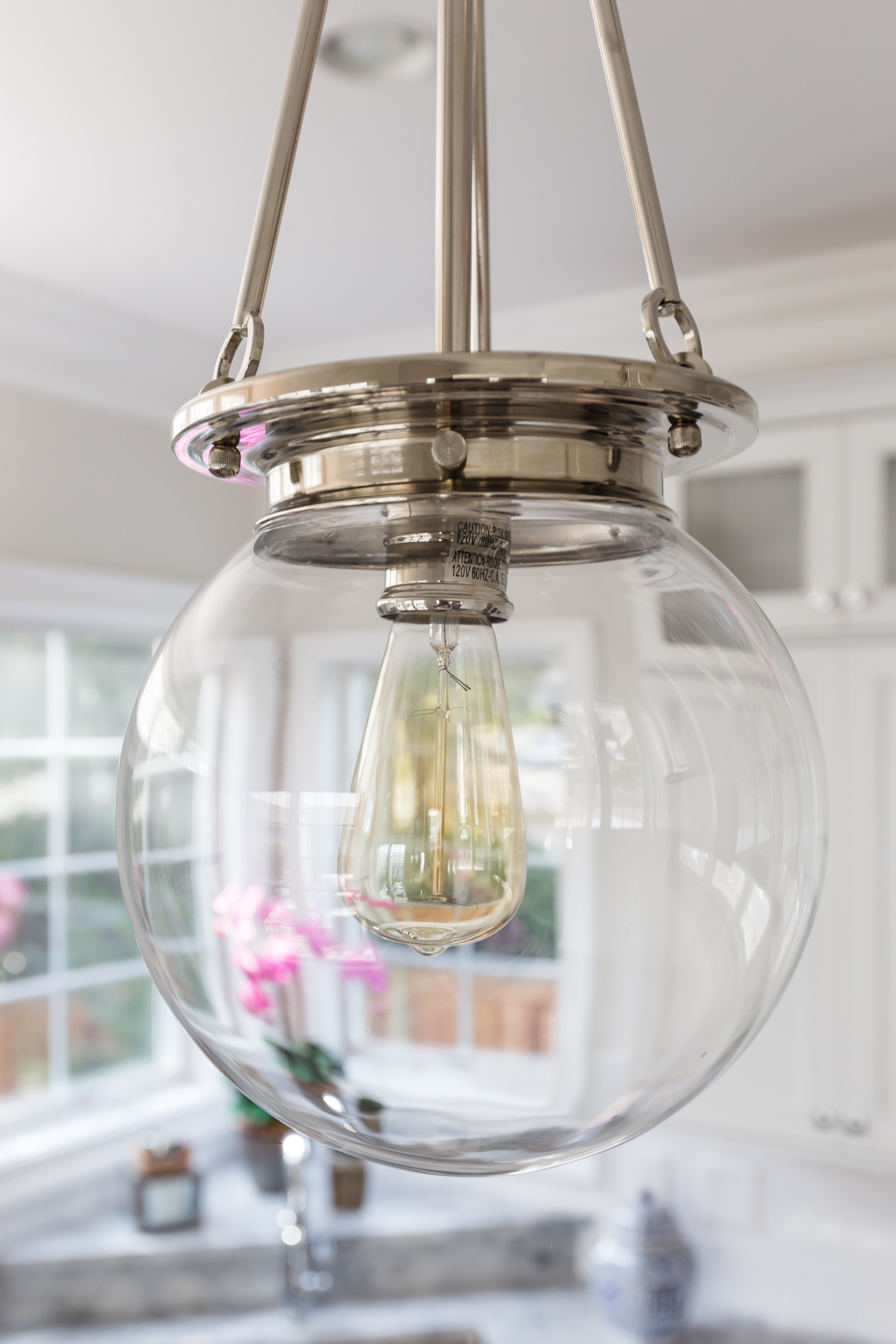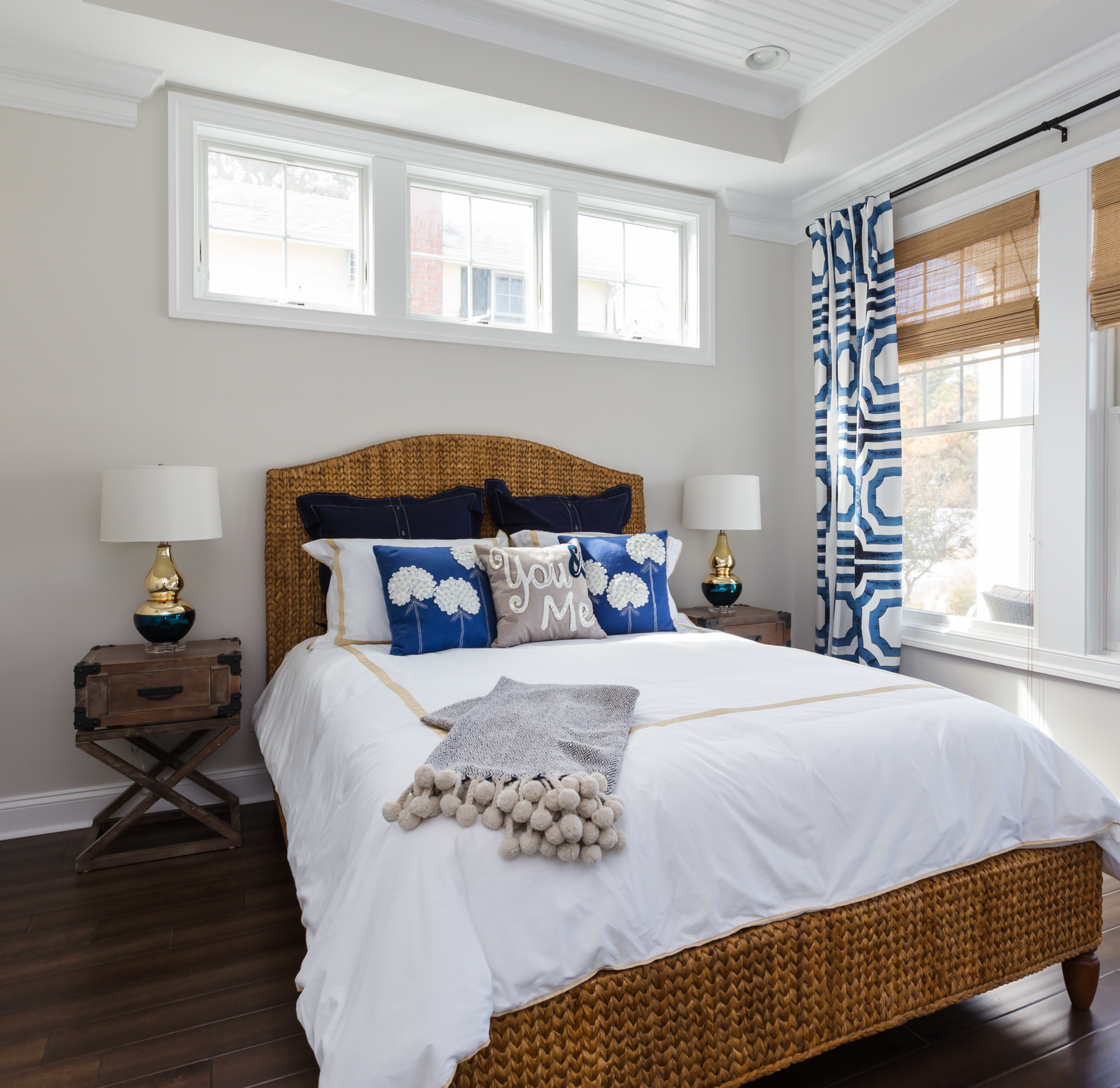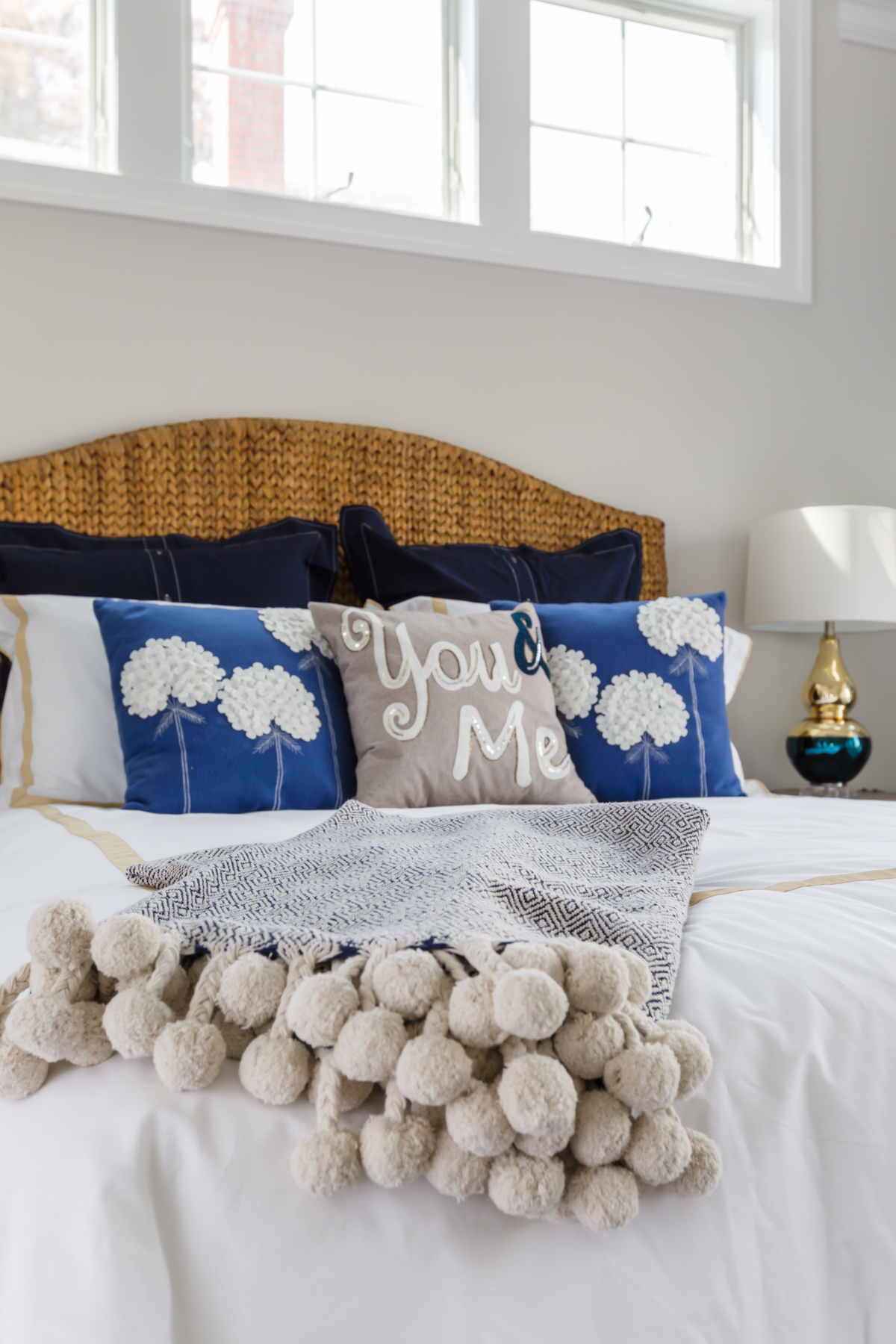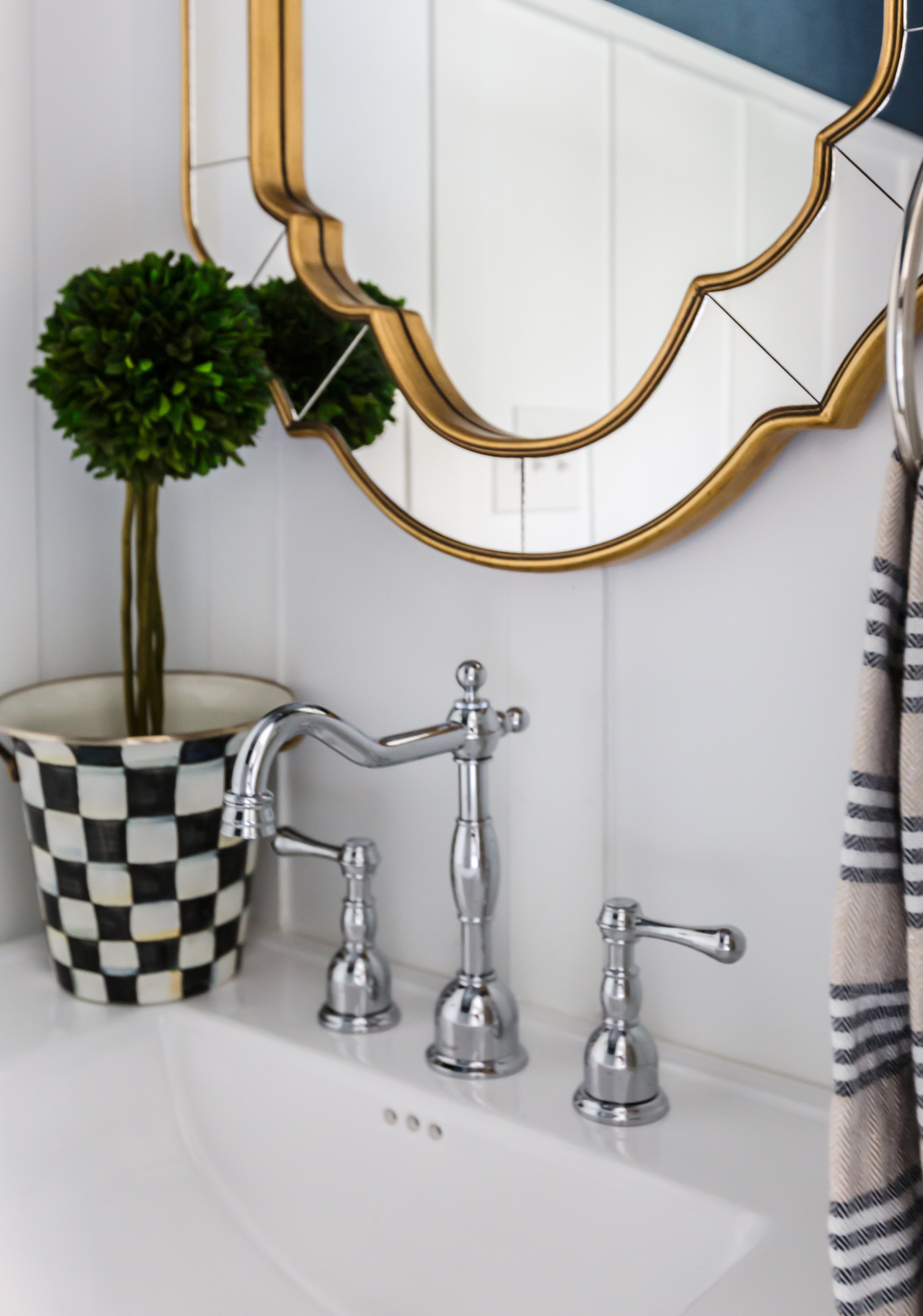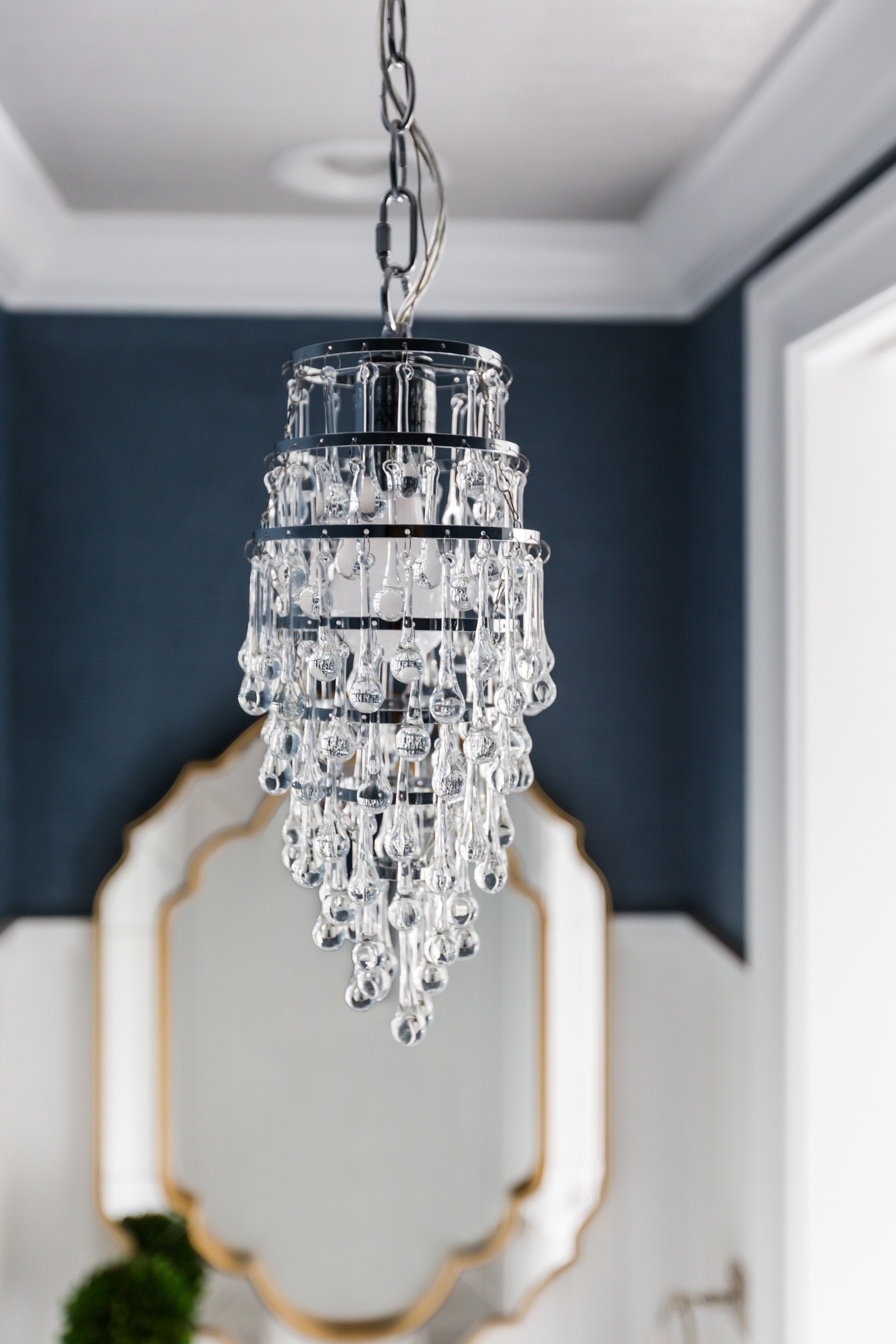 Q & A with Kathleen
Design Style: Modern Coastal. Our design motto was crisp, cool, calm, and clean lined – The 4 C's. The home is swathed in a variety of gray-blue tones, and filled with natural light and tall ceilings. Exquisite white washed moldings and thick white trim helped accomplish this.
Inspiration: Oh, we found inspiration in so many places. I honestly started with a piece of fabric from a pillow swatch and used that as my basis for colors and design. Living at the beach makes you very attuned to incorporating blues, grays and whites into design as it flows naturally from the outdoors
What was the renovation process like: Believe it or not, it was actually a lot of fun. It was very exciting to see our plan come to life. Doug Warner from Element Design Group in Lewes was our architect. He was amazing at helping our vision become reality. Our builder is Mike Lynn of Select Builders. He is a true craftsman and the essence of a detail-oriented designer/builder. We spent about 3 months designing and 7 months building the home. We stayed extremely close to our budget – we were very happy with our builder and the level of communication we enjoyed with him to achieve this.
Favorite Features: I absolutely love the kitchen with the Super White Quartzite countertop – it looks so similar to Carrera marble, but it has the durability of granite. It is absolutely stunning and something everyone comments on. The outdoor spaces really make the house special as well.
Favorite places to shop: Echelon Interiors in Rehoboth Delaware was a big help in ordering custom furniture at a great price. They have a huge variety of lines to choose from and the ability to incorporate outdoor fabrics indoors so you can achieve a beach modern look that is stain resistant and easy to clean! I also love trolling online sites like One Kings Lane, Joss and Main, and 1stDibs.
Best Advice: Spend the majority of your time on the design. It can get frustrating and you will just want to start building but DO NOT start until you are completely happy with your design and layout. Spending the time on the design will prevent all sorts of building headaches. Make sure you have a great builder and architect on your side. It made all the difference in the world for us.
For more information on 8 Oak Avenue, Rehoboth Beach, Delaware visit www.oceanatlantic.net
This East & Lane Home Tour was featured in the Holiday issue of Beach To Bay Magazine. Check it out (here)!