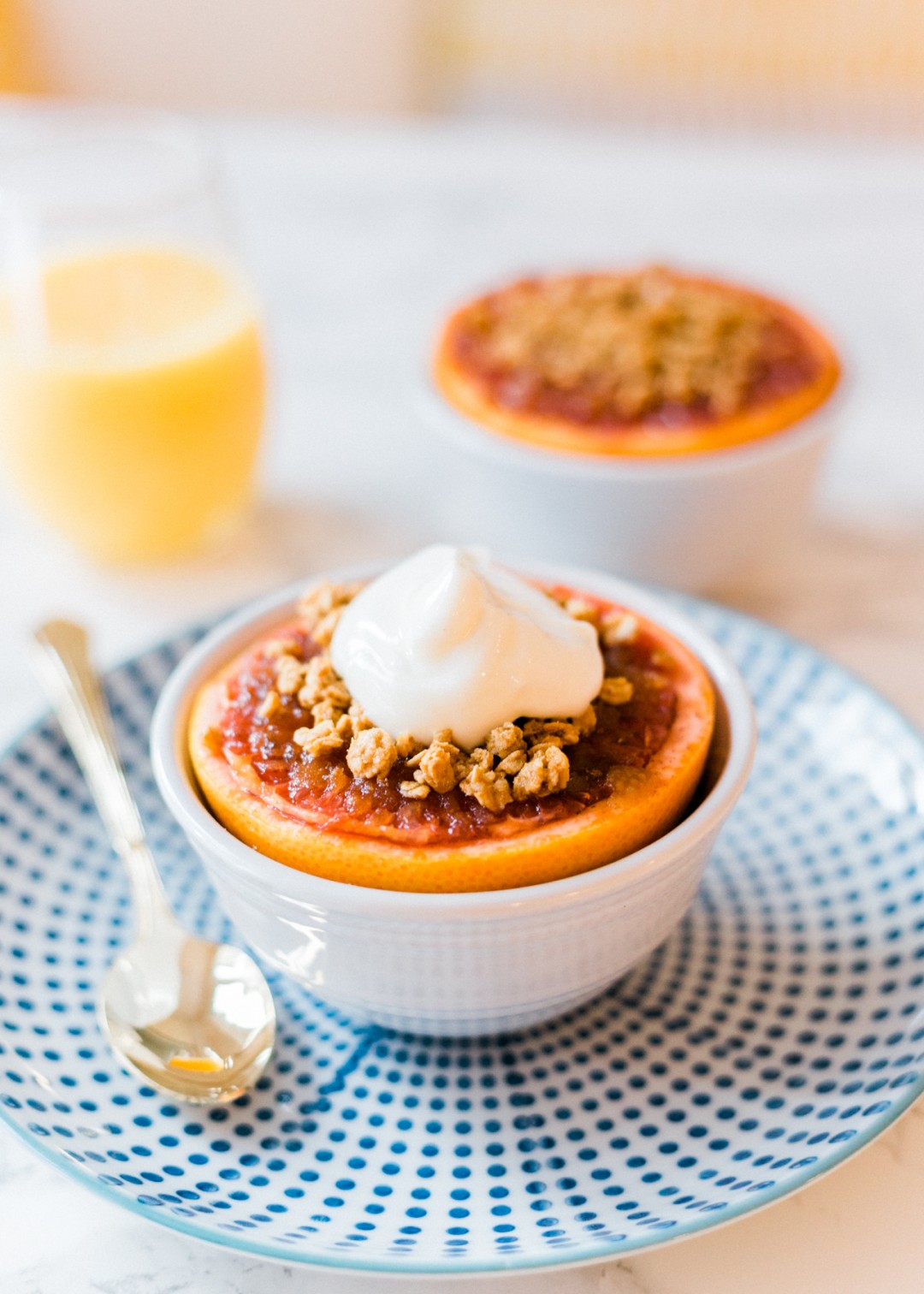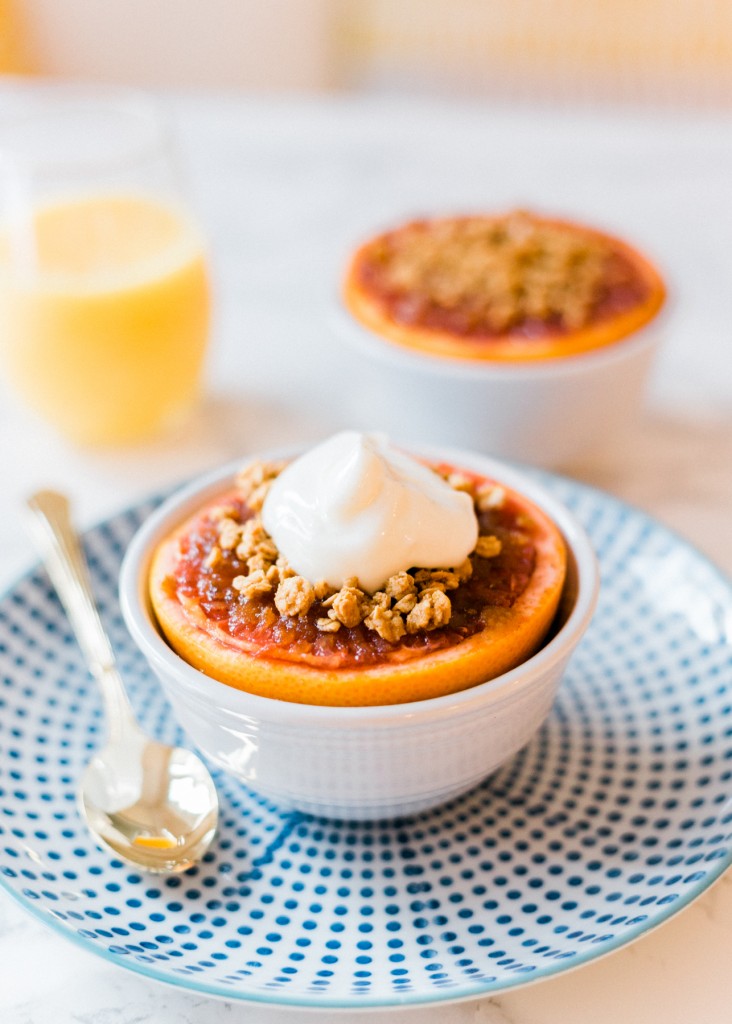 I hope everyone had a great Thanksgiving holiday! Even though I barley took off (one of the many cons of working from home), I'm struggling to get back in the swing of things after the extended weekend. I guess I'm still recovering from the "Turkey-itis". By the looks of my social media feeds, it seems like everyone is trying to start some type of diet/exercise plan to get back on track after the gluttonous weekend. To be honest, I'm not the diet (or exercising) type, and I'm just now slowly starting to introduce the word "healthy" into my vocabulary. But I do have a few one healthy ( it involves fruit, so that makes it healthy in my book) recipe that is a nice change of palate from the heavy carb infused Thanksgiving leftover meal plan I've been on these last couple of days. This Caramelized Grapefruit recipe is great for breakfast OR dessert. So that's a win, win! I used the word "caramelized" to make it sound fancy, but it's simply a broiled grapefruit, folks — super easy to make. But it still looks fancy if you're trying to impress someone and taste oh so delicious!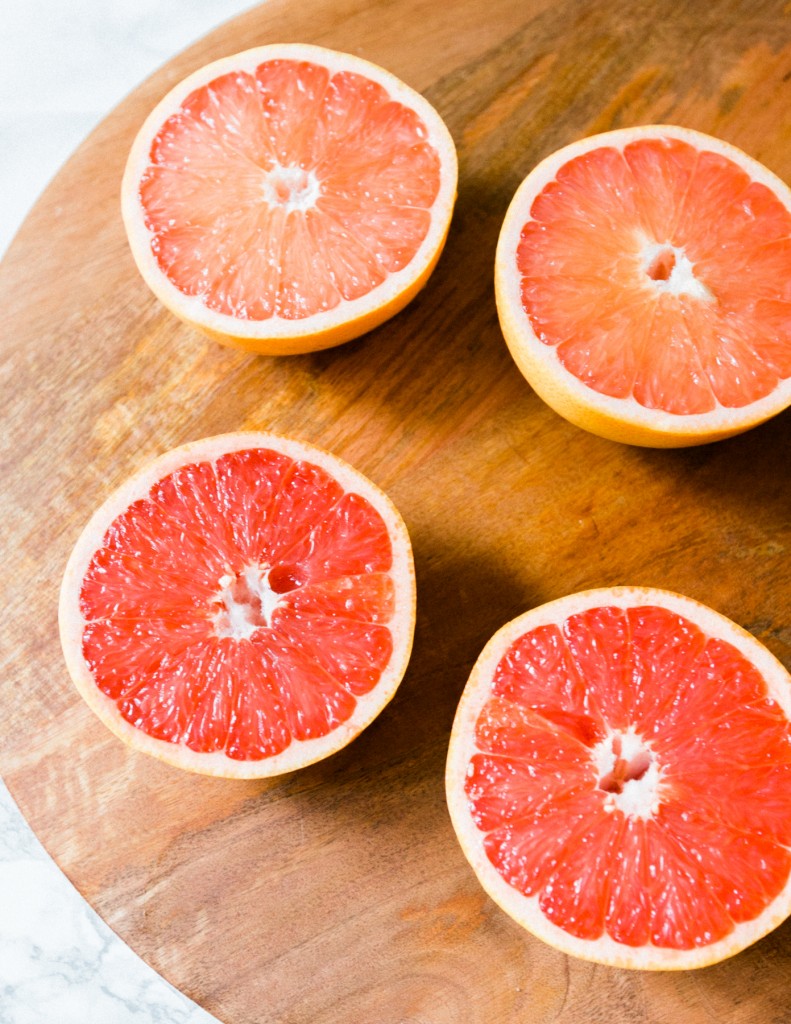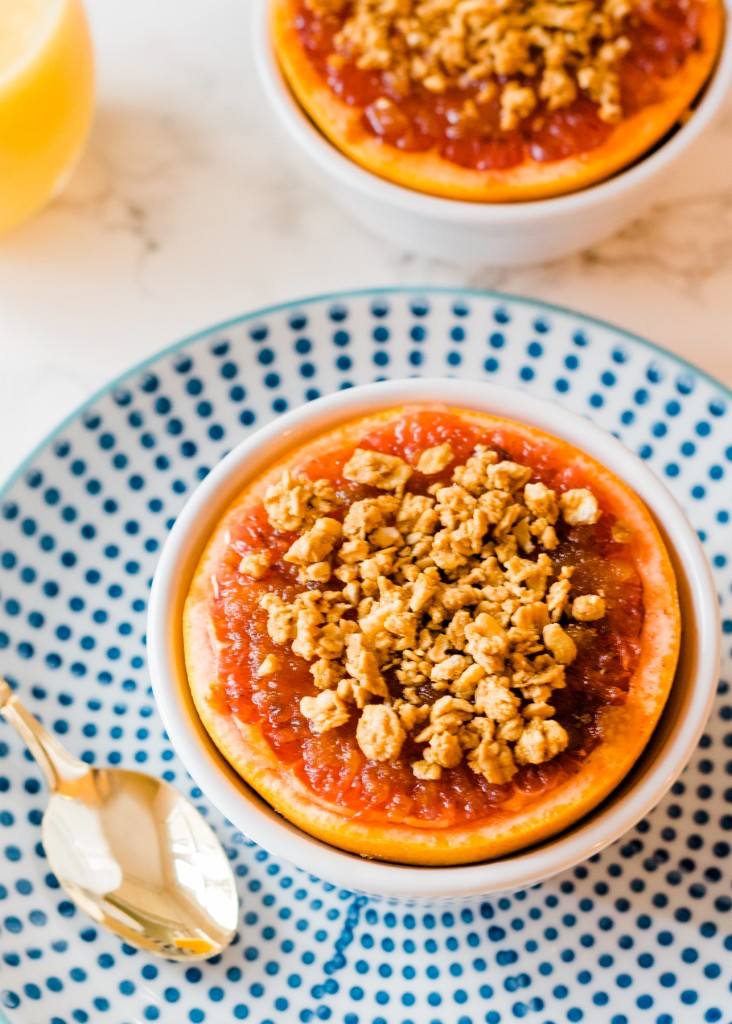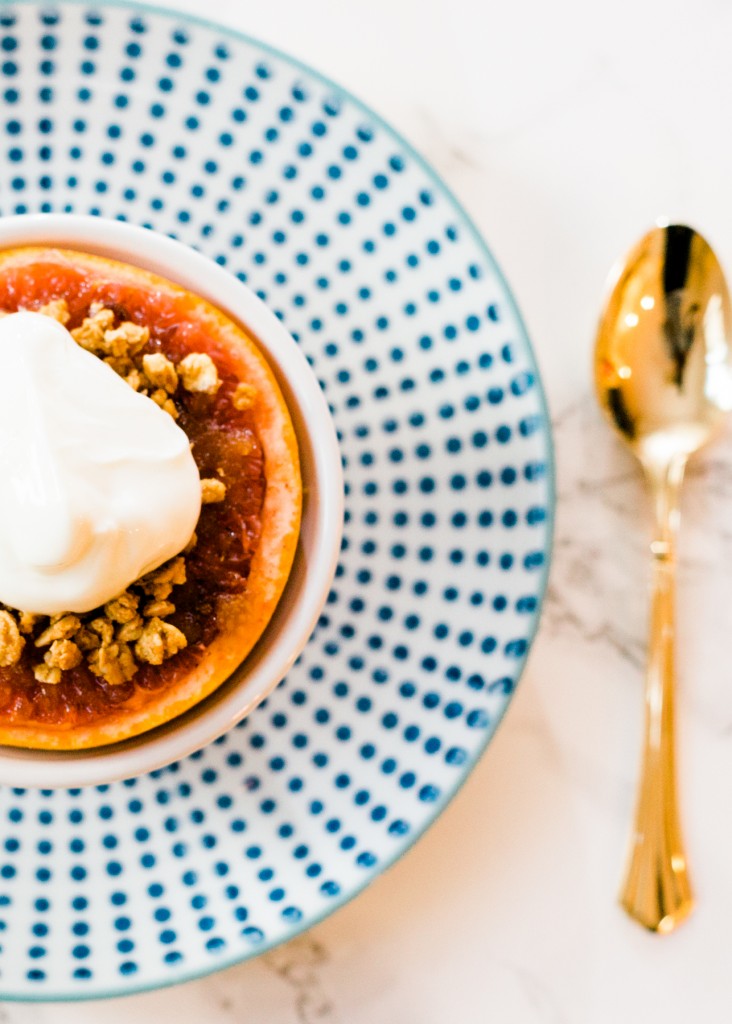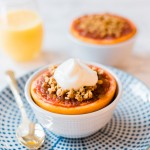 Caramelized Grapefruit with Honey Granola Yogurt
2015-11-28 16:29:03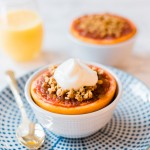 A healthy and delicious snack for breakfast or dessert. Caramelized grapefruit topped with yogurt and granola.
Ingredients
Grapefruit
1 tablespoon Brown Sugar
1/4 teaspoon Ground Cinnamon
Greek Yogurt
Granola
Honey
Instructions
Preheat oven to broil.
Cut grapefruit into halves. With a paring knife, cut around each segment; remove any seeds. Place the grapefruit halves face up on a prepared baking sheet. Combine brown sugar and cinnamon in a small bowl. Sprinkle each halve liberally with sugar mixture.
Broil until top begins to caramelize (about 3 minutes). Serve with granola and a dollop of yogurt (sweeten with honey if you'd like).
East & Lane http://eastandlane.com/