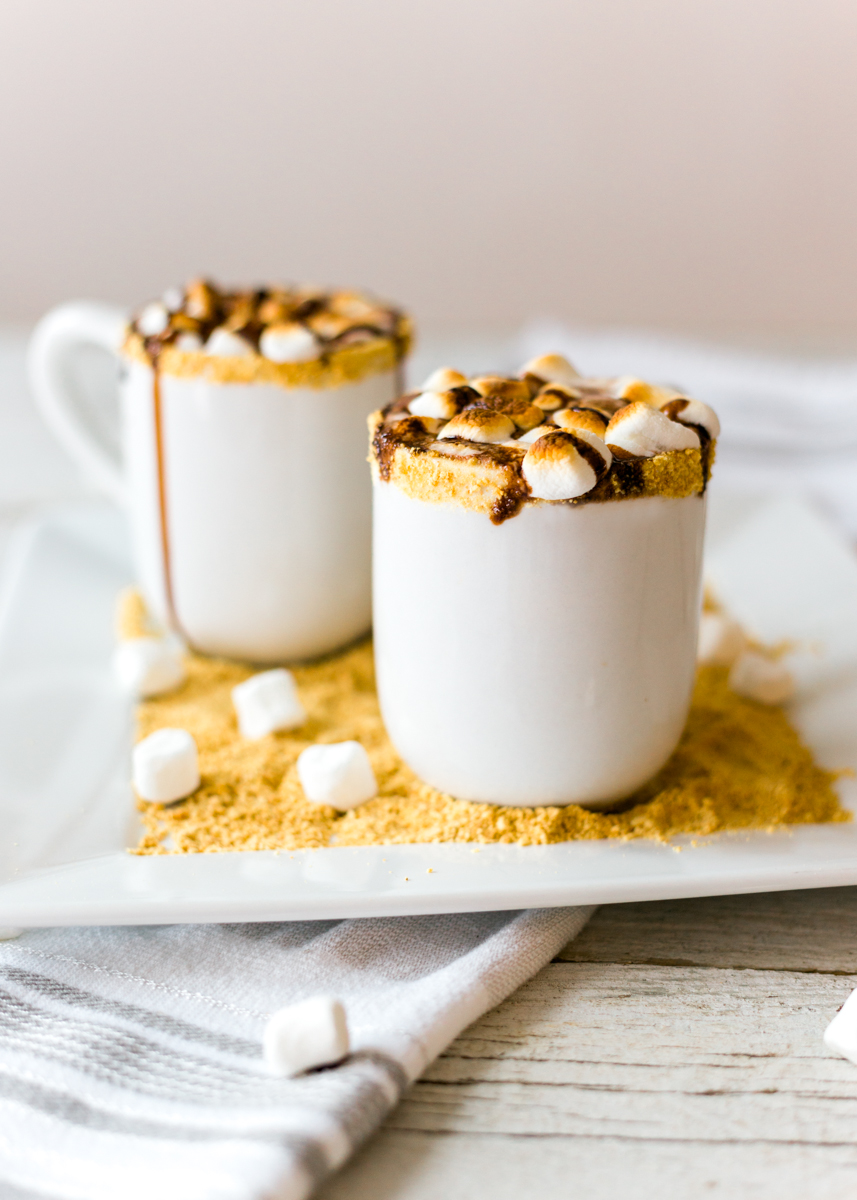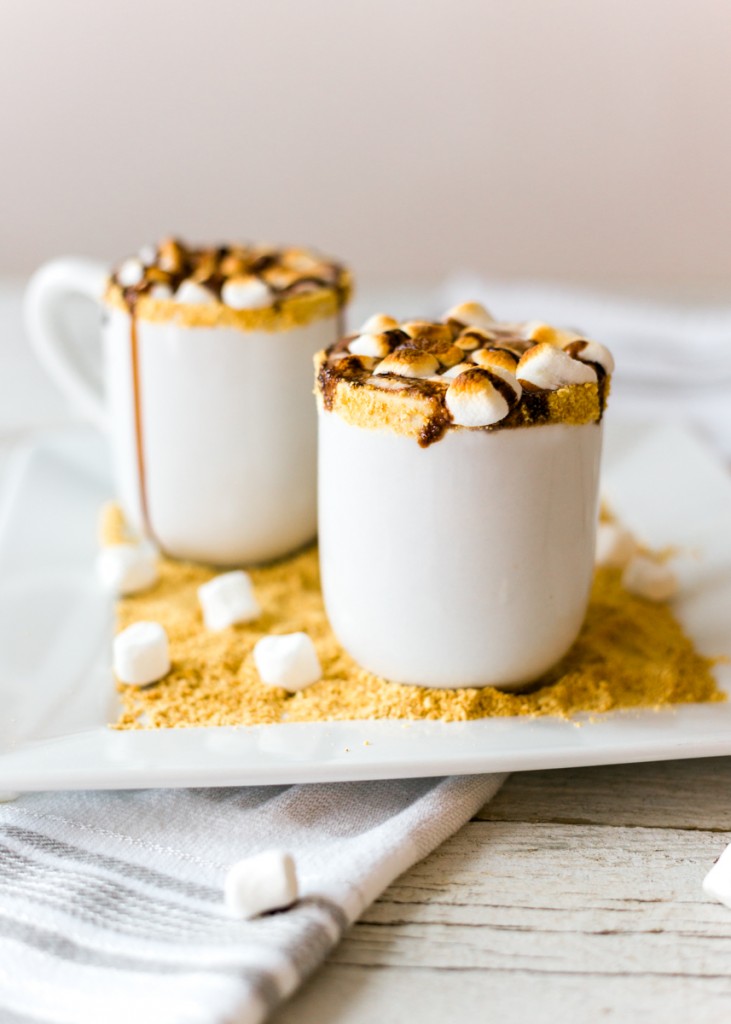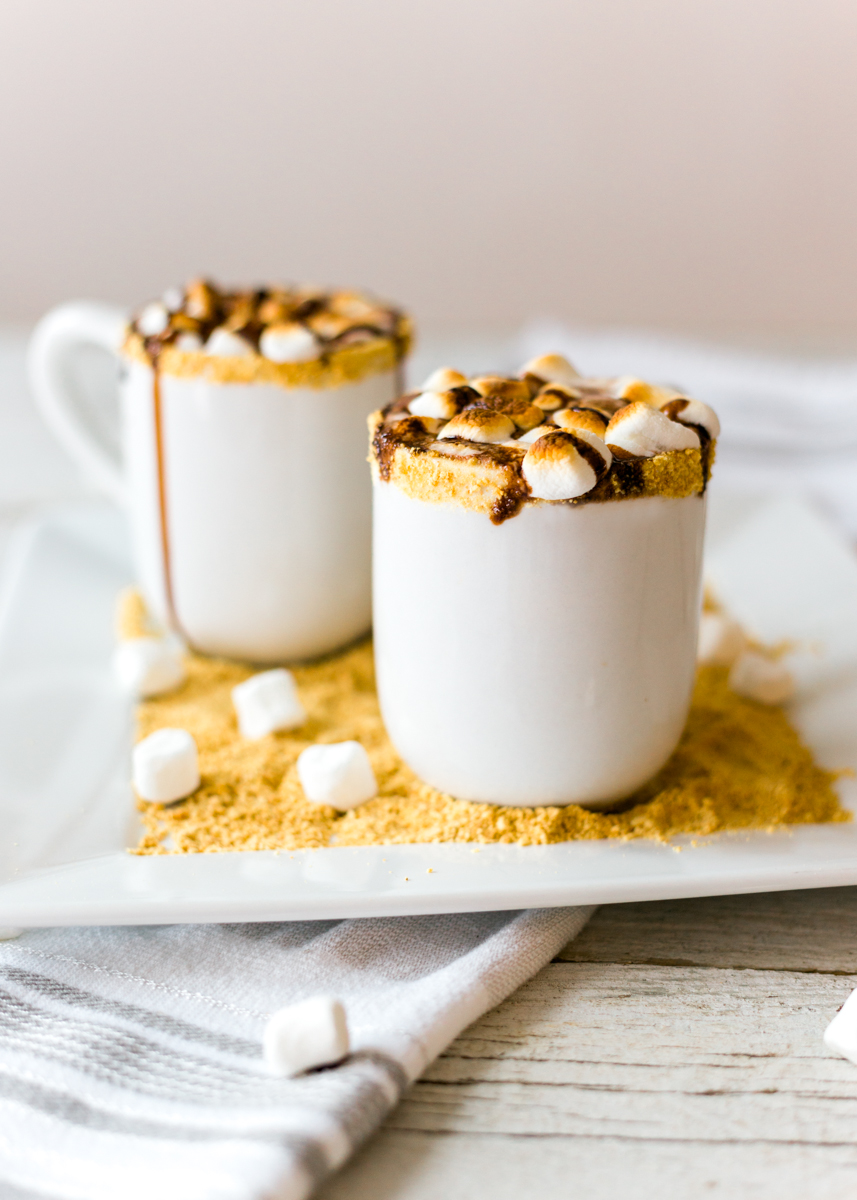 With this unseasonably warm weather, it's hard to believe that Christmas is in 2 days! Not to toot my own horn, but I actually predicted the weather would be mild this holiday season back in October when I wrote about Easy Holiday Decorating Ideas for Beach To Bay Magazine. One of my tips was to "take gatherings outdoors with a DIY Hot Cocoa Bar". An outdoor (or indoor) hot chocolate station is such a fun and inexpensive treat for your guests. I love the nostalgic feeling I get when sipping a hot cup of cocoa. I get a similar childlike feeling when making s'mores around a campfire. So naturally, putting the two recipes together takes me to instant childhood bliss. I hope you enjoy this recipe as much as I do and have a Merry and blessed Christmas!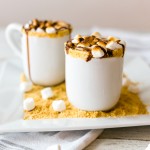 S'mores Hot Chocolate
2015-12-22 10:45:36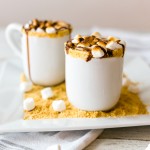 Hot Chocolate with crunchy graham cracker rim and toasted marshmallows on top.
Ingredients
1 cup milk (or water)
1/4 cup hot cocoa mix
Crushed graham crackers
Chocolate syrup
Marshmallows
Instructions
Preheat oven to broil and move oven rack high enough up to broil your marshmallows. Place baking sheet on rack.
Heat milk or water in a saucepan until warmed and add cocoa mix.
Take a few marshmallows and rub them around the top of your mugs so the graham crackers will stick. Then, dip mug in graham cracker crumbs until well lined.
Pour in hot chocolate and top with marshmallows.Carefully set mugs on the baking sheet in the oven and broil marshmallows until browned.
Carefully remove from oven and top with chocolate syrup.
East & Lane http://eastandlane.com/