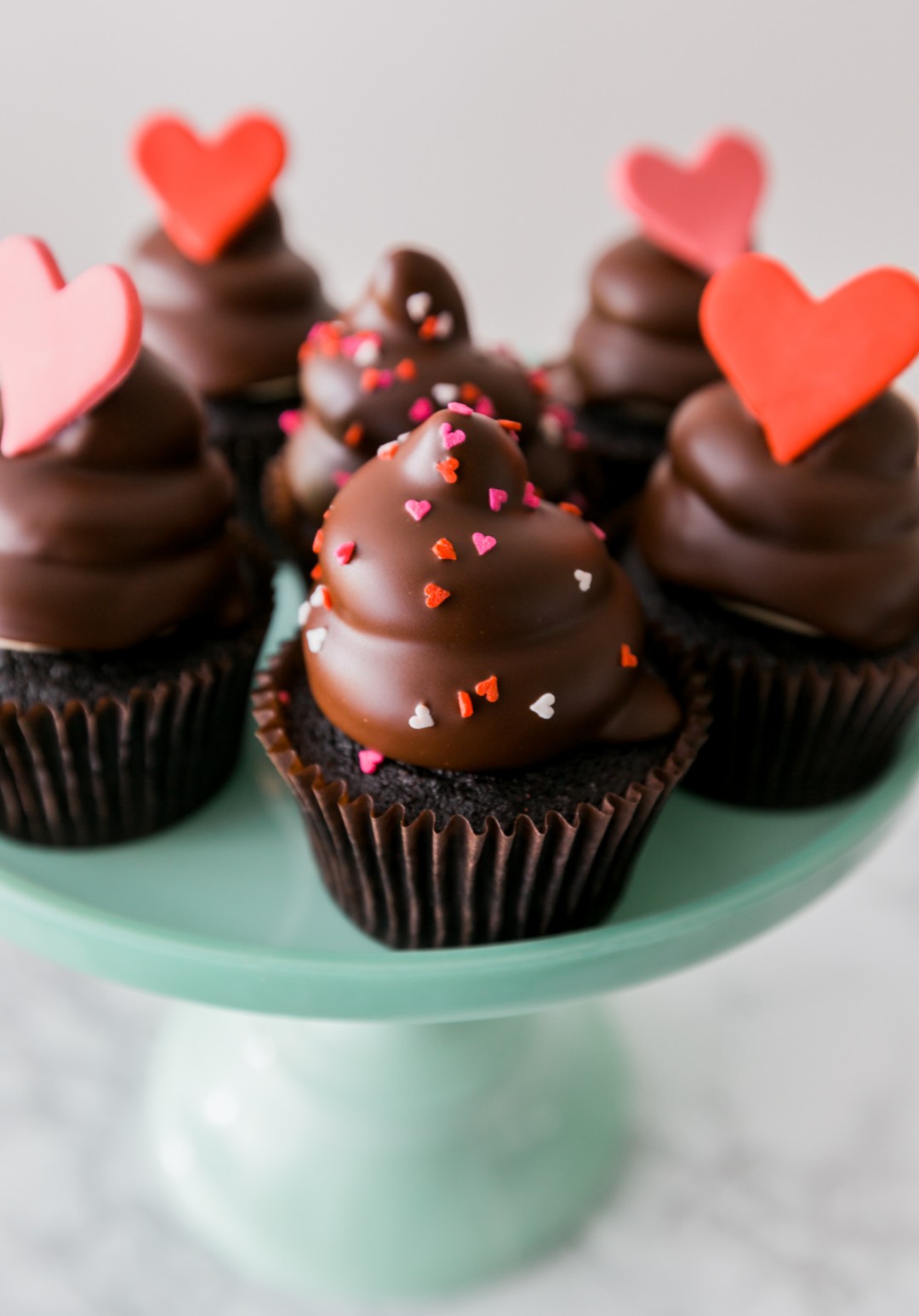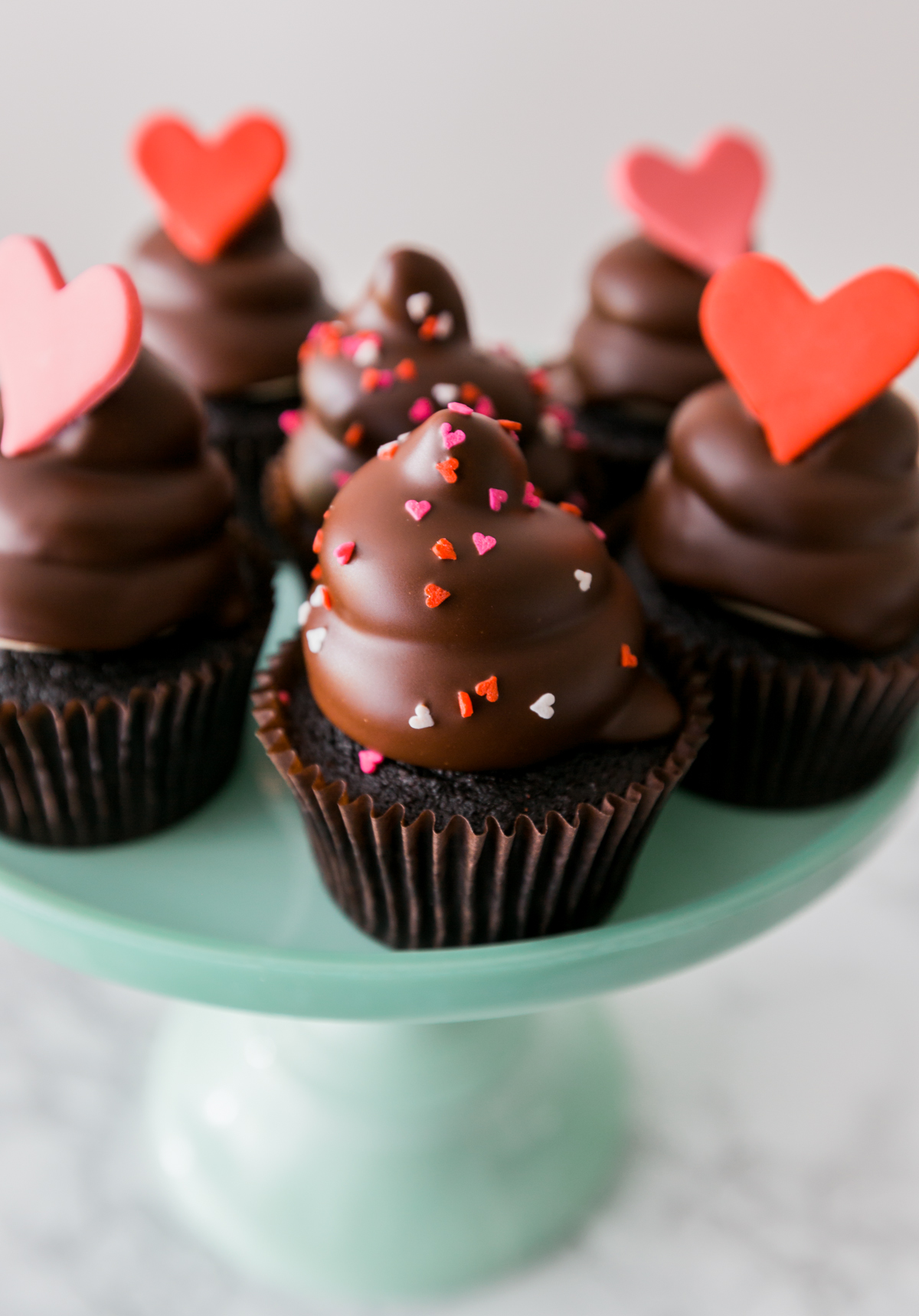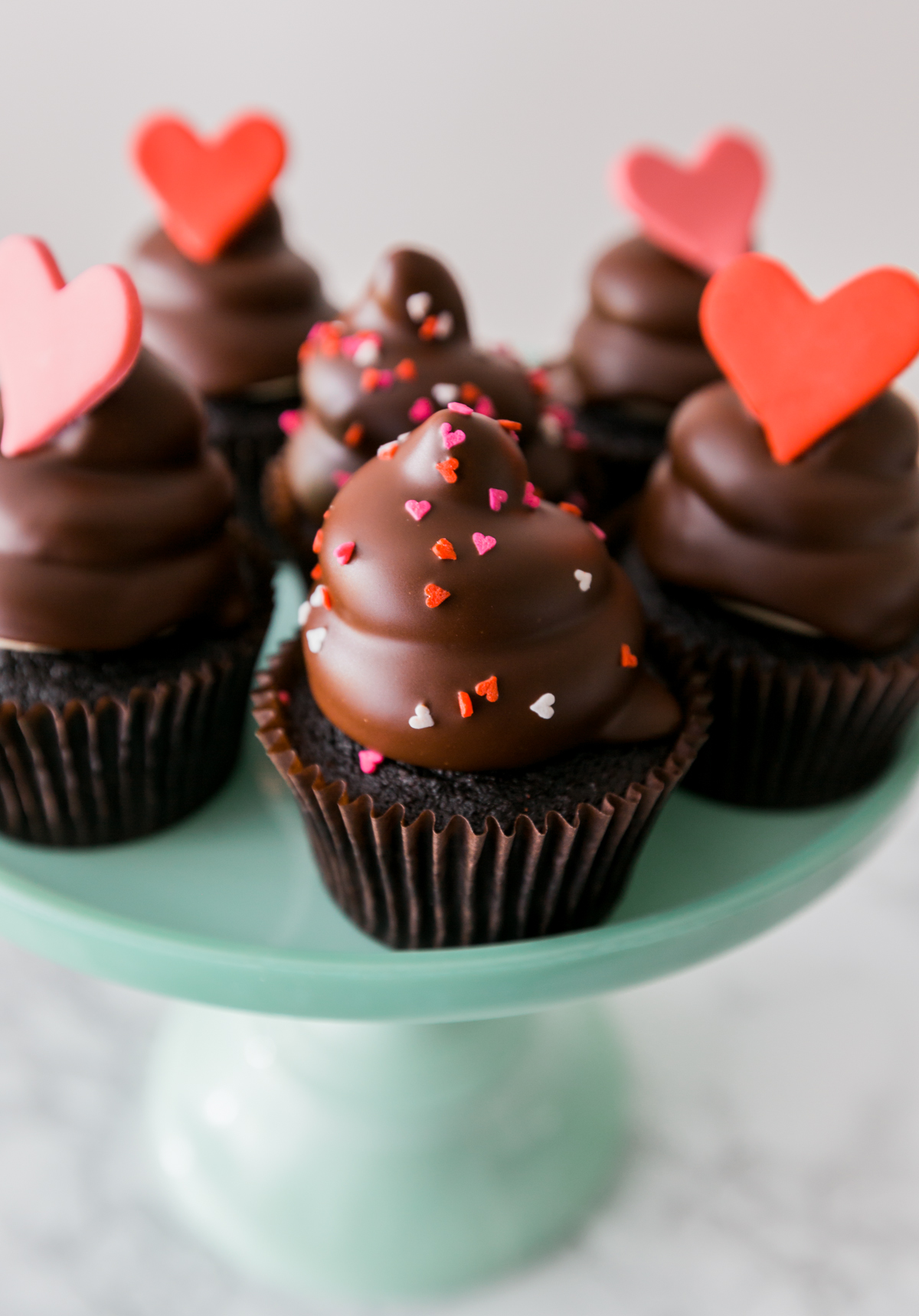 Three words: Chocolate. Dipped. Cupcakes. With Valentine's Day right around the corner, I asked Yummy! Sweet Shop if they could share a Valentine's Day inspired recipe, and they suggested these babies, nicknamed "Take A Dip" Cupcakes. This, this right here, is what sweet dreams are made of. A rich chocolate cupcake, topped with fluffy vanilla frosting, and coated with chocolate. It's no surprise that this is one of their best-sellers for Valentine's Day. I mean, come on. Why give someone a box of chocolates when you can give them a box of Chocolate. Dipped. Cupcakes.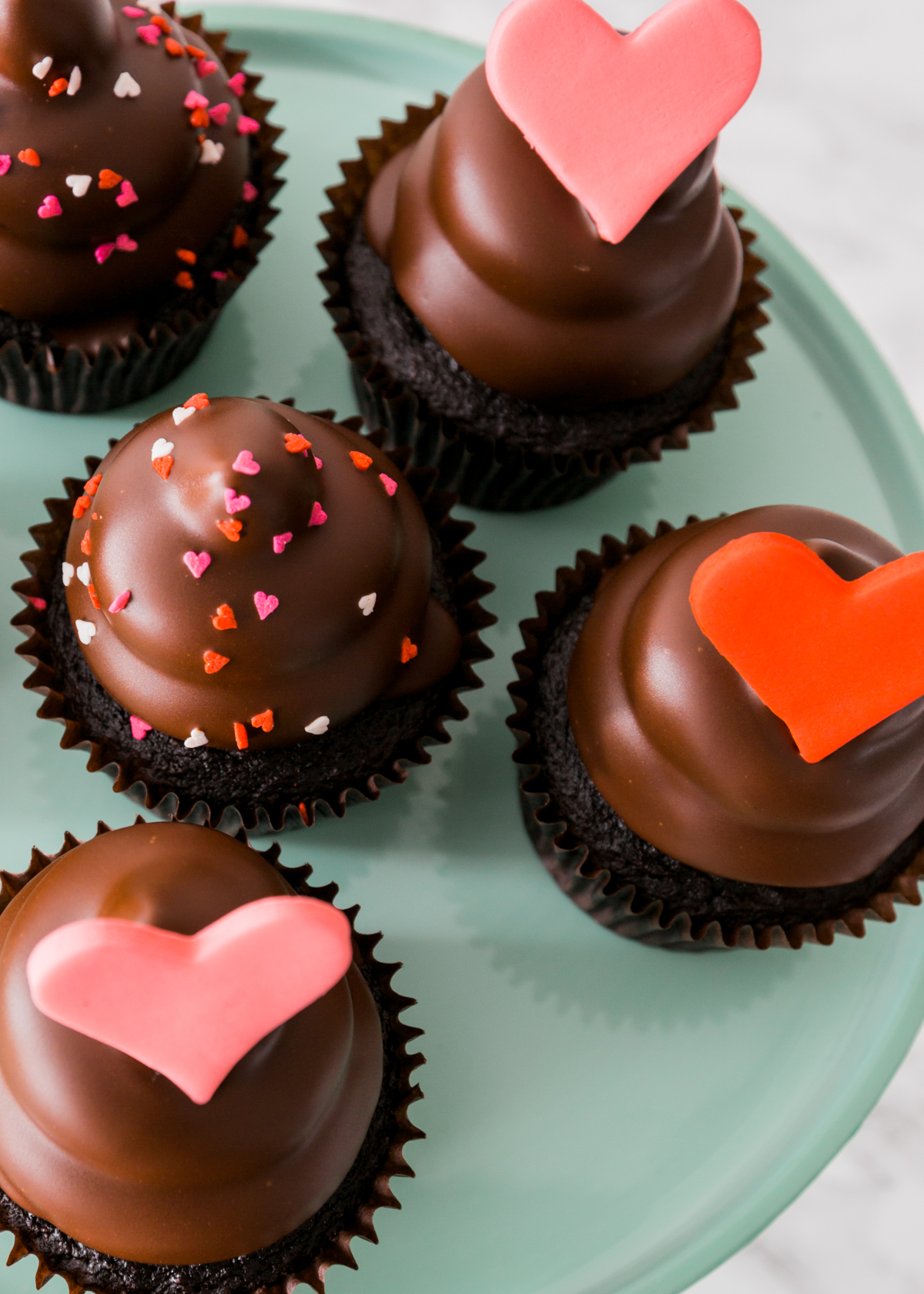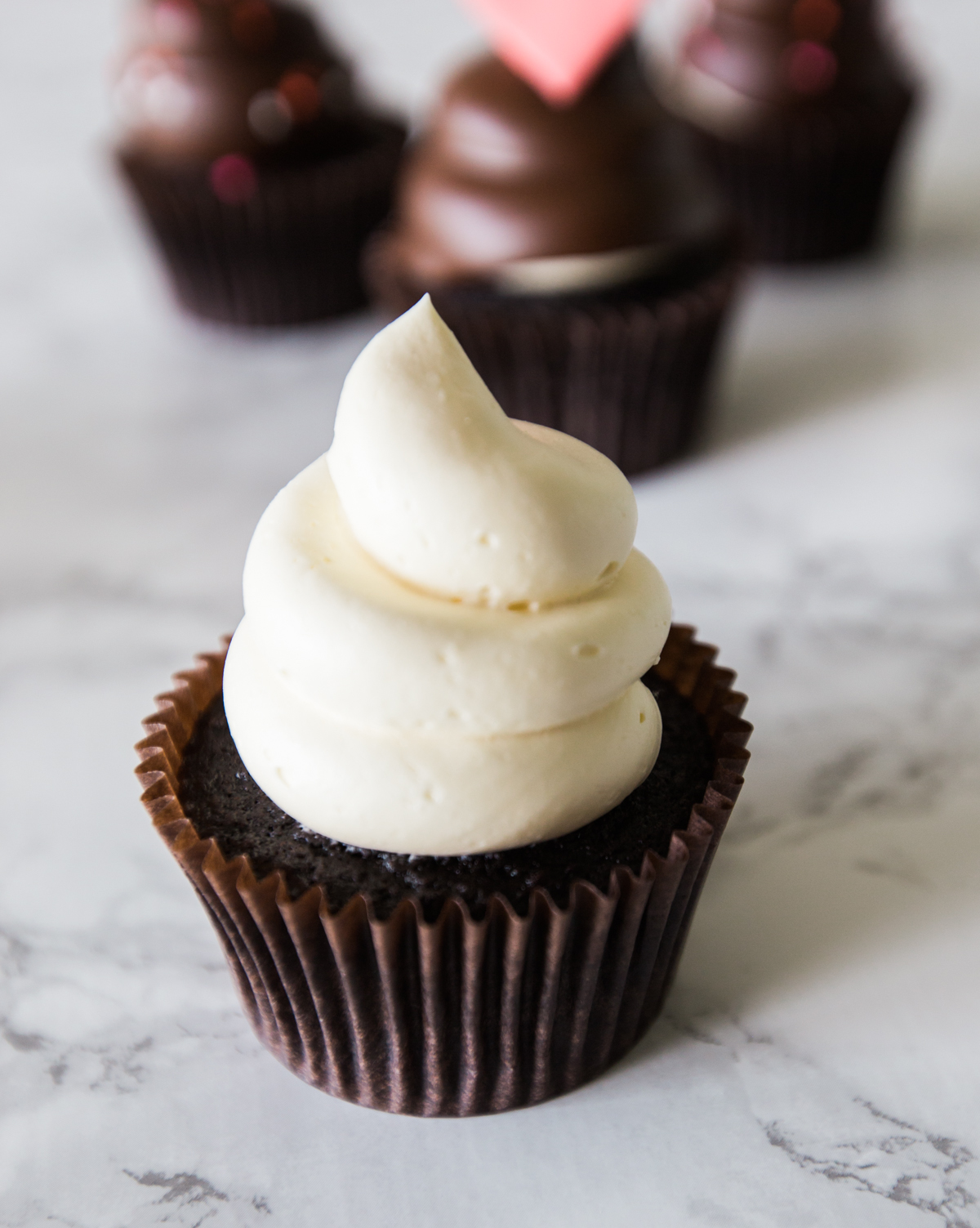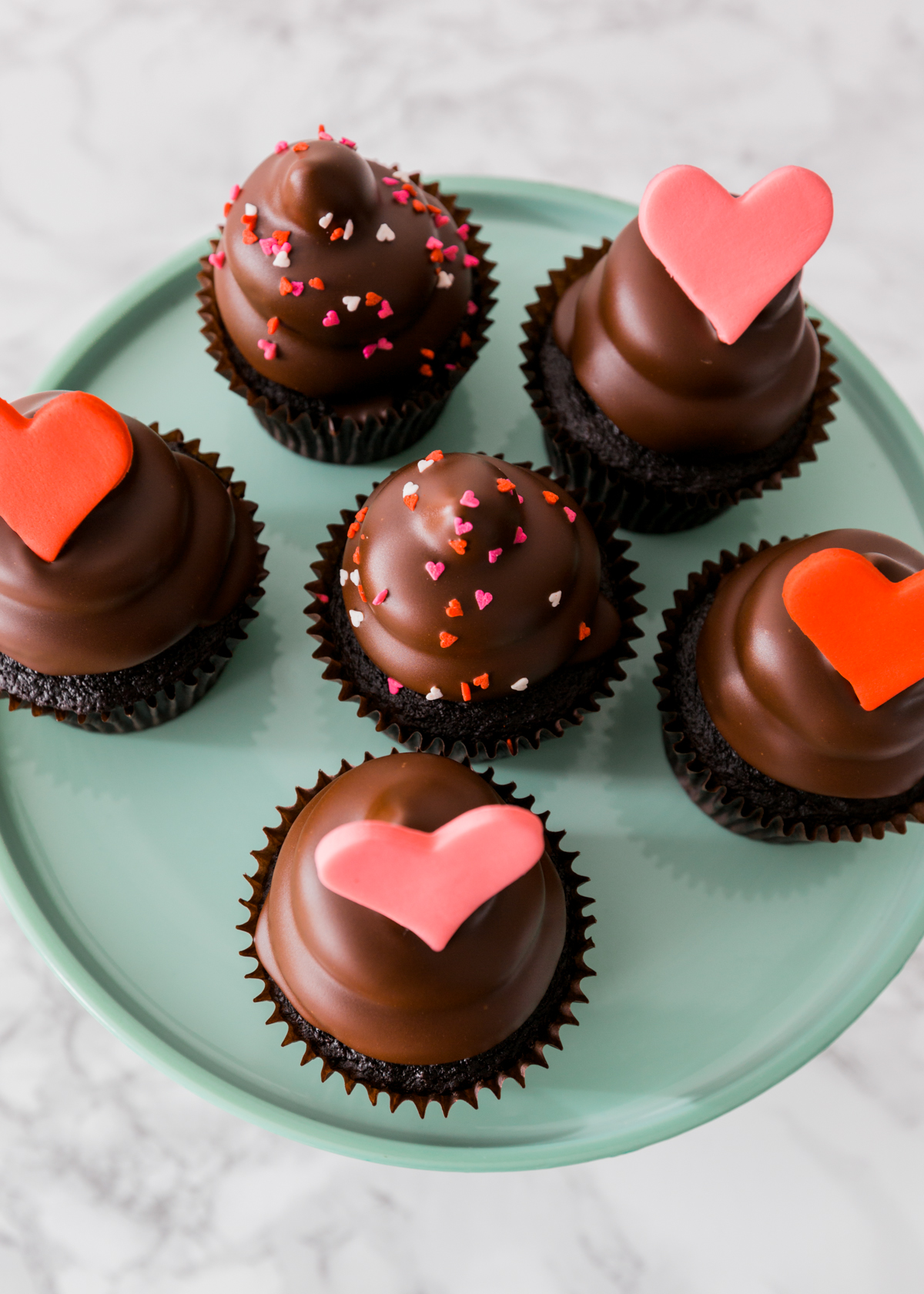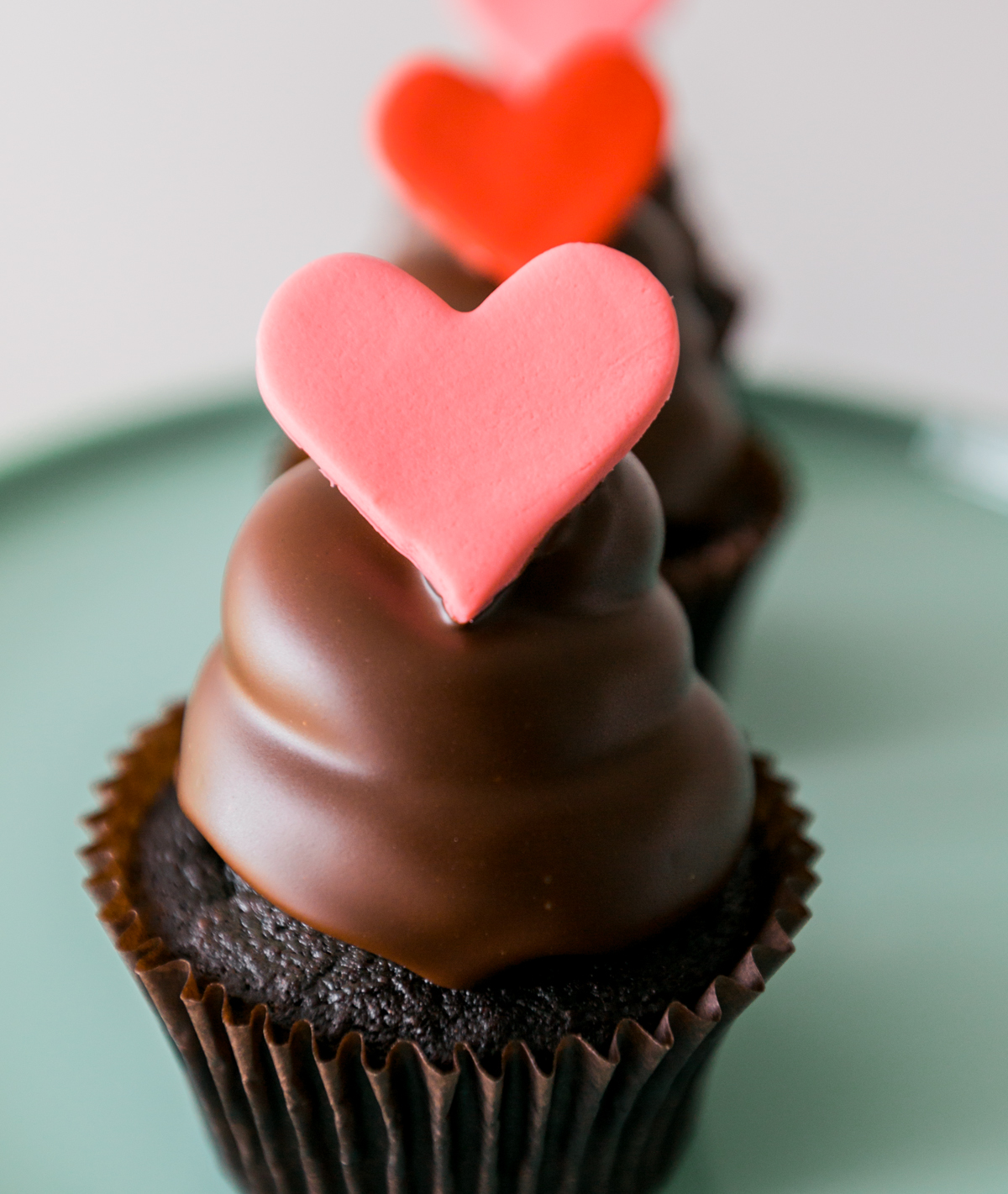 Yummy! Sweet Shop is one of my favorite dessert shops on the shore. This adorable shop will give you all kinds of "kid in a candy store" vibes. Not only do they have the most delectable desserts like cakes, macaroons, and even ice cream, but there's also a full fledged candy section at the front of the shop that has everything from Saltwater Taffy to giant Gummy Bears. They even do catering for special events & weddings. The shop is owned by two of the "sweetest" sisters, Kara and Julie. These ladies are talented and can custom make anything. The best part is that they're self-taught. No culinary background. No pastry training. Just two sisters, in a kitchen, using their creativity and love of sweets to school them. Can you say, inspiring!
Needless to say, their Valentine's Day selection is going to be over the top! They'll have 14 flavors of cupcakes, Cupid Cakes, Cheesecakes, Caramel Apples, and Chocolate Covered Strawberries, just to name a few. And just when you thought it couldn't get any better, they will also have roses by the dozen from one of my favorite florist, Little Miss Lovely. But wait, I've saved the best for last… Yummy! Sweet Shop is offering East & Lane readers 20% OFF their Valentine's Day purchases (just mention this post). You're Welcome!! You can pre-order desserts by February 11th or stop by the shop Thursdays- Sundays 11-6pm.
Yummy! Sweet Shop
8201 Coastal Highway
Ocean City, MD
410-390-3655
Follow Yummy! Sweet Shop on Facebook & Instagram.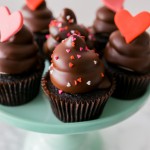 Chocolate Dipped Cupcakes
2016-02-01 15:22:05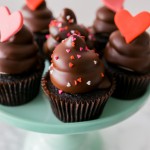 Also known as "Take A Dip" or "Hi-Hat" Cupcakes these ice cream inspired cupcakes are topped with frosting and dipped in chocolate coating.
Icing Ingredients
2 1/2 cups sugar
6 large egg whites
1/2 cup water
1/2 teaspoon cream of tartar
1 tablespoon pure vanilla extract
Chocolate Coating Ingredients
12 ounces semisweet chocolate chips
6 tablespoons canola oil
Instructions
Use your desired recipe for the cupcake batter. Bake cupcakes and let cool.
For Icing
In an electric mixer, combine egg whites, sugar, water, and cream of tartar. Whisk ingredients together.
Set bowl in simmering water and whisk until sugar is dissolved and mixture is warm to the touch, 160 degrees.
Place bowl on a stand mixer fitted with a whisk attachment. Beat on high speed until frosting forms stiff peaks, about 10 minutes. Add vanilla and beat until combined.
Fill pastry bag and pipe cupcakes.
Refrigerate Cupcakes for at least 15 minutes, until icing is hard to touch.
For Chocolate Coating
Combine chocolate and oil in a double boiler and set on medium heat; stir until melted and smooth. Let cool for about 10 minutes.
Holding each cupcake by its bottom, dip cupcake in the chocolate to coat frosting, allowing excess to drip off. Top with Heart or Sprinkles.
Let cupcakes stand at room temperature 15 minutes.
Refrigerate Cupcakes for 30 minutes to let coating set. Cover and refrigerate for 2 hours more. Serve cold.
East & Lane http://eastandlane.com/