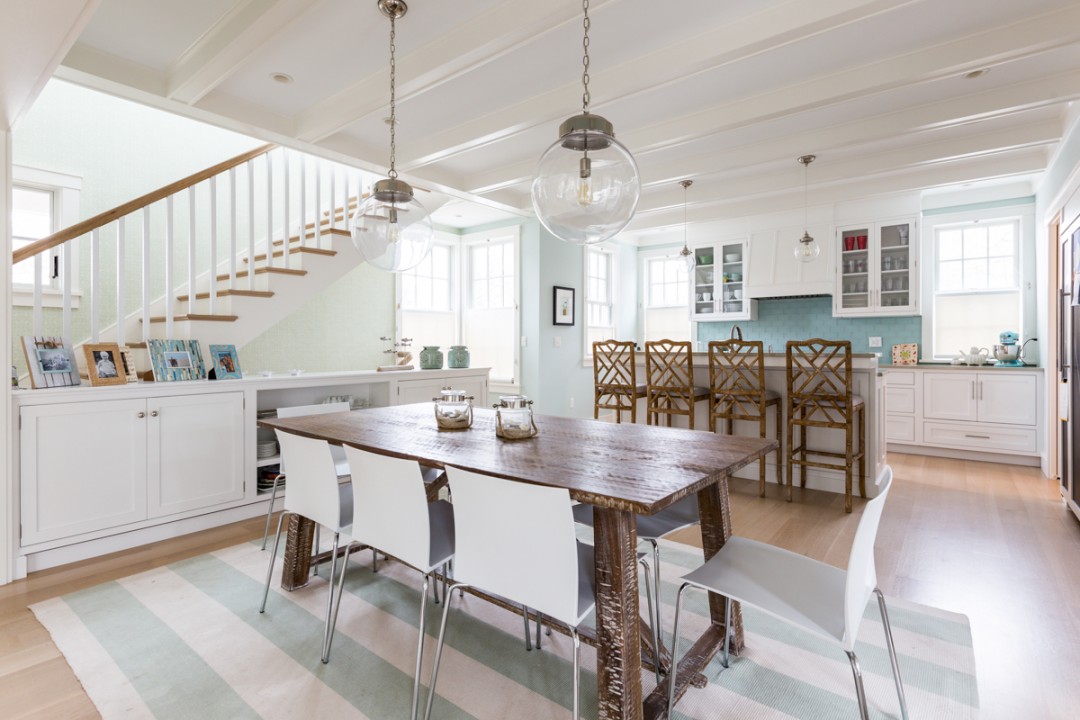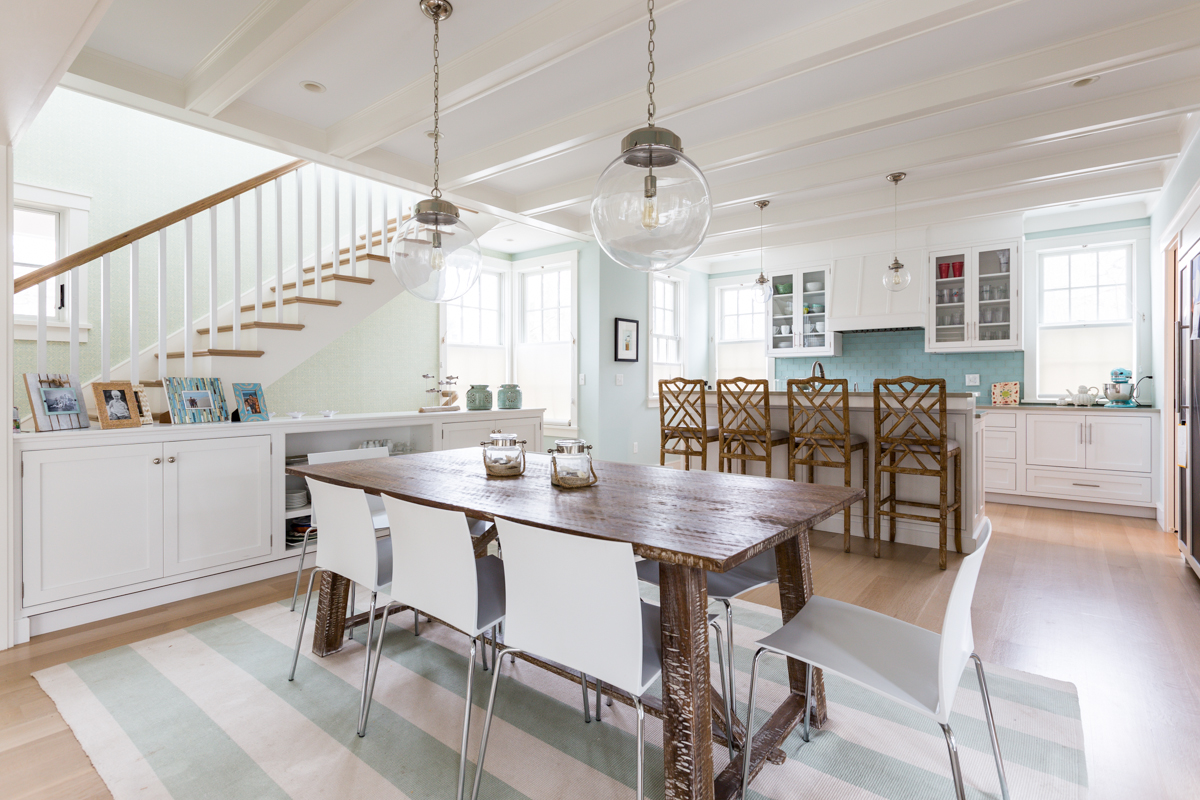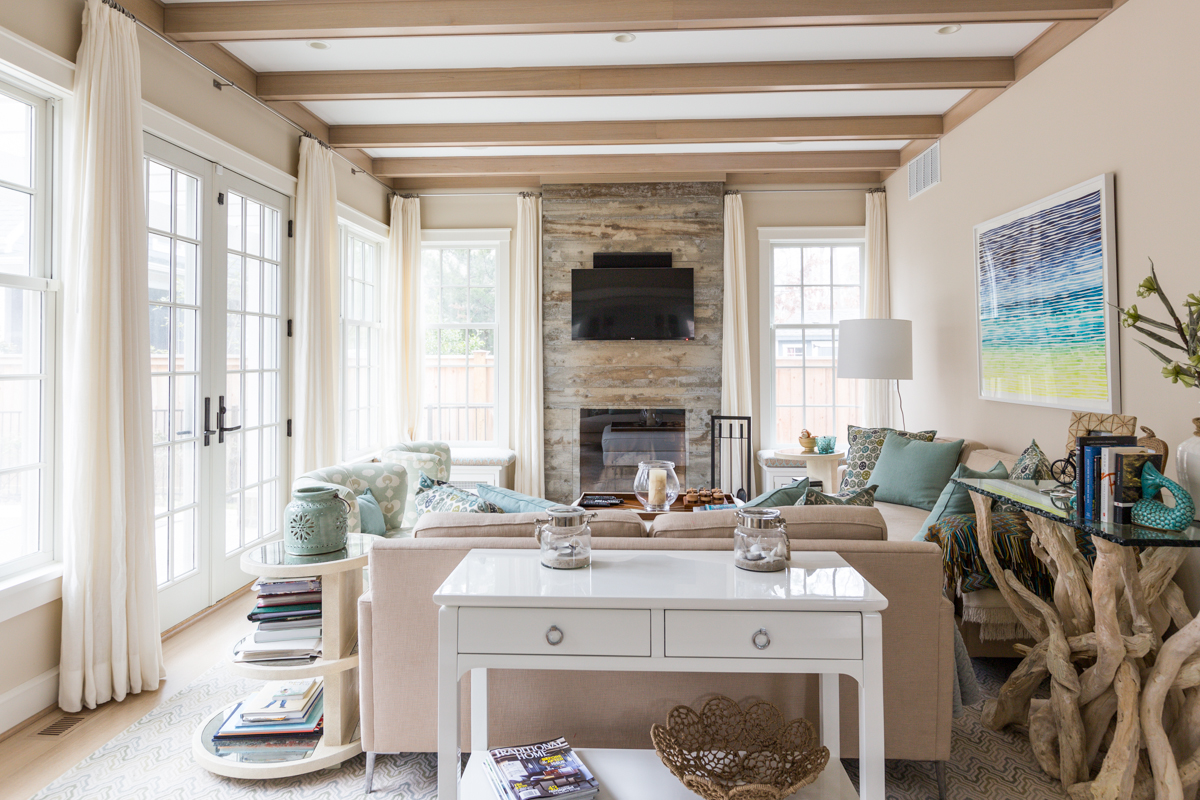 Before I begin to photograph a house for a home tour, I stand at the front door and take everything in. I let my eyes wander about the space and observe everything from furniture and lighting, to the finest architectural details and accessories. Every house gives me a different feeling, and for 112 Columbia Ave that feeling was, serenity.
With White Sand by Benjamin Moore gracing the walls, and coastal accents, it feels like you've stepped right onto the beach the moment you enter 112 Columbia Ave. It doesn't hurt that the house is actually just a few blocks away from the ocean. But regardless of its location, its sea-inspired decor encapsulates the mood of a warm summers day at the beach. And that's just what homeowner Meredith Sumner wanted her vacation home to feel like.
A resident of Washington, D.C., Meredith always knew she wanted to have a summer house in Rehoboth Beach, Delaware. So when her and her husband found the perfect plot in the seaside town a few years ago, they began to build their custom home. They solicited the help of architect Chris Snowber and interior designer Liz Levin. Taking cues from it's coastal environment, Liz introduced a soothing color palette and natural materials to the open concept living space that Chris designed. The outcome was a beautiful shaker style home that's beachy, bright, and cozy. A true oasis.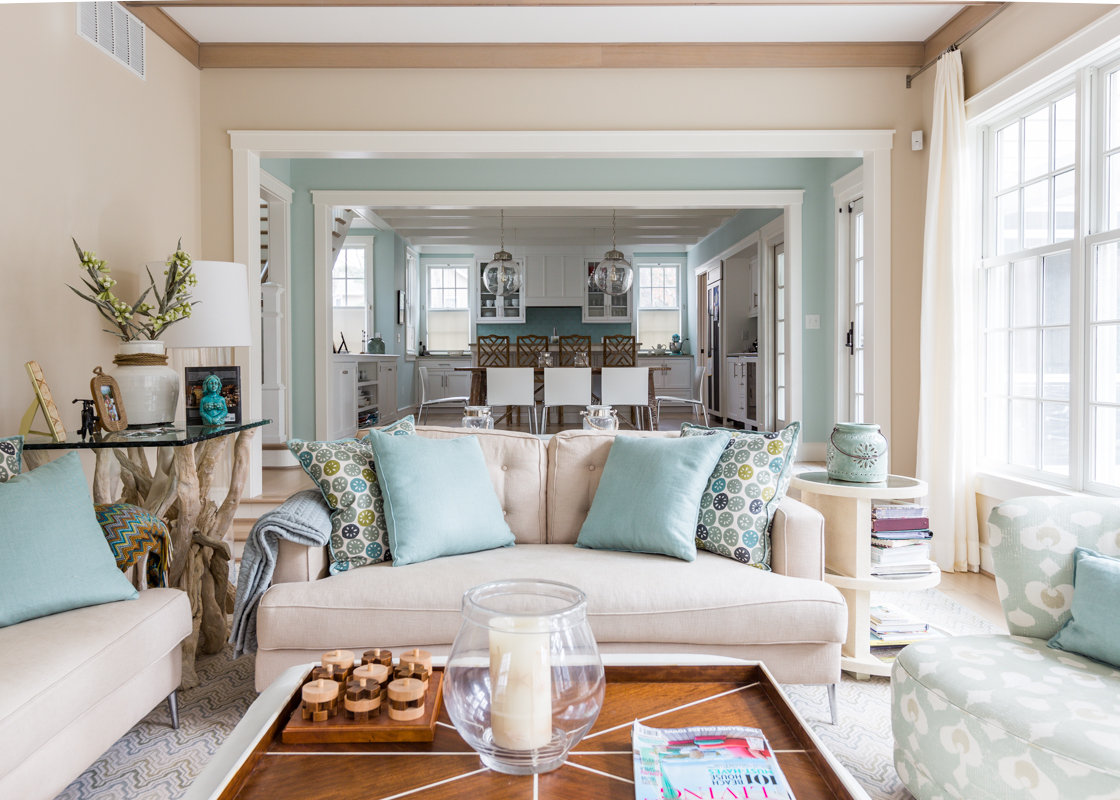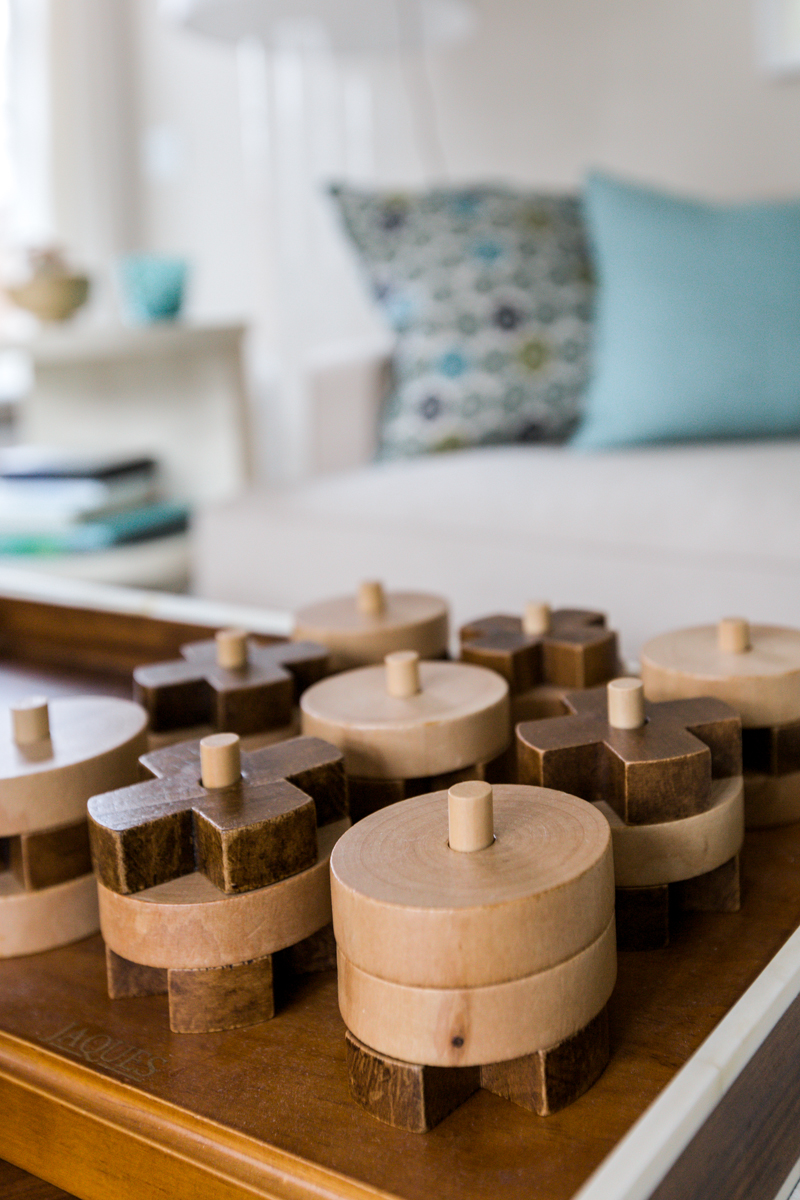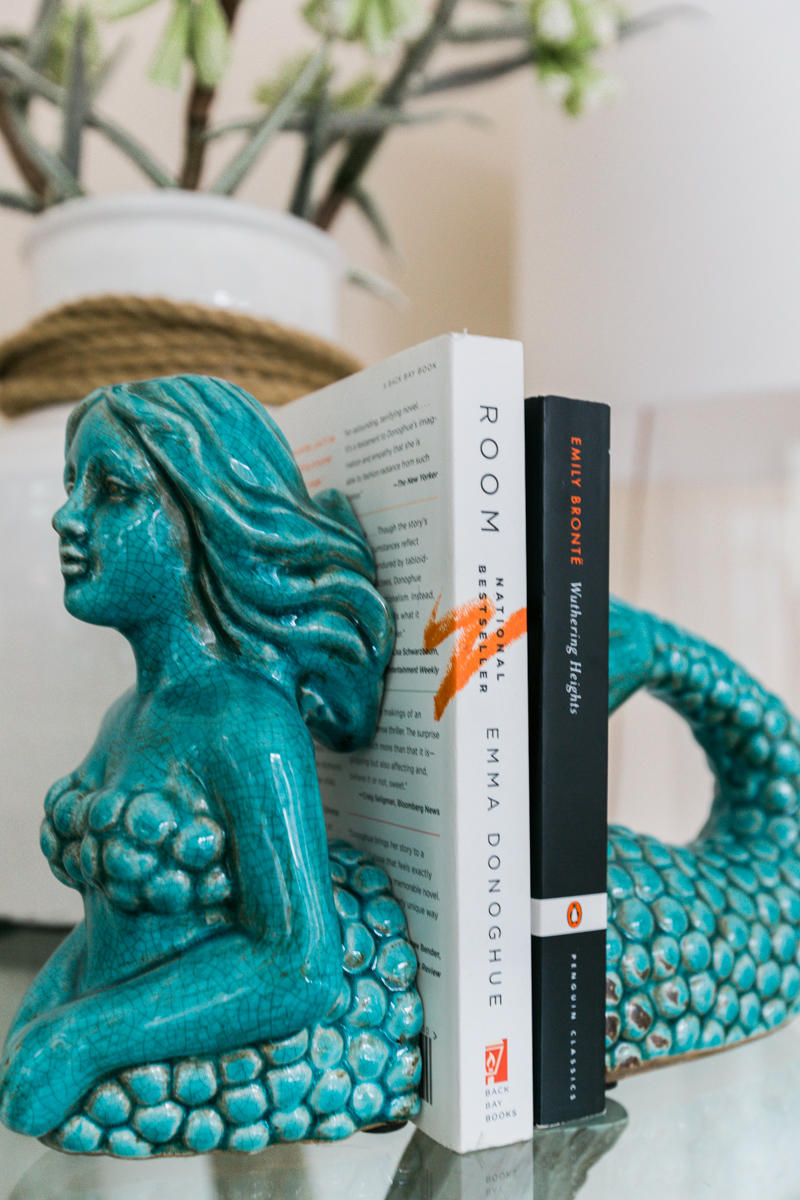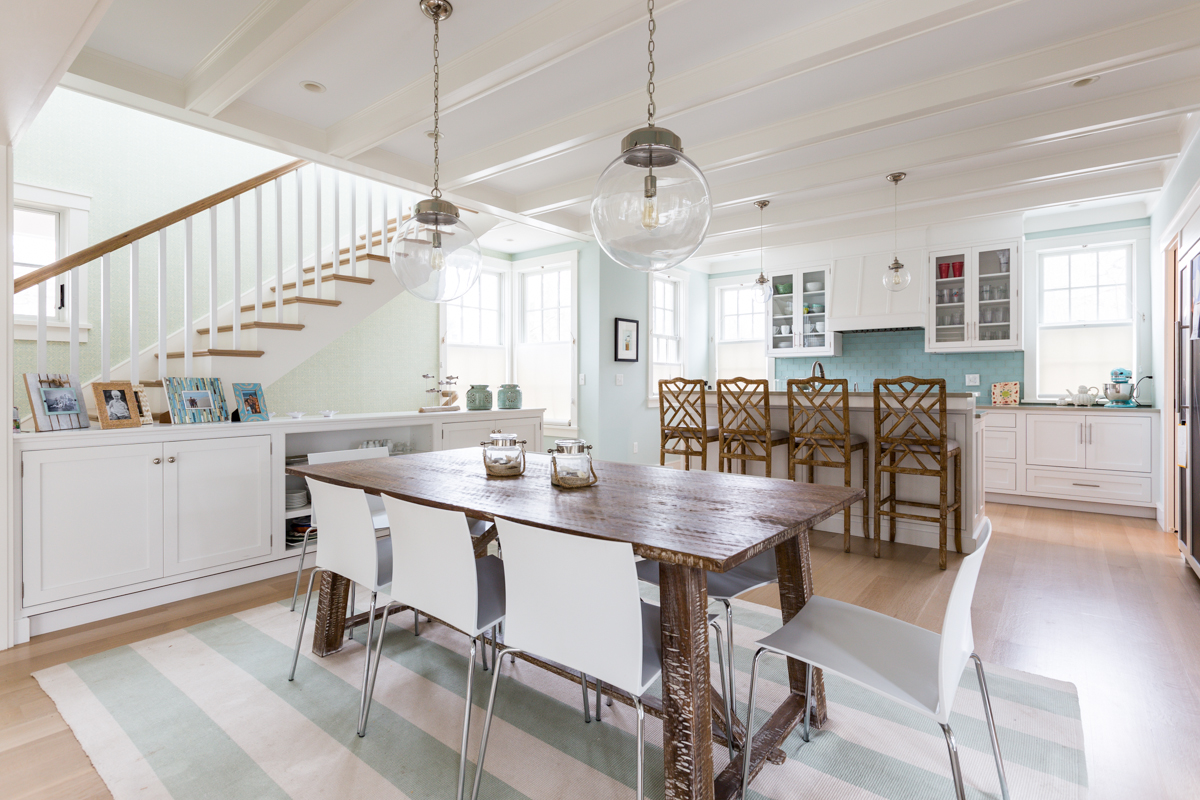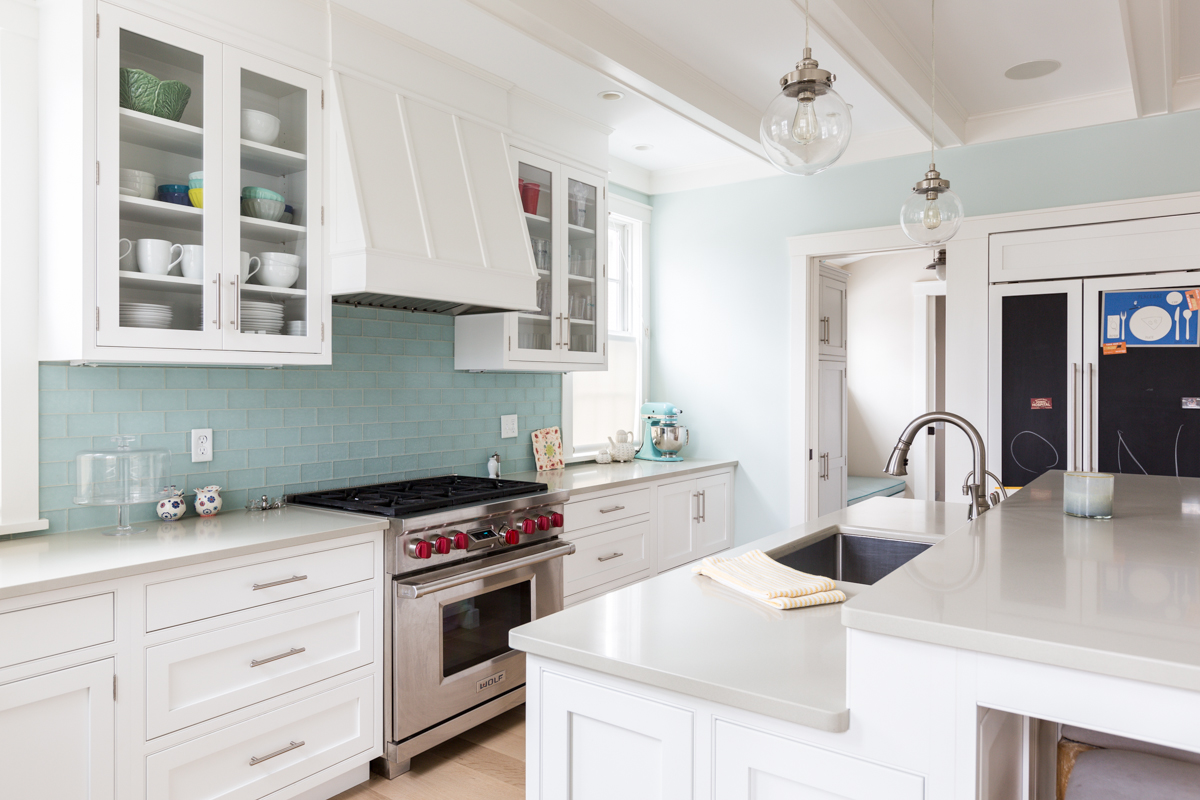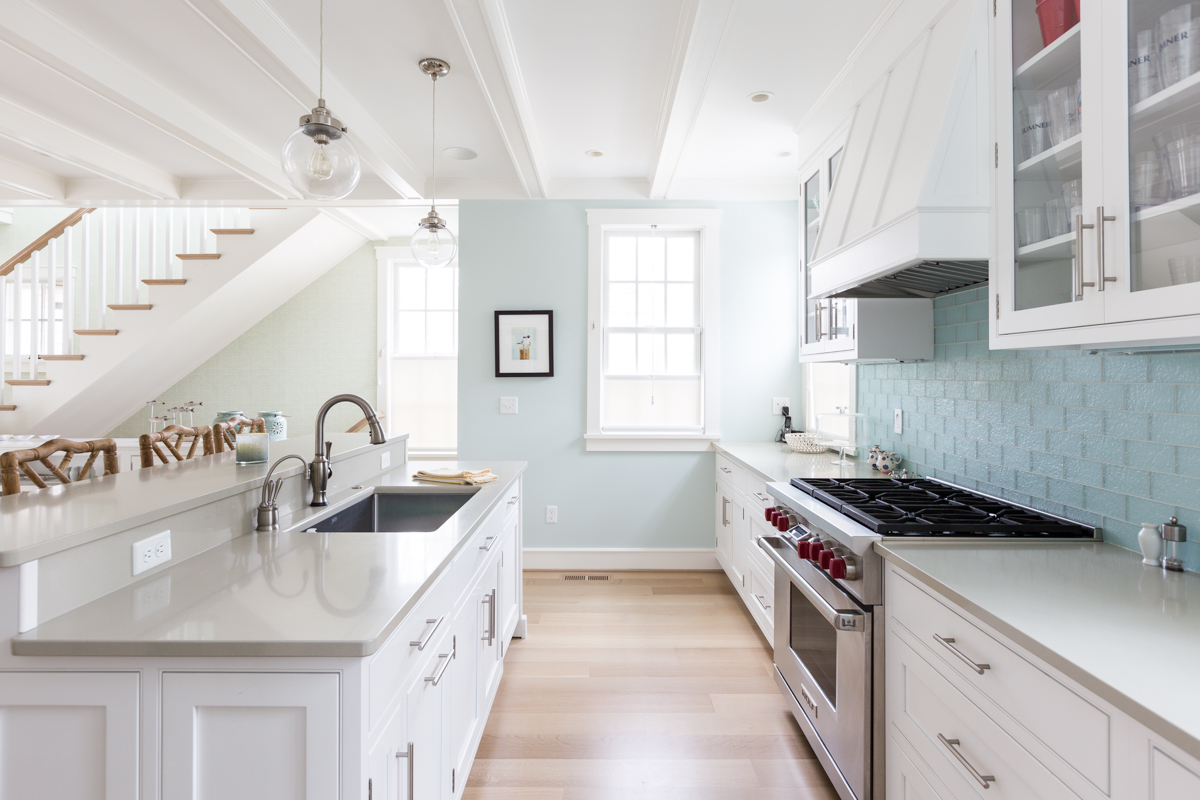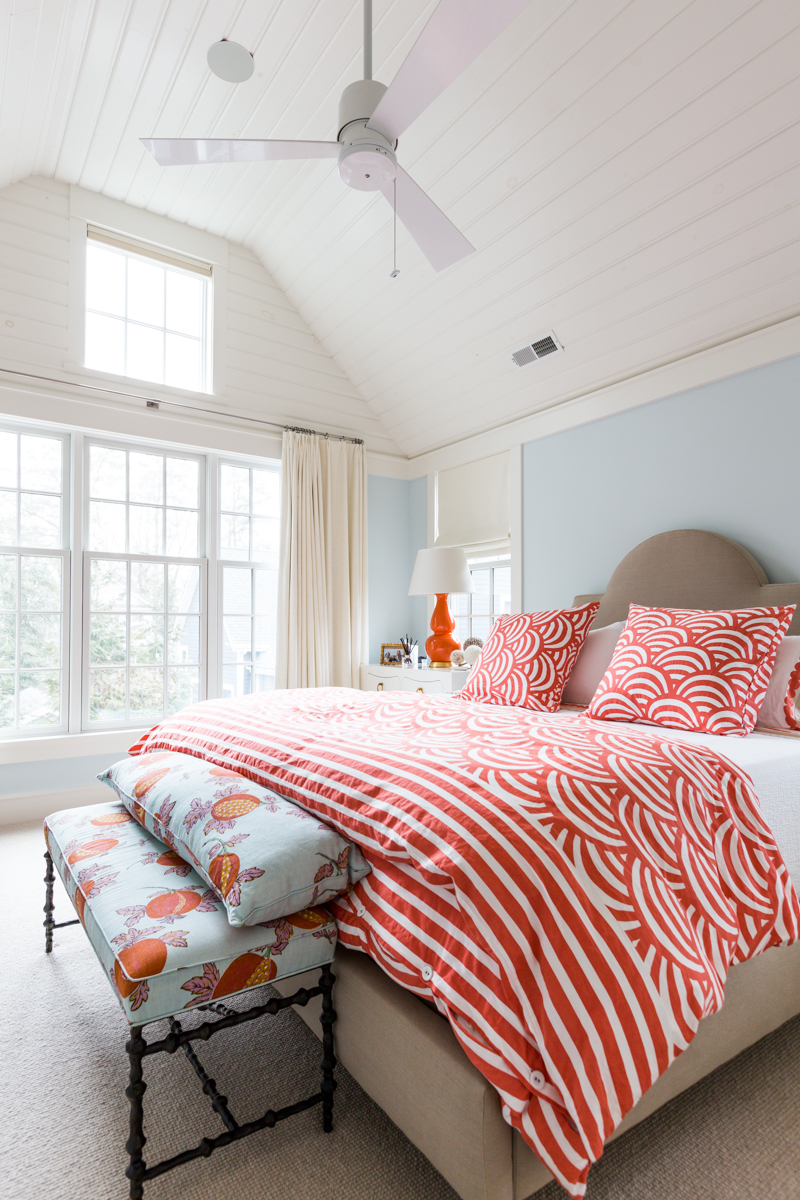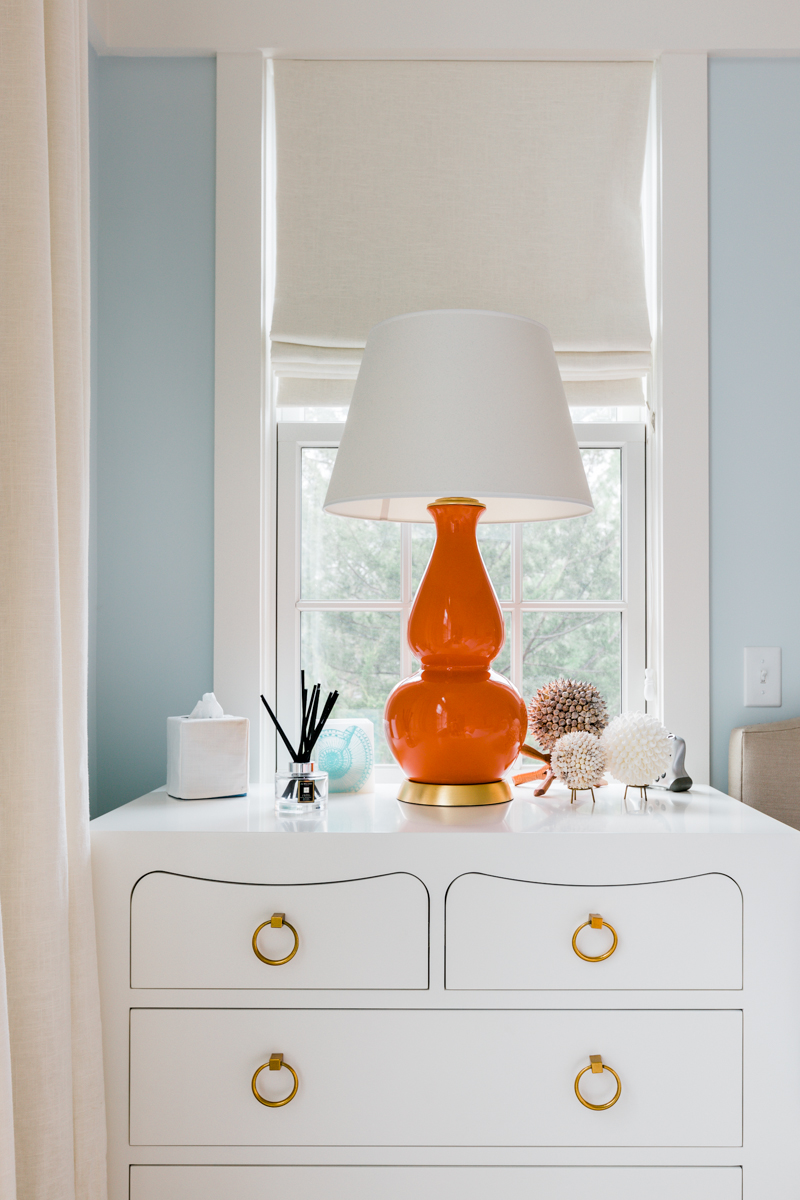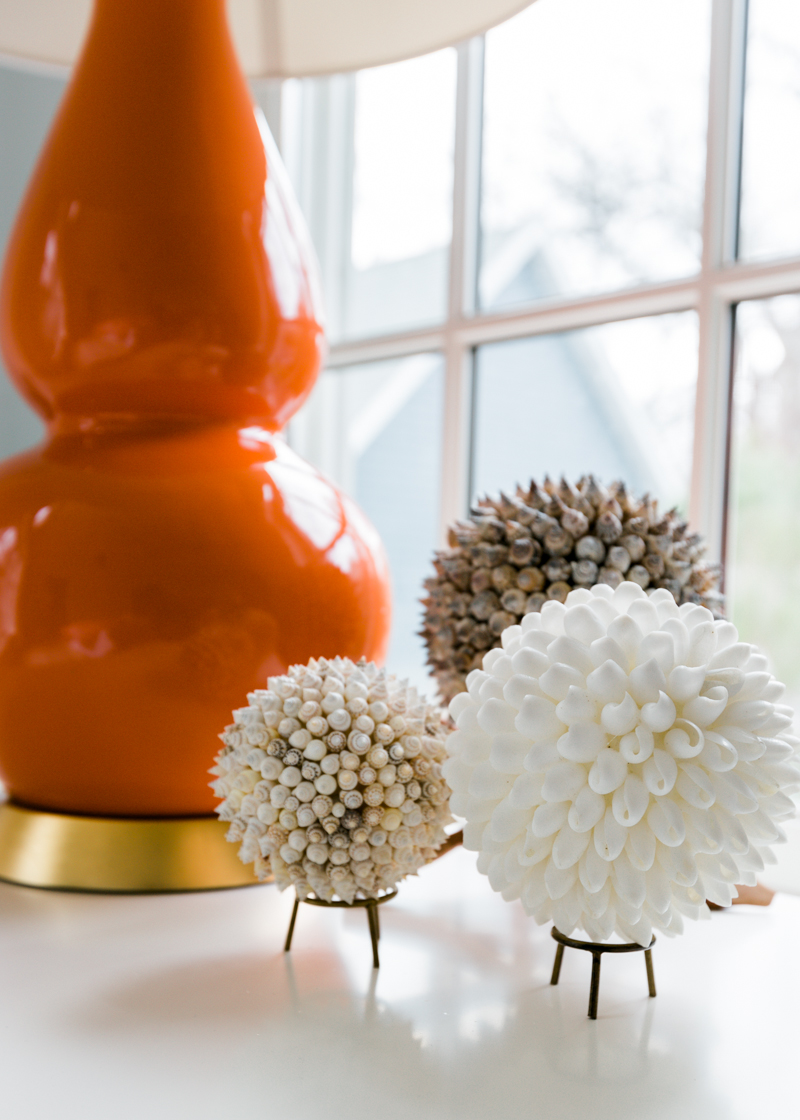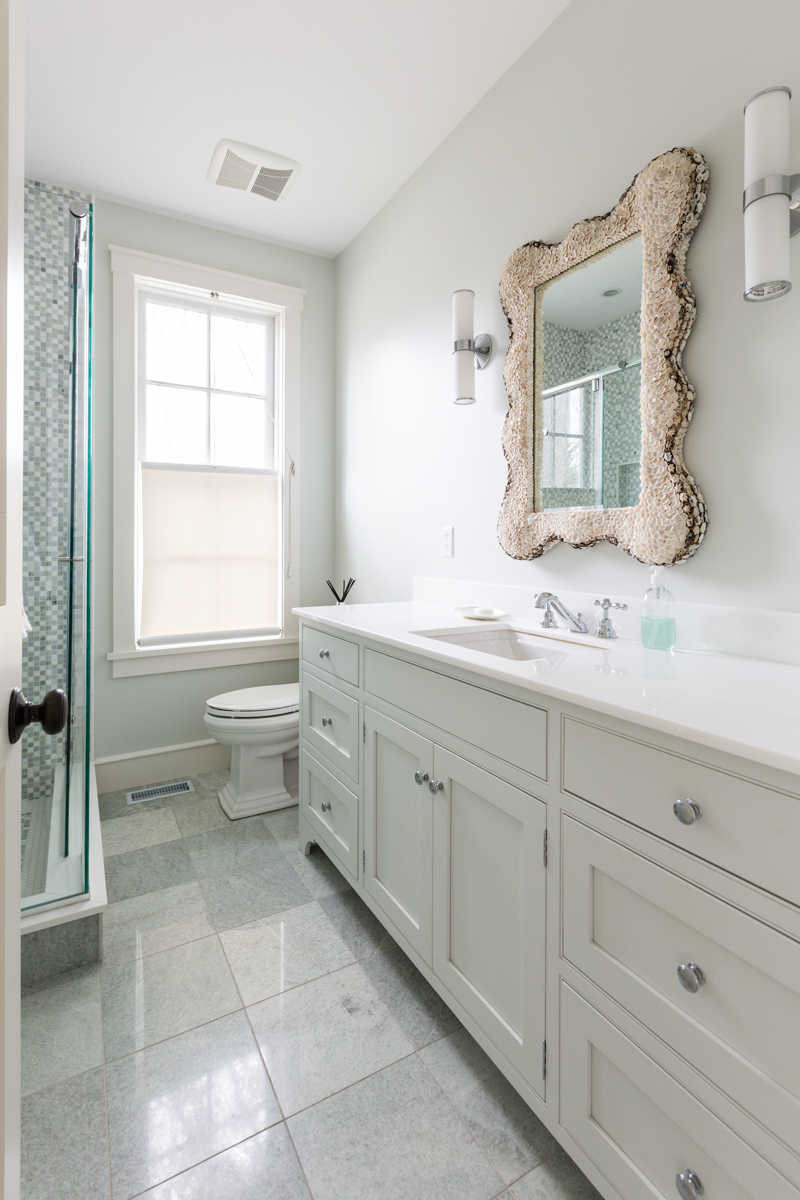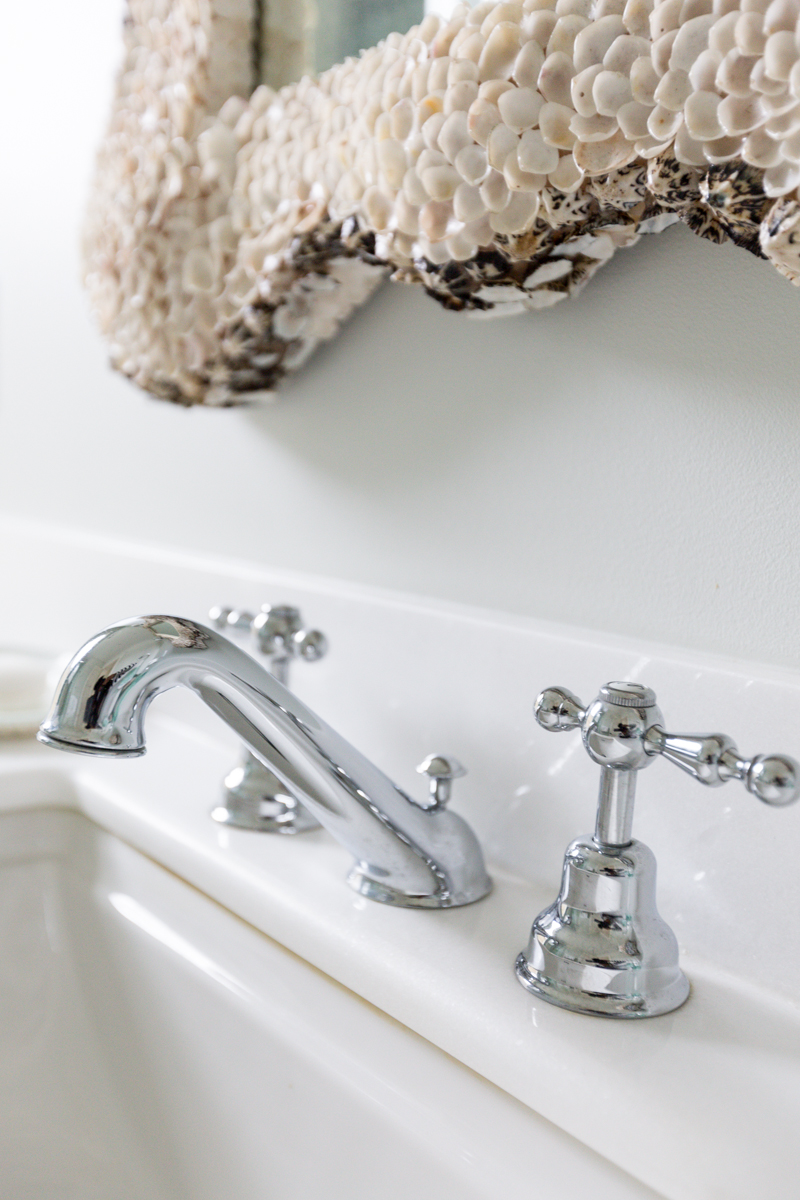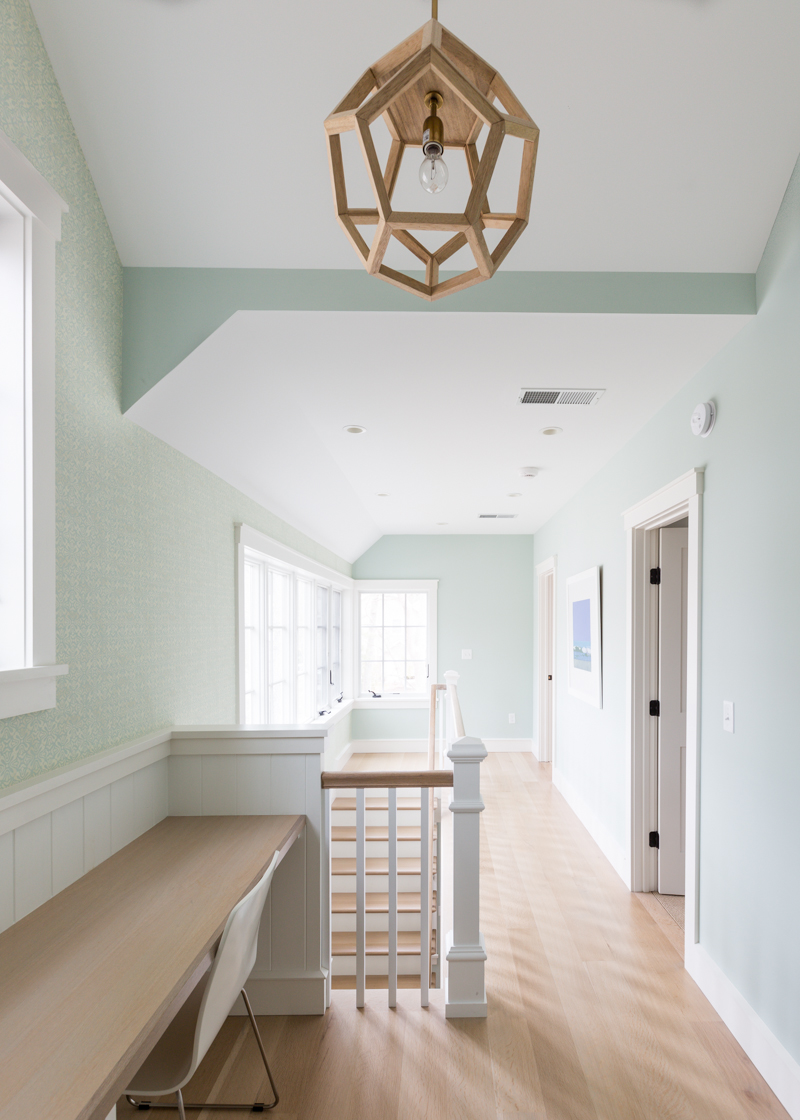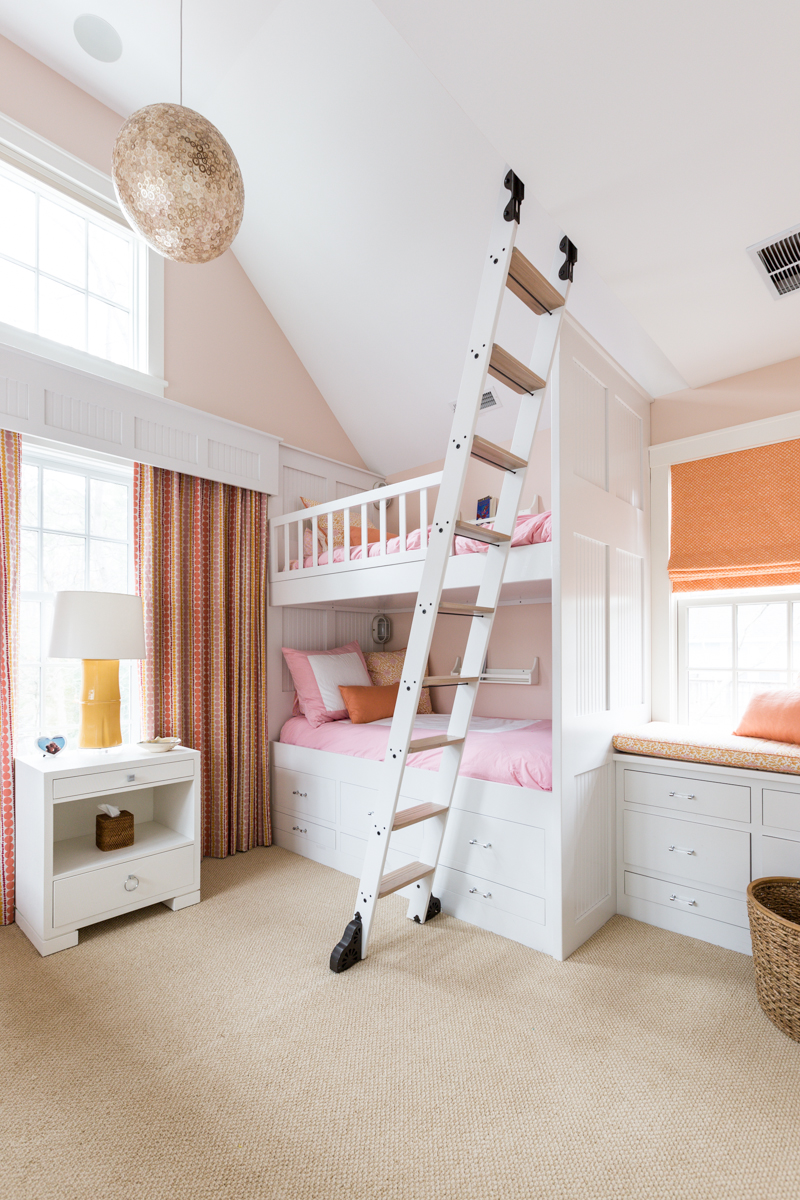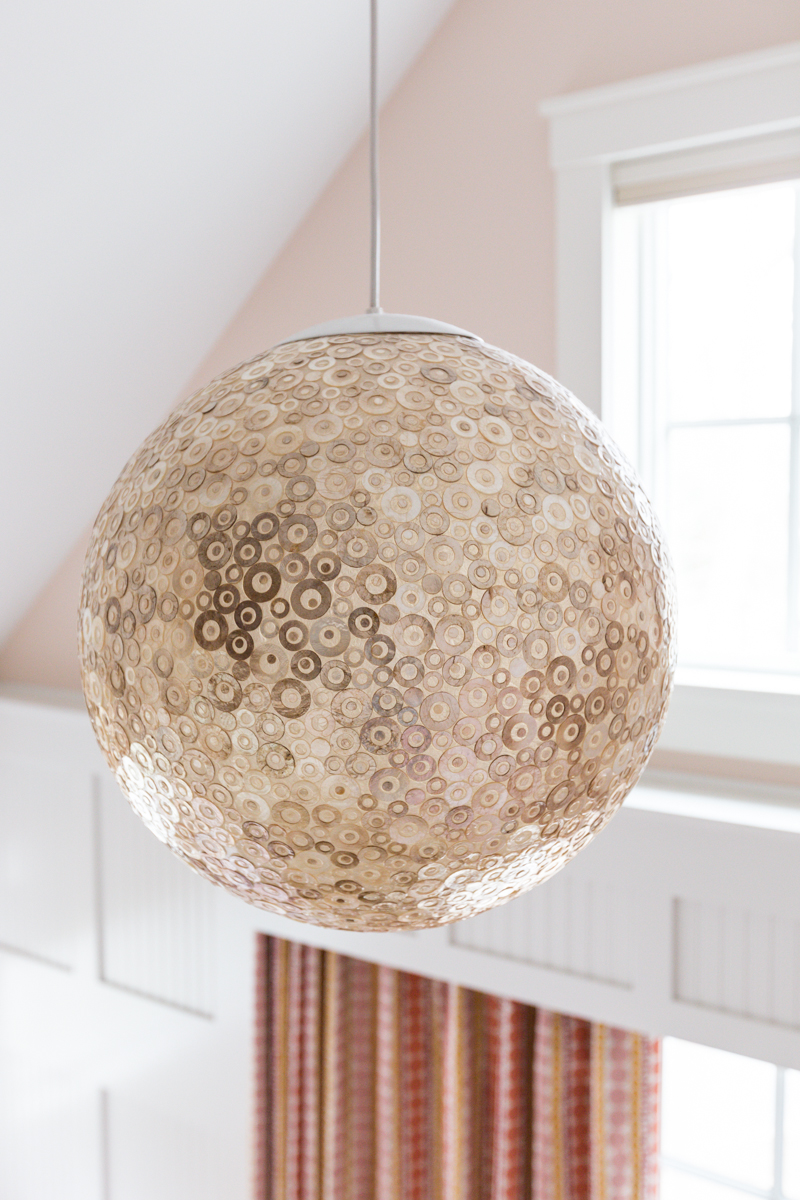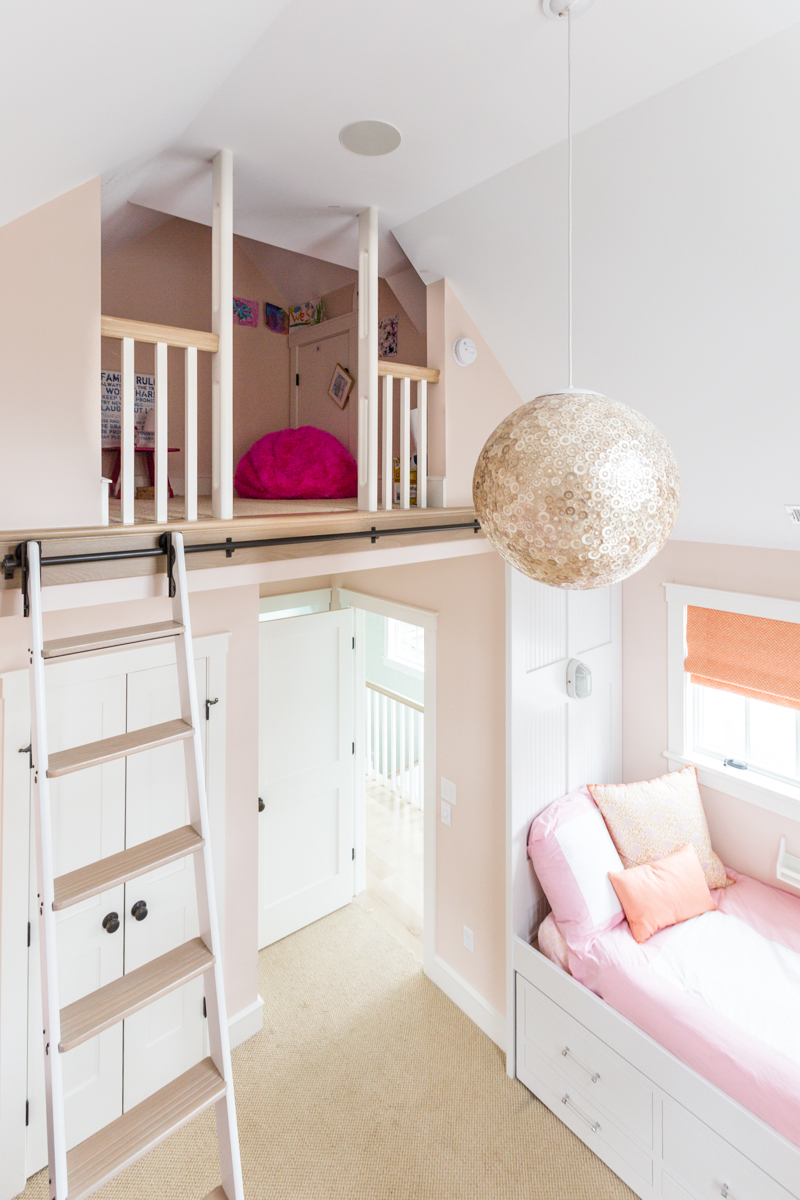 This home is currently on the market! For more information visit www.rehobothrealestate.com