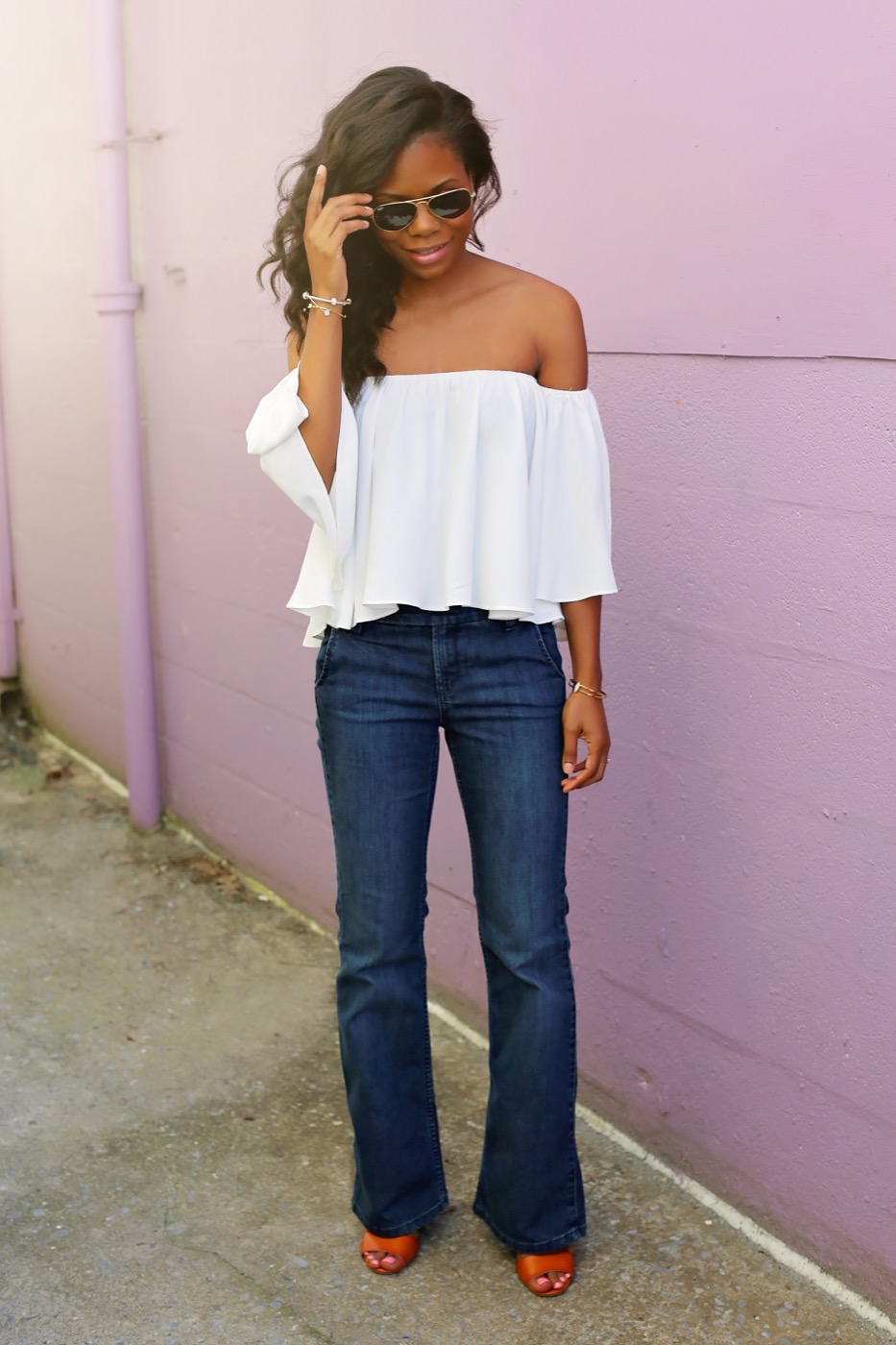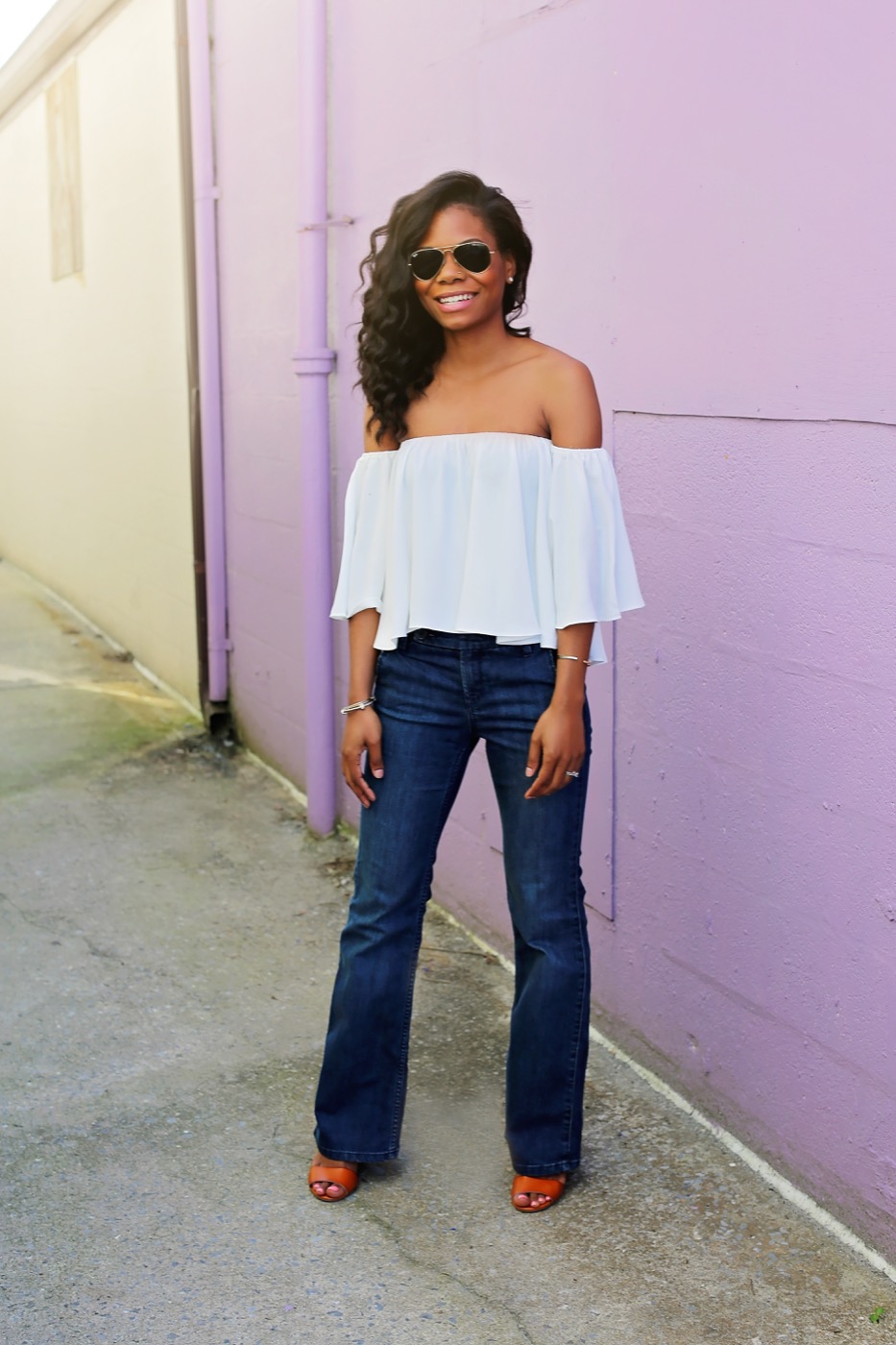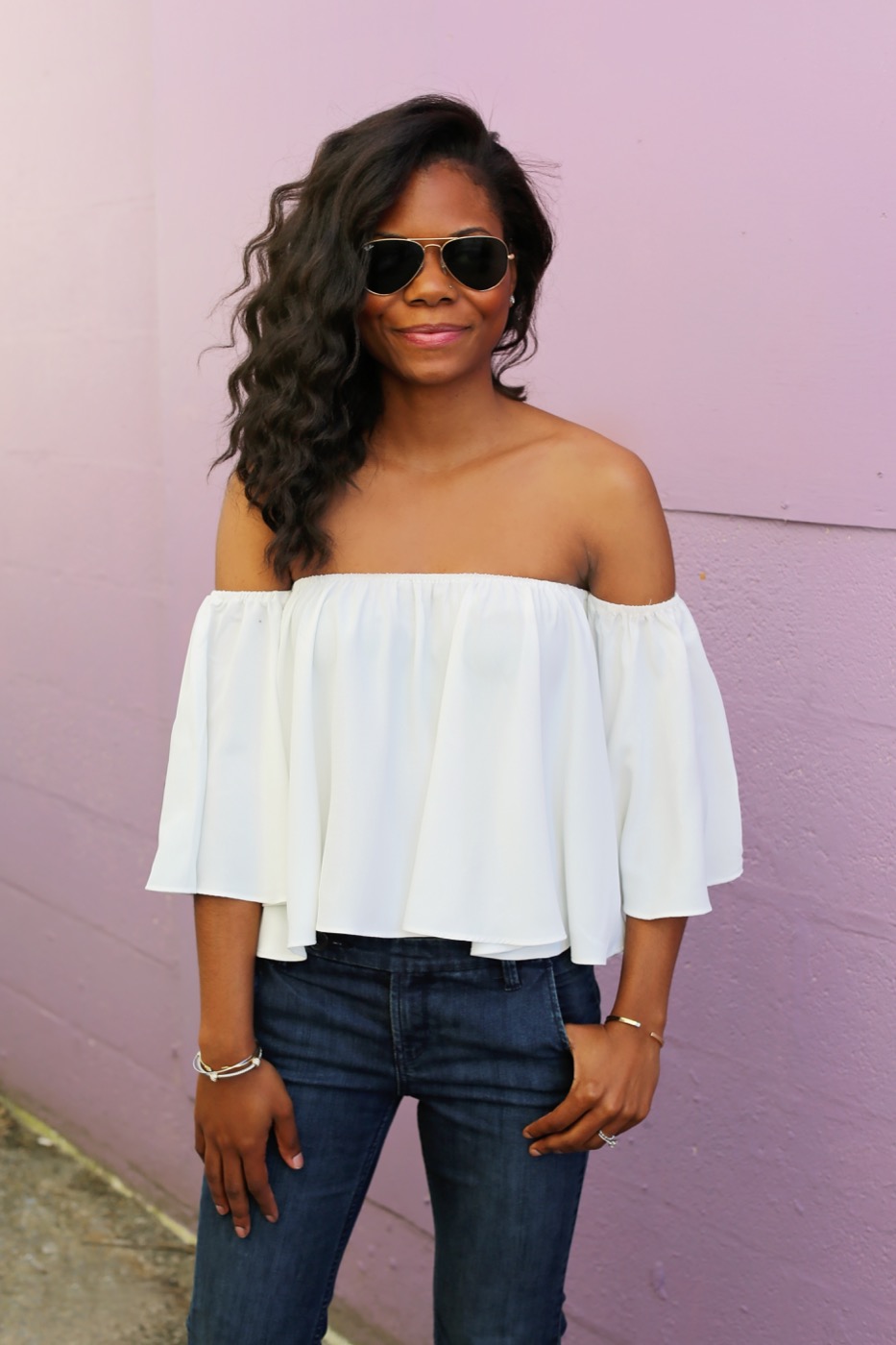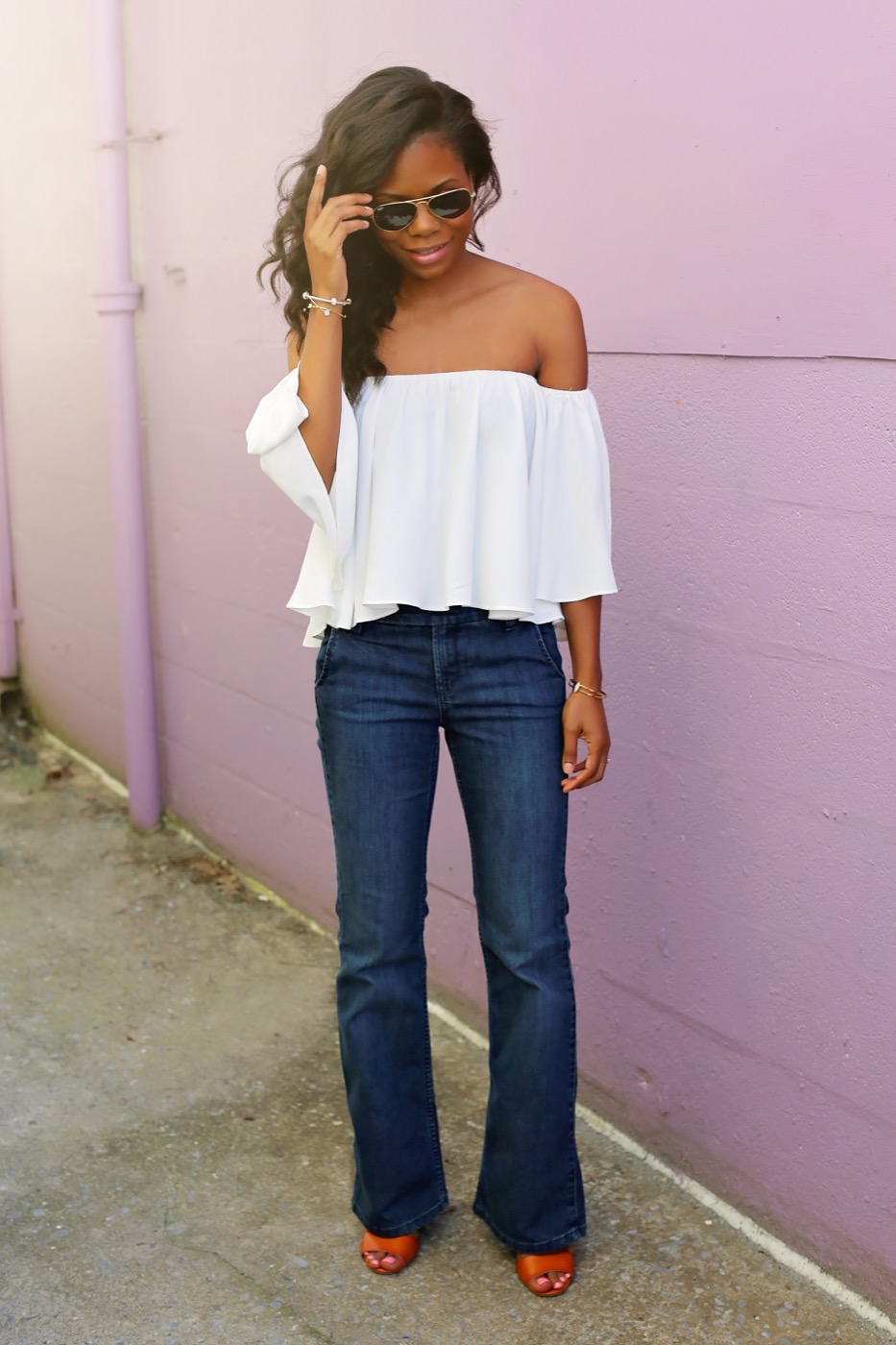 Ily Couture top/ Banana Republic jeans (old)/ Old Navy heels
Is this a fashion blog, or nah? I've been contemplating removing the "style" category from the blog, due to my lack of content creation for that section. The deficiency arose when I decided I wanted to only mostly post original content on the blog, which meant taking outfit pics for fashion post. No thanks! Contrary to popular belief, I don't consider myself photogenic and I hate getting my picture taken. So the fashion category got kicked to the curb, and East & Lane became (mostly) an interior design blog.
Although design will always be my #1 passion and the main focus of this blog, I can't deny my love for fashion. So a few weeks ago, I stepped outside my comfort zone and took some outfit pics. I must admit, the experience wasn't as bad as I thought it would be. Mainly due to the fact that I had an awesome photographer, Alex. If you're local, you probably already know her. She's amazing, and made me feel so comfortable, and didn't laugh at my awkward poses or cheesy smile (at least not in front of my face).
So here's to my very first outfit post on East & Lane! This Ily Couture off the shoulder top will be on heavy rotation. It's everything I want in a summer top — flowly, flirty, and can be paired with anything, shorts, skinnies, flare jeans, overalls. It also comes in blush pink, black, and floral and I legit want every color!
Photography by: Heather Alexandra Photography
Save
Save
Save
Save
Save
Save
Save
Save
Save
Save
Save
Save
Save