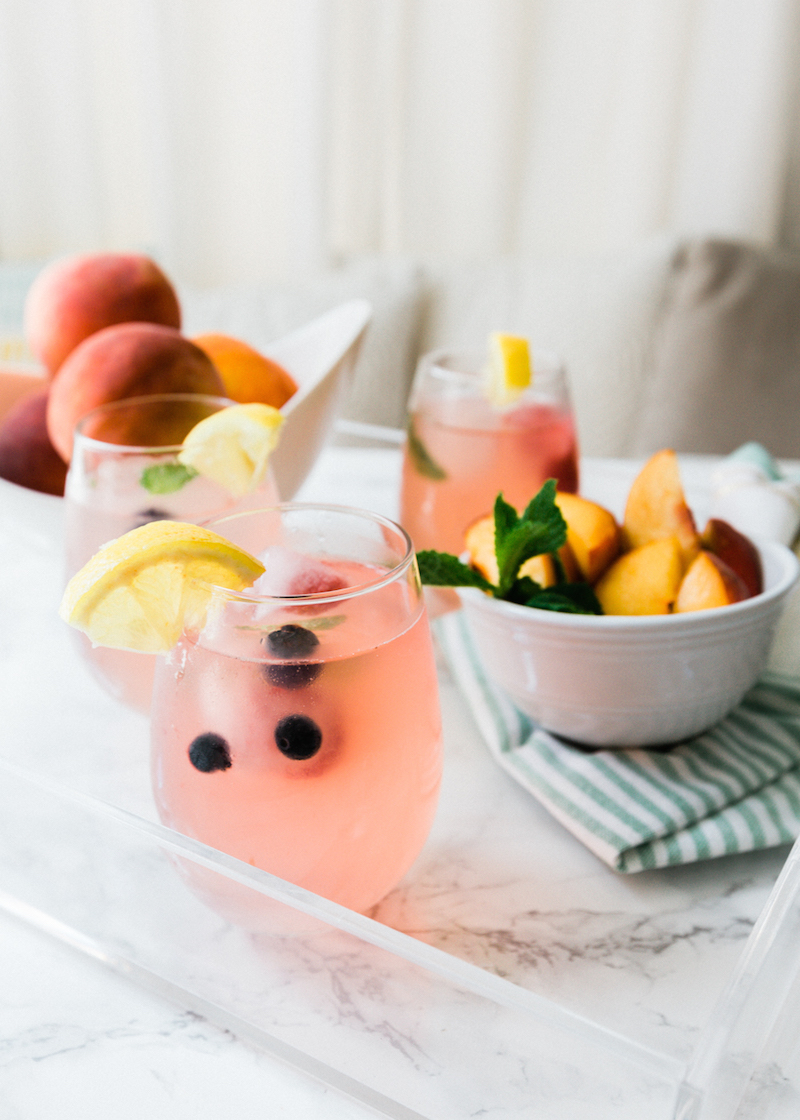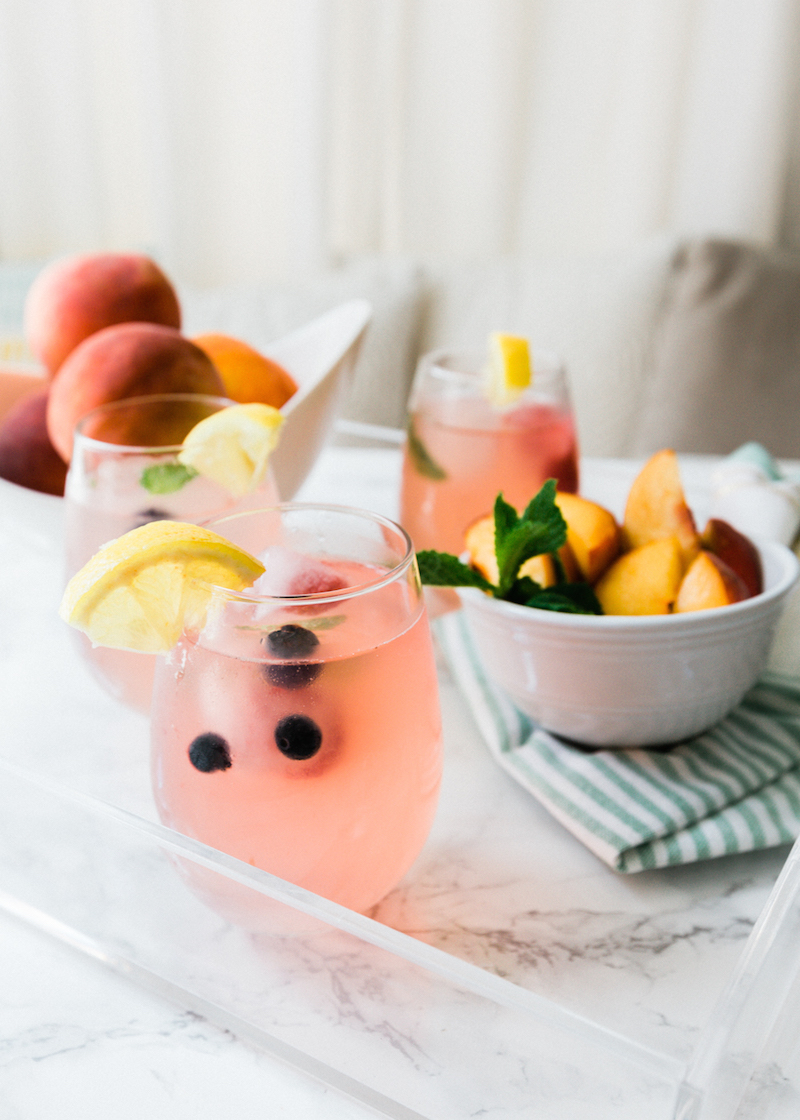 My sister, Alanna, is queen when it comes to whipping up the best little food and drink recipes. She definitely inherited my mom's cooking skills, while I got her craftiness. Not to say I can't cook. I just don't looove cooking like she does. Despite my lack of interest in the kitchen, I do looove trying tasting new recipes, so asking my sister for help with recipes for the blog was a no-brainier. We, (and by "we" I mean mostly her), made this White Peach Spritzer over the weekend, which is one of the most delicious and refreshing drinks, ever. Perfect for these hot summer days we've been experiencing. I made some pretty fruit (raspberries, blueberries, and mint) ice cubes to jazz up the drink for photography purposes, but once the ice cubes melted, the added fruit flavors made the drink taste even better. We can't wait to share more recipes with you guys!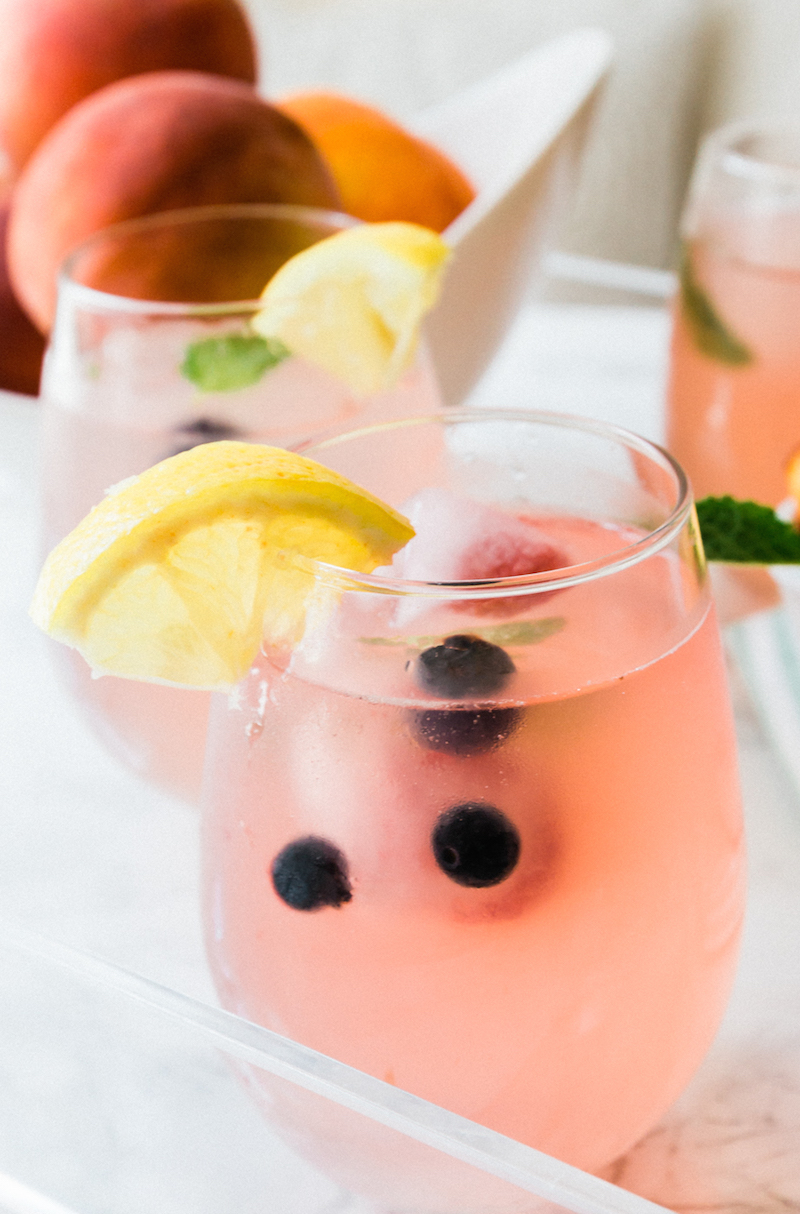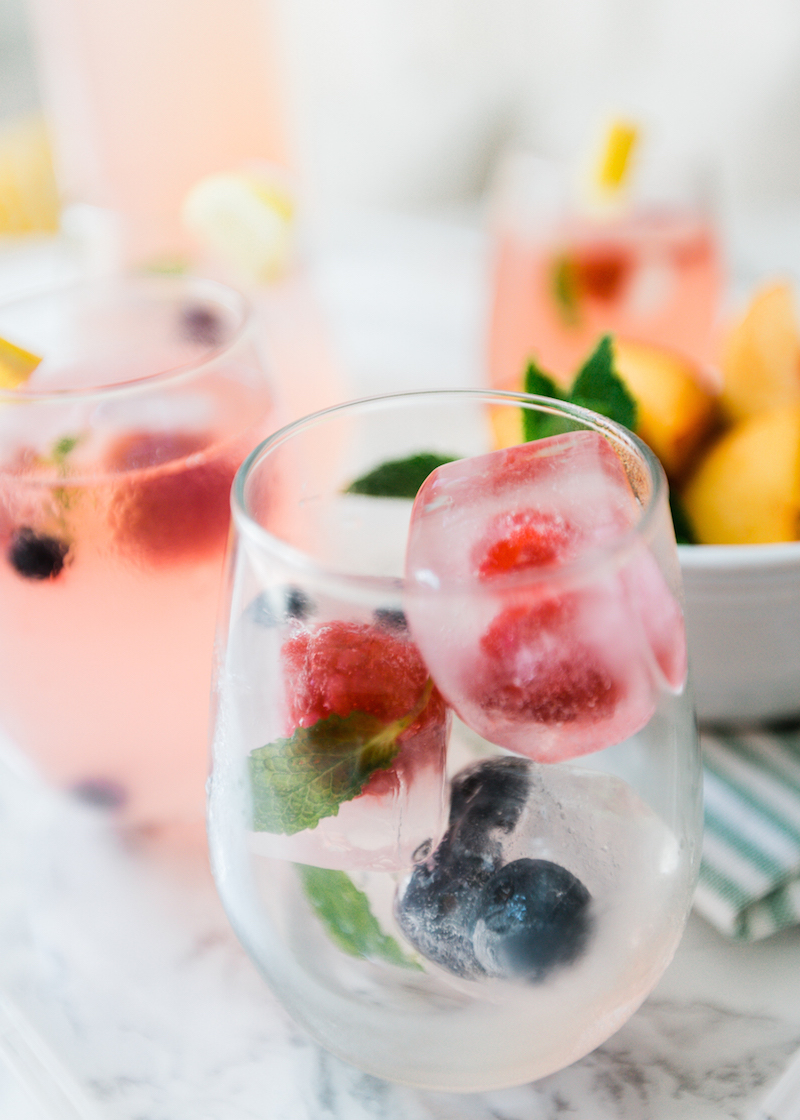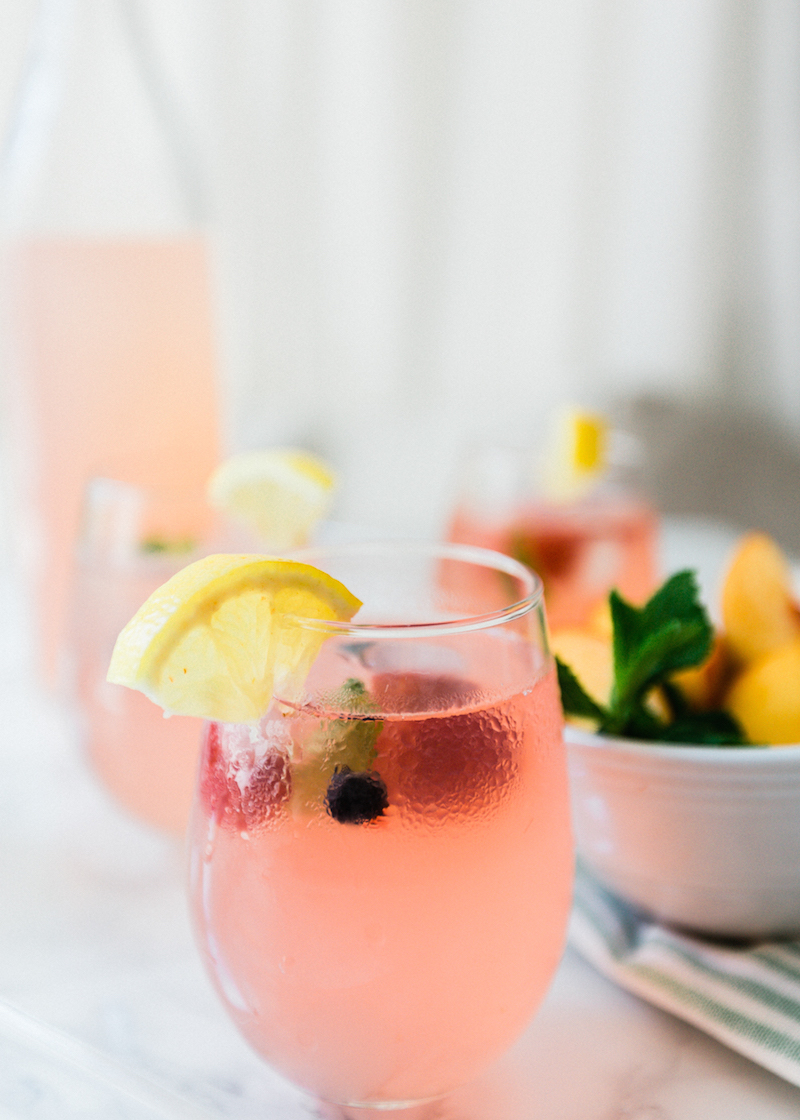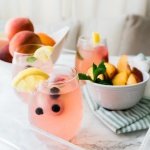 White Peach Spritzer
2016-08-20 12:41:53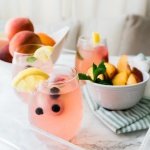 Serves 4
A delicious and refreshing (non-alcoholic) summer drink.
Ingredients
2 Ripe white peaches
1 Lemon
1 Cup of White Sugar
1 Cup of Water
2 11oz cans of San Pellegrino Lemonata
1 Liter of Club Soda
Instructions
For Peach Syrup: Two peeled, pitted and sliced white peaches, add to pot with sugar and water, bring to boil. Simmer until sugar is completely dissolved. remove from heat and let cool completely.
Add juice of one lemon to cooled syrup, stir to combine.
strain syrup from peaches.
For Drink: Combine peach syrup and San Pellegrino, stir.
Top with club soda
Notes
Choose peaches that are ripe but still slightly firm, this will make peeling easier
Remaining peaches can be added to drink as garnish
Like your drink tart? add more San Pellegrino Lemonata
East & Lane http://eastandlane.com/