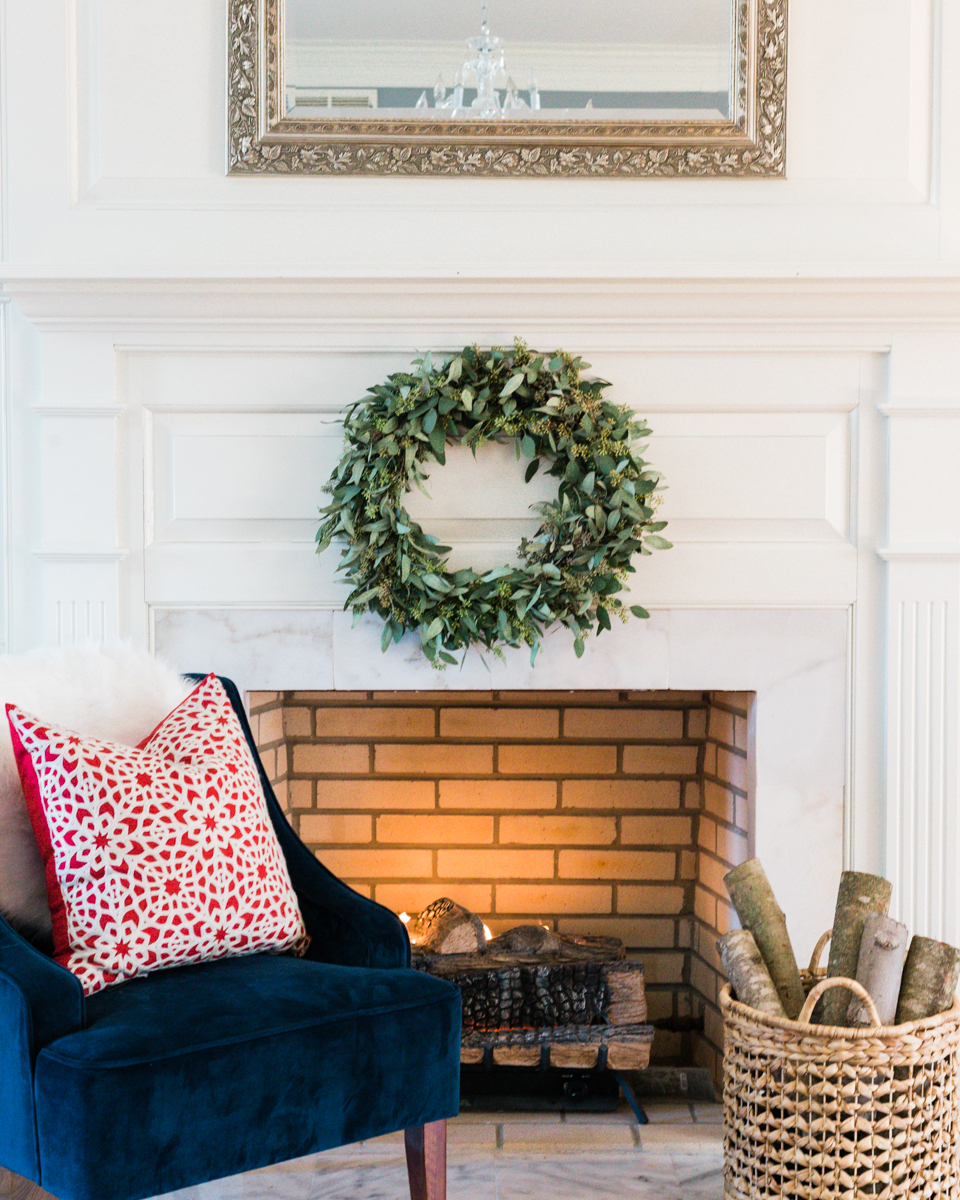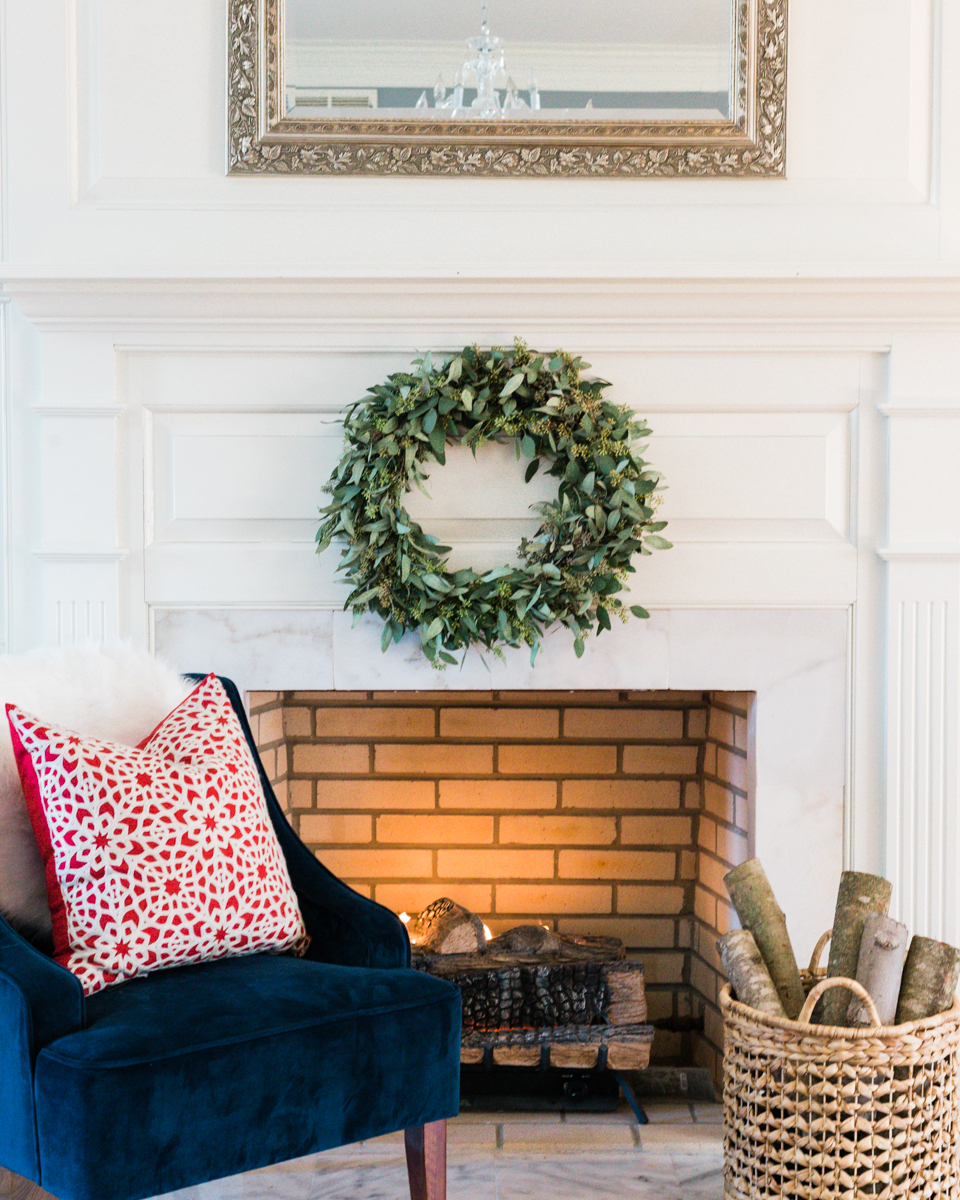 Happy Monday, Everyone! Only 19 days left until Christmas and by the looks of my Instagram feed, everyone's getting in the Christmas spirit. I love seeing how people decorate their homes for the holidays. Meanwhile, the only decorating I've done so far is hang this wreath on my door, but I'm hoping to get a tree and decorate the house over the weekend.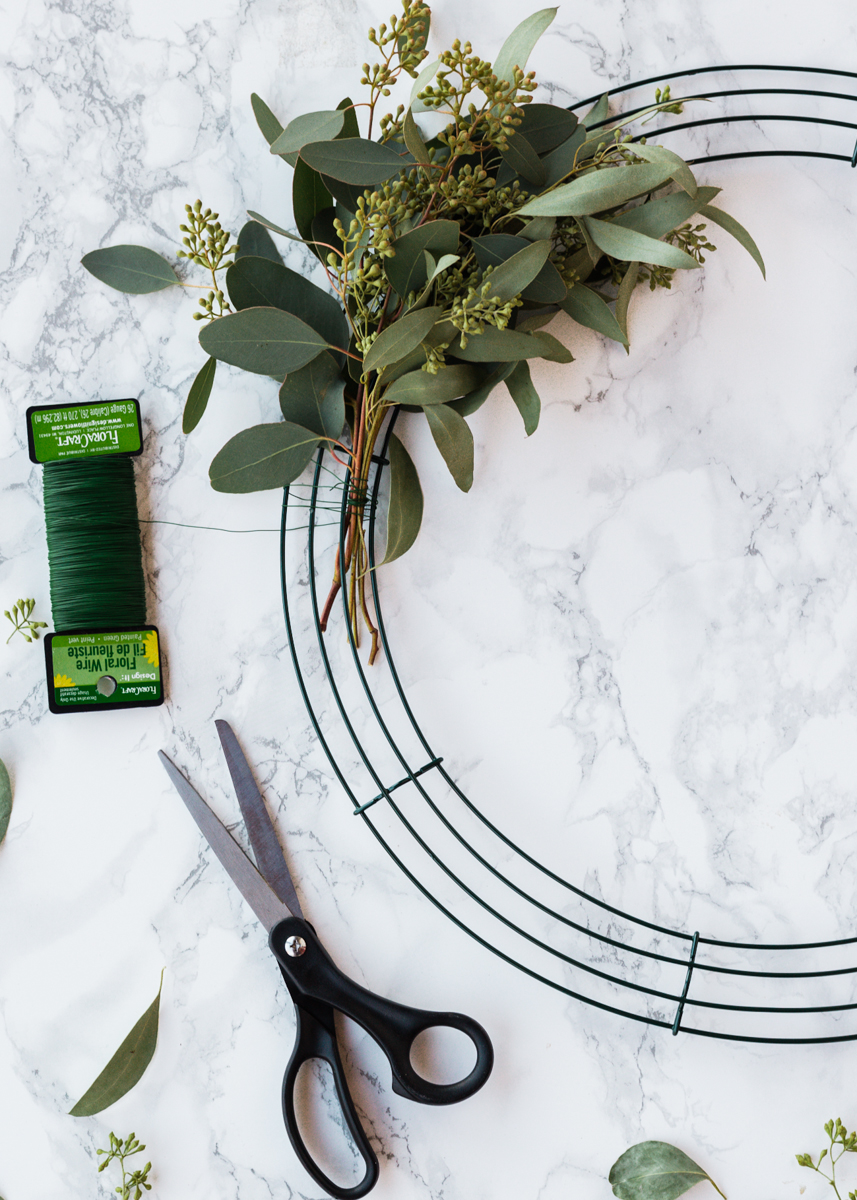 But back to this wreath I made…It wasn't until last year that I realized how easy wreath making was, when I made this holiday wreath. So this year, I decided to try making one using fresh eucalyptus and it turned out even better than I imagined. Eucalyptus is one of my favorite plants. I love how whimsical it looks when incorporated into a flower arrangement, and it looks just as pretty by itself in a vase. Plus, its aroma therapy benefits is an added bonus. Eucalyptus also dries out beautifully, so this wreath will last all season long. We all know I love a simple design, so I chose not to add any decorative touches to the wreath, but you can easily jazz it up with berries, faux fruit, ribbon etc, if you so choose :-) Step by step instructions below: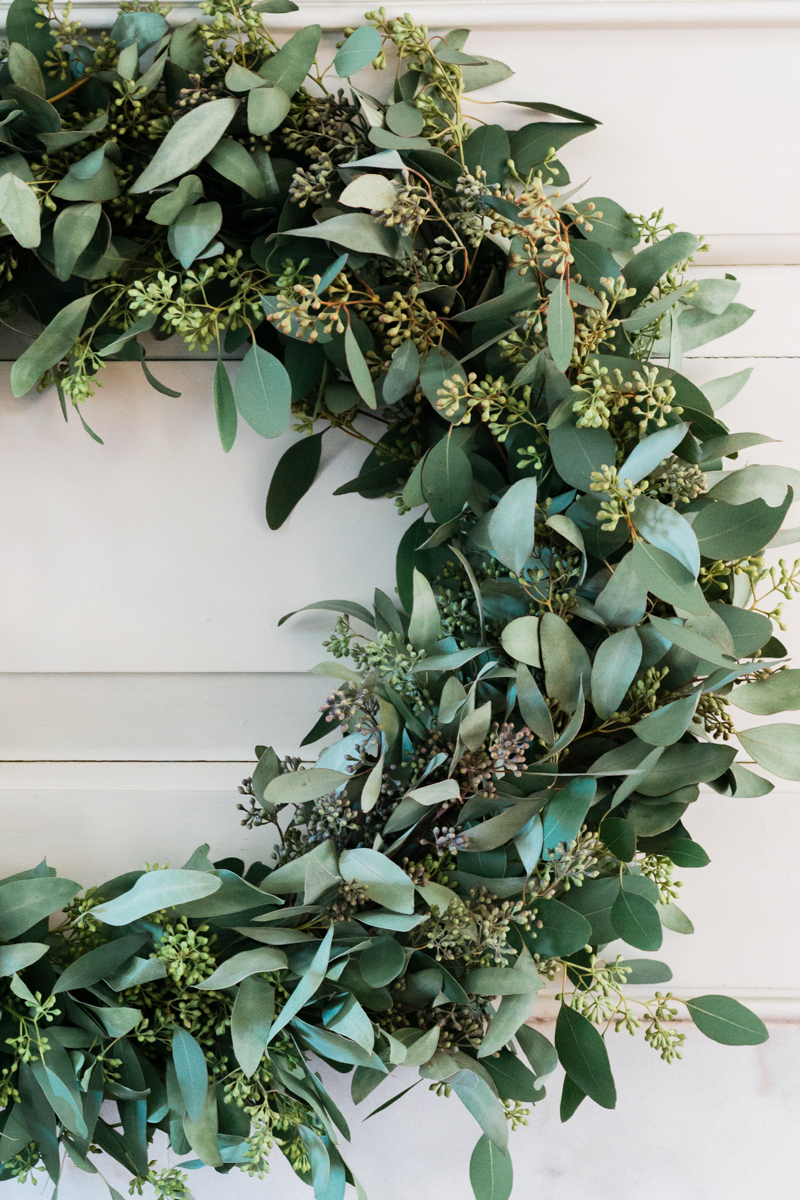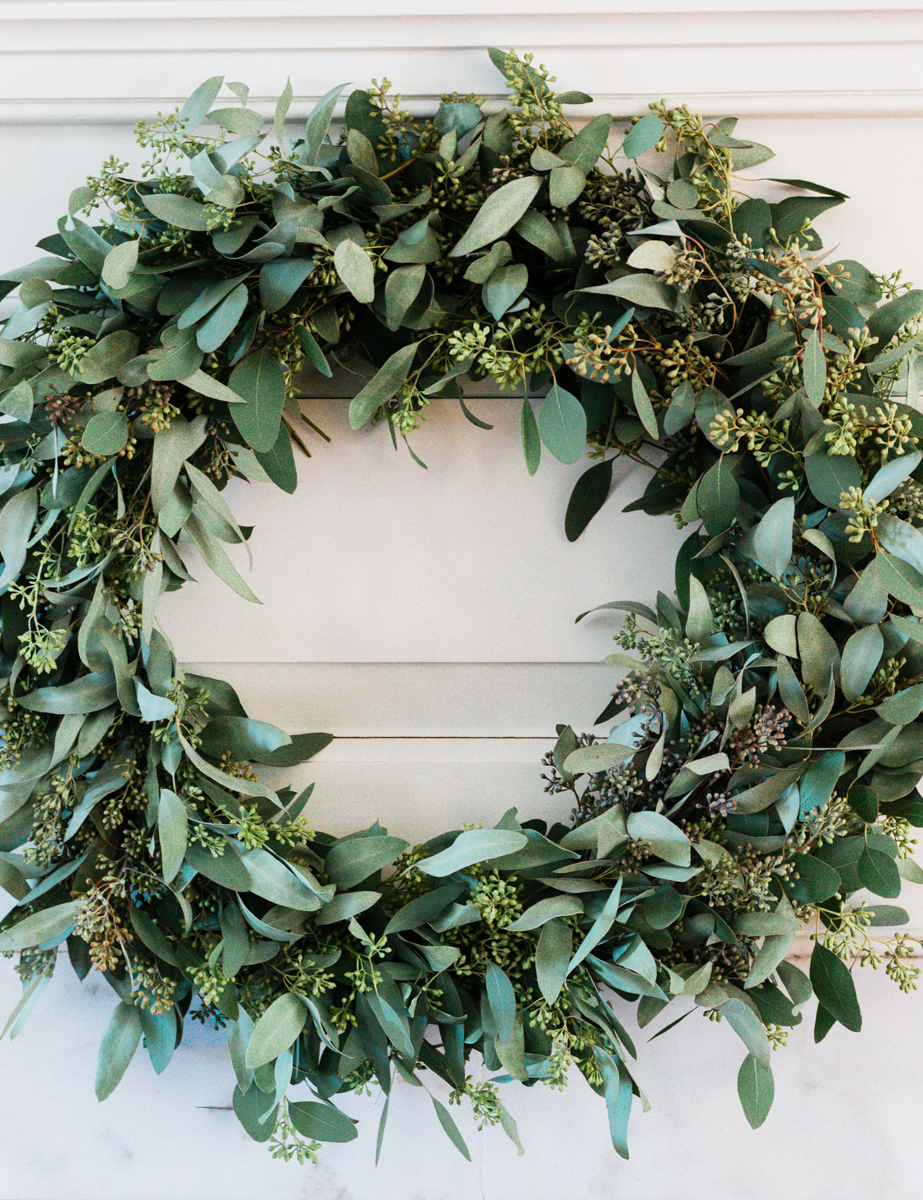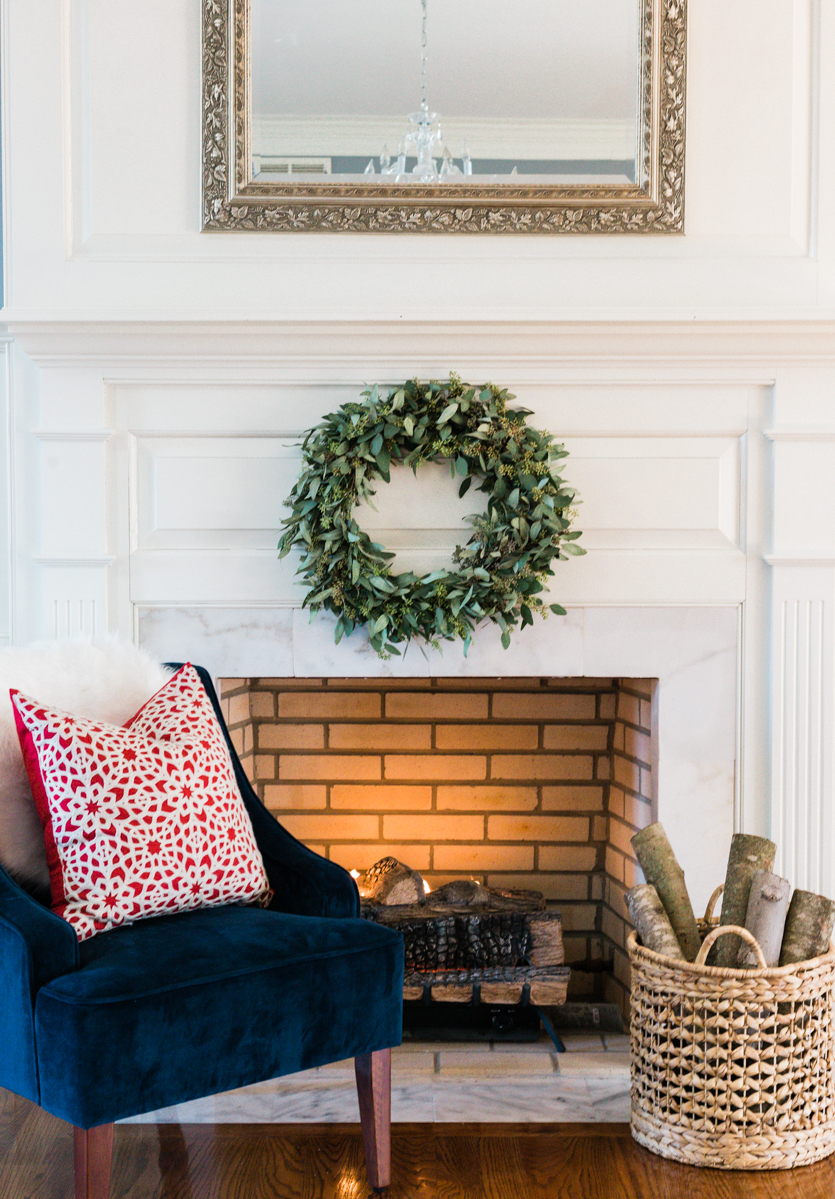 Supplies
Fresh Eucalyptus (about 5 bunches)
Wire Wreath Form (16″)
Floral Wire
Scissors
Instructions
1. Cut sections of Eucalyptus branches, bunch together and secure with floral wire. Make all your bunches before you begin to place them on your wreath form.
2. Hold a eucalyptus bunch up to the wreath form, and wrap securely with wire. When adding new sections, make sure to cover the wire completely.
3. Repeat these steps until the wreath is full
4. Once complete, trim or fill in gaps, as necessary.
Save
Save
Save
Save
Save
Save
Save
Save
Save
Save
Save
Save
Save
Save
Save
Save
Save
Save