E-Design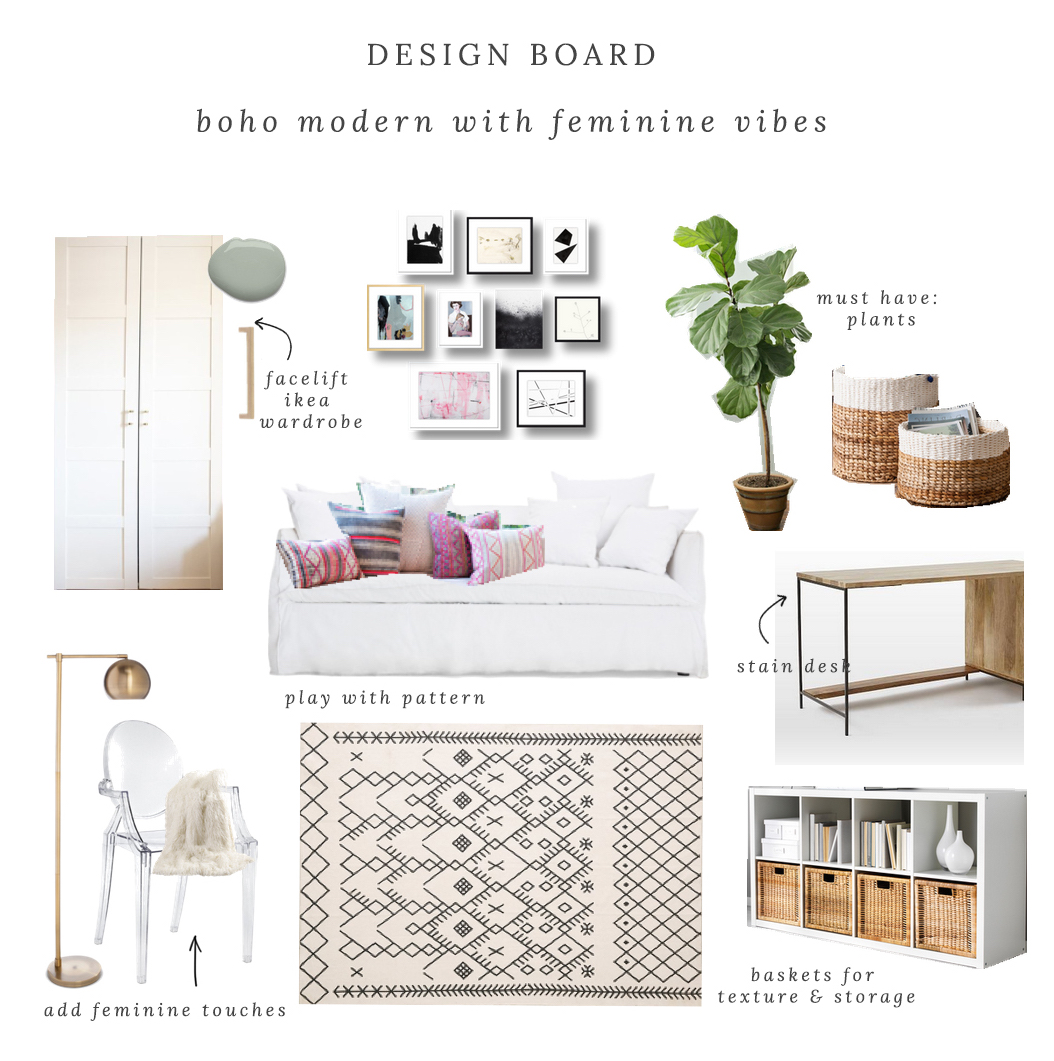 E-design is a fast, fun, and budget friendly way to get the room of your dreams without having to commit to a full design service. The process is simple! Just fill out the questionnaire, provide me with a few photos and measurements of your space, and I'll create a digital design plan for you to execute at your own pace. This do-it-yourself decorating solution is an affordable alternative to the traditional way of hiring a designer since everything is done via email, and is available to anyone no matter where you live. It's ideal for the client who works well via email and is comfortable buying products online.
Here's how it works:
1. Fill out the questionnaire (here)
2. Attach photos and measurements of your space (example here)
3. After I read over your questionnaire, we'll do an initial consultation via email
4. I get designing
5. You'll get a custom design plan in 2-3 weeks
Includes:
-Initial consult via email, phone, or skype
-A Moodboard to give you a sense of the aesthetic and feel of the space
-Design board
-Floor plan option
-A Pinterest board with shopping list for products to purchase
-Two revisions
Pricing:
*prices may vary depending on room and scale of project
Entryway- $150
Living Room- $450
Dining Room- $350
Bedroom- $450
Office-$350
Ready to get started? Fill out the E-Design Questionnaire here. For instructions on how to take photos and measurements click here.